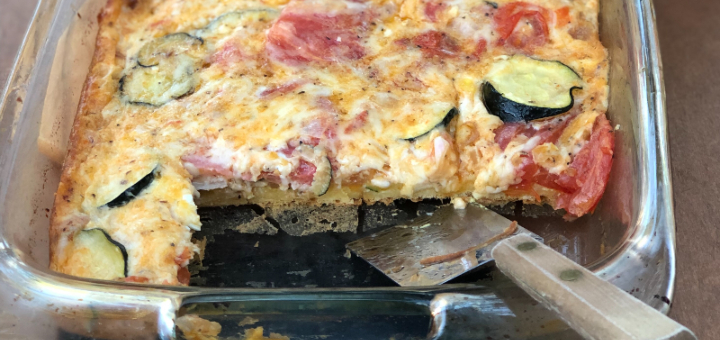 This recipe is perfect for using some of your garden's bounty! With fresh zucchini, tomatoes, shallots, and parsley, this pie was simple and delicious. We paired it with fresh corn on the cob to round out the meal. I used shallots because I had them on hand, but onions would work just as well.
Italian Zucchini Pie
8 oz. refrigerated crescent rolls
2 tbsp. Díjon mustard
1/2 c. butter
2 medium zucchini, thinly sliced
1 large tomato, sliced
1 c. shallot, chopped
½ c. fresh Italian parsley, chopped
½ tsp. salt ¼ tsp. dried basil
¼ tsp. ground black pepper
¼ tsp. dried oregano
¼ tsp. garlic powder
2 eggs
8 oz. shredded mozzarella cheese
Preheat oven to 375 degrees F. Arrange unrolled crescent rolls in 13x9 pan, pressing lightly. Spread crust with mustard. In large skillet, melt butter on low heat. Add zucchini, tomatoes, and shallots, increasing heat and cooking for 10 minutes, stirring frequently. Stir in parsley. In a bowl, beat eggs and stir in cheese. Stir into zucchini mixture. Pour onto crust. Bake 10 minutes. Cover with foil and continue to bake 10 minutes. Let stand for an additional 10 minutes before serving. Serves: 6

---
Copyright 2019 Carolyn Astfalk
About the Author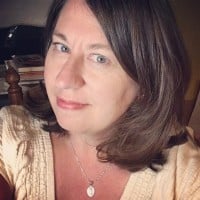 Carolyn Astfalk is a wife, mother of four young children, and a writer. Her contemporary Catholic romances are available at Amazon.com. She is a member of the Catholic Writers Guild, a Catholic Teen Books author, and blogs at My Scribbler's Heart. Visit CarolynAstfalk.com.