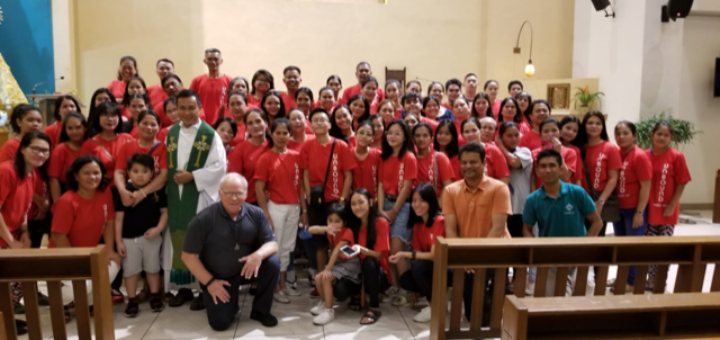 Copyright 2019 Fr. Willy Raymond, CSC. All rights reserved.[/caption] This past Sunday night, Father Pinto Paul, C.S.C. and I left Boston to visit our Holy Cross Family Ministries Center in Manila, The Philippines. We left on the 6th and arrived in Manila through Hong Kong on the 8th of October. Sadly, there was no October 7th for us this year. We missed the Feast of the Holy Rosary. However, I was able to celebrate in a way by watching Father Leo Polselli, C.S.C.'s stirring homily on the Holy Rosary and Family Rosary which was inspiring and delightful. It can still be found on FamilyRosary.org. Like the one Leper cured by Jesus, I am filled with gratitude to our entire team for the amazing weekend we experienced with our invited guests to launch the Museum of Family Prayer. This happened this past weekend, October 5, and was the second launch event. The first event was the blessing and dedication of the Museum of Family Prayer in September by Edgar Bishop da Cunha, of Fall River, MA. Bishop Robert Reed of Catholic Television, America's Catholic network, presided and preached at this Mass and celebration this past weekend. He was joined by Bishop Stephen Rotluanga, C.S.C. of Aizawl, Mizoram State, India. The Indian bishops had just completed their ad limina visit to Pope Francis and the Vatican. Bishop Stephen took the occasion to make a traditional greeting of the Pope by draping a colorful shawl produced in his home state. I am filled with gratitude for all who made this past weekend such a joy.
Photo courtesy of Bishop Stephen Rotluanga, C.S.C. of Aizawl, Mizoram State, India. All rights reserved. Used with permission.[/caption] Here in Manila, we are visiting with our local leadership, Board of Directors of Family Rosary Crusade, and many of the FRC unit teams active in many parishes in the country. These units are committed to praying the Rosary and reaching out to the poor, needy, lonely, and neglected. They combine a strong devotional life with elements of the basic Christian communities of Latin America. According to Cardinal Tagle, Archbishop of Manila, this combination makes them a dynamic and impressive force for good Philippine society. Please join them and all of us in praying that Venerable Patrick Peyton will continue to inspire their spiritual flourishing and outreach in Gospel joy to their neighbors. I am also filled with gratitude to our Family Rosary Crusade units for inspiring us with their devoted and generous Christian lives. Finally, at daily Mass the first evening in Manila, there were at least 60 young and senior people wearing the same red shirts emblazoned with the single word UNBOUND. First I thought perhaps this was a local parish ministry or service organization. Then I realized this is the impressive outreach ministry that our CatholicMom founder Lisa Hendey has shared with all of us. This week, I am grateful for UNBOUND, Lisa Hendey, and Catholic Mom. This Sunday's Gospel tells of the healing of the ten lepers and the sadness that only one was grateful enough to return and give thanks to Jesus. I pray we can all be generous in giving thanks to all those with whom we work, share life in family and community, and especially to God for all His infinite blessings. Thank God for CatholicMom, Danielle, Barb, and all our contributors and companions along the way.
---
Copyright 2019 Fr. Willy Raymond, C.S.C.
About the Author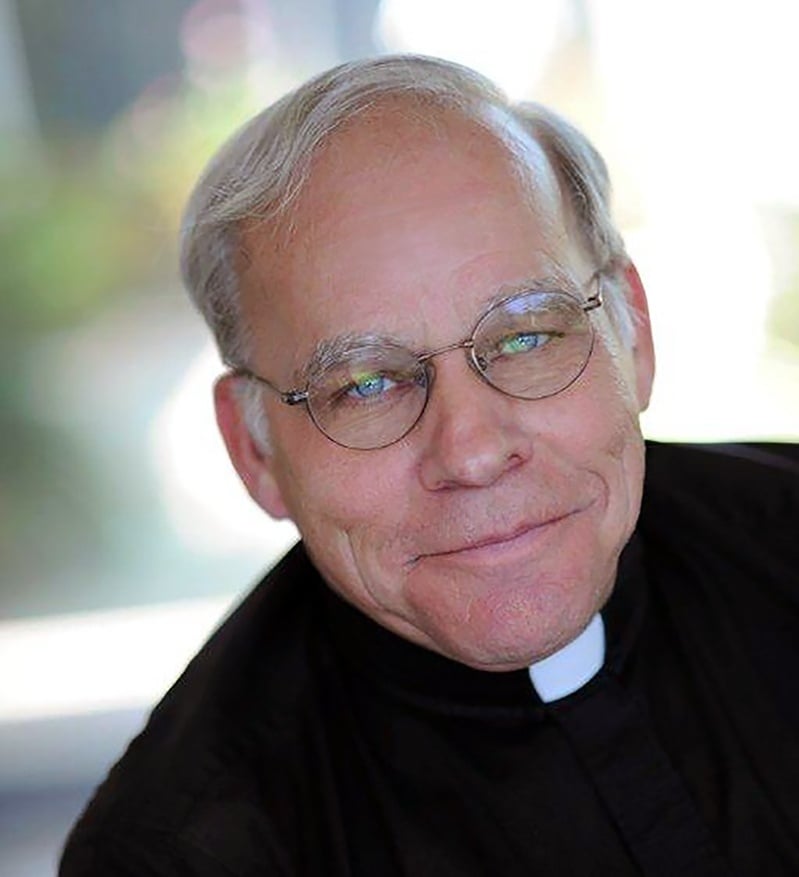 Father Willy Raymond, C.S.C. is President of Holy Cross Family Ministries. He entered Holy Cross Fathers in 1964. He earned a Bachelors in Philosophy from Stonehill College in 1967 and a Masters in Theology from the University of Notre Dame in 1971. In addition to English, Father Willy is conversant in French and Spanish. He's a native of Old Town, Maine and one of 12 children. He remains a diehard fan of the Boston Red Sox, even though he has served as Chaplain for the Los Angeles Dodgers.