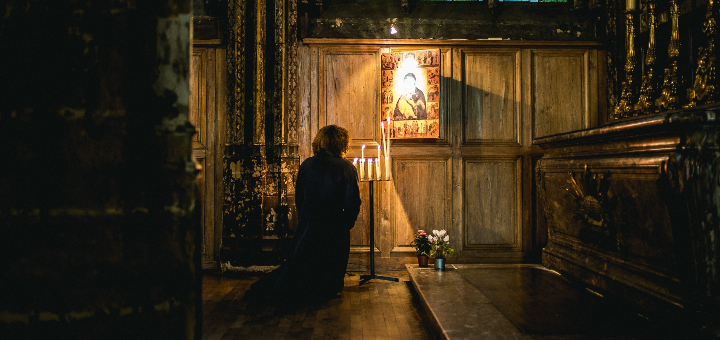 Image credit: By Joshua Davis (2016), Unsplash.com, CC0/PD[/caption] For far too long, I dreaded the coming of autumn, despite its intense beauty and majesty. That's because I associated the season with death. In the month of September alone, over the course of many years, I lost my grandmother, my foster grandmother, my great aunt, and my mother. While my father did not die in September, that is the month when he collapsed, only to die a few months later. Still, I have found hope amidst the heartache with the aid of the Blessed Mother. I have discovered five ways to get through grief with the help of Mary. If you are now going through a period of bereavement, I highly recommend these steps for helping to cope with tremendous loss:
Give your loved one over to Mary. I picture in my mind's eye the Pietà, the hauntingly beautiful image of Mary holding the body of her beloved Son. I imagine carefully placing my beloved into Mary's loving arms. I have found that, the sooner after death I do this, the easier it is for me to give the situation over to God through Mary's hands.
Pray Mary's Way of the Cross. This consists of the standard stations of the Cross, but offers Mary's unique perspective. The Fourth Station is especially moving, as Mary meets Jesus along the way of Calvary. I envision my loved one meeting Mary and being consoled by her.
Talk to Mary as if she is your best friend. Share with Mary your sorrow, your disappointment, your regrets. She provides the listening ear and the motherly heart which can help you cope with the indescribable pain of profound loss.
Pray the Rosary — even if you can only manage a single decade. Offer your prayers for the happy repose of your loved one's soul. This technique can be especially beneficial if you feel helpless in the wake of your loved one's death. Many graces are also connected with the praying of the Rosary. You might also benefit from praying the Rosary with your family or a group of friends or fellow parishioners. The sense of community can be powerful in your own recovery.
Imagine taking Mary's hand and having her lead you into the world. I know I felt a profound sense of loneliness upon the death of my father — my best buddy. A friend who is a Sister called to check in on me, and I explained that I was spending a great deal of time at home. She encouraged me to stop isolating myself and get out into the world where people could love me through my loss. I was able to do so — with the help of Mary's encouragement and gentle hand.
Dealing with the death of someone close to us can be an overwhelming experience. But with Mary's help, we can find a solace and comfort that will shepherd us through the toughest of times.
---
Copyright 2019 Maria V. Gallagher
About the Author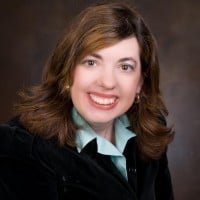 Maria V. Gallagher spends her days advocating for women, children, and families. She is the mother of a beautiful ballerina and a member of the worldwide Cursillo movement. In her spare time, Maria likes to blog, walk, sing, dance, and fill the room with laughter. Read her work at MariaVGallagher.com.