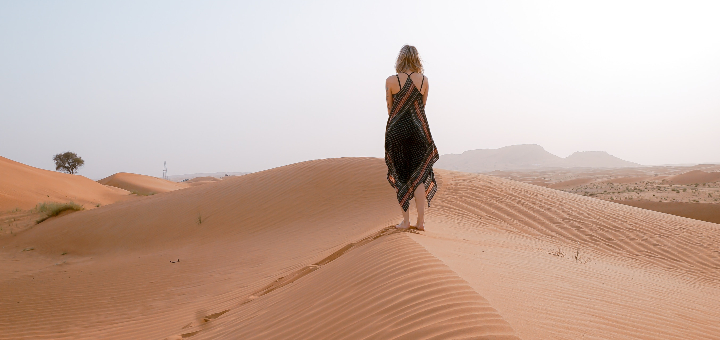 Image credit: by Toa Heftibah Unsplash.com (2017), CC0/PD[/caption]
Therefore, behold, I will allure her, and bring her into the desert, and speak tenderly to her heart. (Hosea 2:14)
I have never been to an actual desert and yet I can easily visualize this verse from Hosea. There are physical, geographical deserts and there are spiritual deserts. Christ the Bridegroom is our Living Water so any place, even our own hearts, devoid of His Presence is a barren desert. I lived with a dry, desert heart for many years of my life. Various traumas within my family of origin left me hardened, fearful, and untrusting, with a deep need to feel in control. This need and my fear left me grasping and striving to "get it right" so to avoid another tragedy. My heart, and my relationships, were barren of authentic love and compassion, and devoid of shade from the heat and lies I embraced about myself and my life circumstances. Until the day that God asked me if I was willing to trust Him to lead me out of the desert and into the land flowing with milk and honey. The journey would take us through the terrain of surrender, of releasing falsehoods about my identity and the façade of control. Now, I had adapted to life in my desert and God knew He needed to not only lead me gently and slowly out of the desert but He also needed to shake the desert out of me. The journey began when I gave my half-hearted consent, with "Yes, Lord, I will follow you." He so tenderly received my hand and placed it in the hands of His Son, Christ the Bridegroom. I did not recognize the Lord as my Bridegroom, but as He spoke tenderly to me on our journey across this new terrain, He lifted the veil over my heart and revealed Himself to me. Just as heavy rain on dry land runs off or evaporates before the thirsty ground can absorb it, a parched and scorched heart cannot take in a torrent of Love. And so Jesus, our Gentle Bridegroom came at first as the dew fall -- imperceptible, gentle, and silent. Yet, glistening, beckoning, fostering curiosity within me. He soothed my thirsty heart just enough to sustain me and create a longing for more … more of this refreshment, the true love I longed for. I can be a little slow sometimes, so it was a few years before I really "got it" that what I thirsted for and what alone would sustain me was only Christ. As this truth has grown more assured within me, I now understand that the answer to all my questions, the balm for all my pains and truly the remedy for that deepest ache in my heart is Christ's love for me. The love that He reveals to me as my Bridegroom. Such intimacy! Such closeness! His deep and personal love for me has fills the holes in my heart and heals the wounds lingering from that difficult time in my earlier life. As He often does, shortly after we take a step forward on our spiritual journey, Jesus asks us to turn around and share what we've received with the people He will put into our path. How faithfully He is doing this and how healing it is to tell other women about Christ's love for them as their Bridegroom. He is right beside us – beside you at this very moment -- waiting, desiring to pour Himself upon you. The Bridegroom knows the needs of your heart and will provide the water, the slow steady rain, to quench all the thirsty and dry places within.
Who is this coming up from the wilderness leaning on her beloved's heart? (Song of songs 8:5)
Prayer: Yes, Jesus, my Bridegroom! I open my desert heart to You. Please rain Your Living Water onto the dry sand and let life blossom within me. May I bloom into the beautiful desert flower You see in me. As Your Life-giving Water quenches my thirst may I love others from the overflow so that each of our desert hearts will come alive and blossom. In Your Holy Name, I pray. Amen.
---
Copyright 2019 De Yarrison
About the Author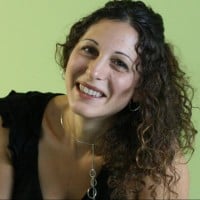 De is a wife, mother, professional coach and women's retreat facilitator. She is super excited about guiding women to discover the Truth of who they are – God's chosen and beloved ones! Through her coaching practice and women's ministry, YouAreMadeNew.com, De guides women to live life led by the Holy Spirit, and to cultivate resilience, self-compassion, and an unwavering trust in our incredible God.