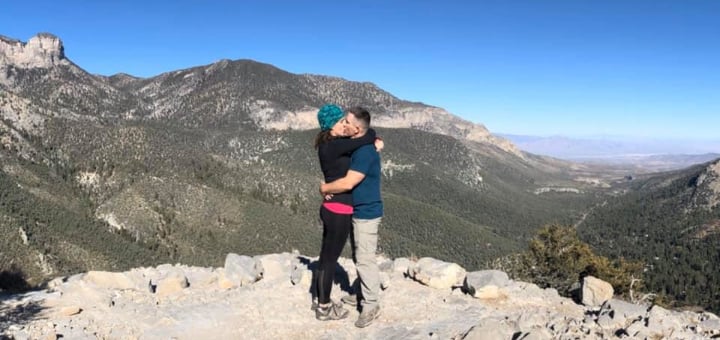 Copyright 2019 Marya Hayes. All rights reserved.[/caption] I have been blessed with the gift of faith. Sometimes my faith wavers. Sometimes I doubt that God will hold back the forces that seek to tear my family apart, or at the very least damage me and chop my faith down. Each time I weather a storm and come out alive and kicking, I am grateful for God's support and those who have spent time praying for me or guiding me through the many rough trials. In between the storms, I enjoy all the moments I have with my family. Yesterday I was able to celebrate my second wedding anniversary with my long term friend and now husband Andrew. Because of Andrew's job we were able to spend some quality time together on our anniversary. In addition, we were able to take time away to enjoy the world that God has created.
Copyright 2019 Marya Hayes. All rights reserved.[/caption] As a person who suffers from anxiety, some of the things that bring me the most peace are prayer, time with my family, and nature. Luckily I am able to enjoy all three things on a fairly regular basis. The more difficult times come when my husband has to be away for military duty, when the children have to be away due to custody exchanges, and when I have legal proceedings or difficult personalities to deal with. These are facts of my life. But luckily, I have a healthy outlook and an amazing track record of God looking out for me. Suffering is just part of this package in life. But God also gives me times of comfort and happiness. Making the most out of a situation is where the skill and attitude come into play. Recently my husband announced he needed to go to work in Las Vegas from Sunday morning until Friday afternoon. I wasn't thrilled with this, as he is already away about 2 months of the year on other military duty during his shore duty. (Sea duty means he is deployed away at sea for up to 6 months.) He invited me to come along to Las Vegas so we could at least still see each other in the evenings. Even then I was partially hesitant because I am not a huge fan of being in Las Vegas and thought I might be wasting time that could be more productive at home, I still planned to go. Being together with my husband was a higher value priority to me, and I got to work planning an amazing time for us. We stayed there a couple of nights early to spend some quality time. We thoroughly enjoyed the alone time. Then we went for a hike in the Red Rocks National Conservation area, and came back from a magic show. All good clean fun. I wanted to make the most of this opportunity.
Copyright 2019 Marya Hayes. All rights reserved.[/caption] Then it was time for him to go off to work. The first day of his conference was really short, and so I planned a secondary adventure hike in another location. My husband also really enjoys nature and hiking so I surprised him when I brought him to an 8,000-foot elevation area to hike in the mountains. We saw some wild horses on our hike and unexpectedly hiked to the top of Cathedral Rock. My Fitbit said I hiked over 100 flights of stairs that day! I was expecting to go on a less vertically challenging hike, but since he wanted to do this one, I pushed my way to the top. Spectacular views were had by all who made it up there. In the next few days during the conference, I was able to spend the evenings with my husband. I planned some in-room romantic meals and we rented some great shows to watch. We found a nearby Catholic shrine and went to Sunday Mass.
Copyright 2019 Marya Hayes. All rights reserved.[/caption] Just a short two weeks later we planned to celebrate our second wedding anniversary and Veteran's Day. We drove up the California coast to Carmel. We checked an item off my bucket list, which was to drive the 17-mile scenic drive near Pebble Beach Golf Course. It was a fun adventure, and I recommend going at least once in your life. Lots of beautiful homes, beaches, golf courses, and unusual cypress forests. Keep an eye out for my favorite animal, the sea otter!
Copyright 2019 Marya Hayes. All rights reserved.[/caption] That night we stayed at the Historic Del Monte Hotel. It opened in 1880 as a large resort hotel, but in 1942, during World War II, it closed and the building was leased to the Navy. It's so amazing to experience the history and culture of our beautiful state and stay in such a historic building.
Copyright 2019 Marya Hayes. All rights reserved.[/caption] The Navy now uses it for its Naval Post Graduates, visiting veterans, and active duty military to the area. We were lucky enough to stay in this historic old building and soaked up all the museum like qualities it had to offer, including a grandfather clock, grand piano, grand fireplace, large plate glass windows, and vaulted ornamental coffered ceilings in the lobby or quarter deck. The ballroom has 10,000 square feet of hardwood flooring, ornate sculpted ceilings, and wrought iron chandeliers. On the wall across from the entrance is an original large floor to ceiling tiled fountain bearing the Del Monte. One can image the many resort guests that had grand balls here, and then in contrast the many sailors who came here as young men to train.
Copyright 2019 Marya Hayes. All rights reserved.[/caption] The next day we went to early Mass at the oldest stone building in California. Founded by Saint Junipero Serra in on June 3, 1770, and completed in 1794, this is the longest-standing still functioning parish in California. The church was dedicated to Saint Charles Borromeo. Now this brings up an interesting fact for my husband and me. We originally met in a Saint Charles Borromeo Church 25 years ago. And now we are celebrating our second anniversary in another Saint Charles Borromeo Cathedral. I do know that this patron saint had much to do with reforming the Catholic Church, starting as the archbishop of Milan. Learning about the history of any area can really enrich your experience. Thinking about those who have gone before you to pave the way for you will help you to enjoy the experience even more.
Copyright 2019 Marya Hayes. All rights reserved.[/caption] Although I have many more tales of the sights we saw along this California coastal trip, the most important thing is to enjoy all the moments you can. Enjoy laughing with loved ones. Enjoy preparing and caring for your loved ones. My current job is to be a great mom and wife. That means putting effort into listening to my family, being economical, planning special time as a family, celebrating occasions, and getting out there to see the world with them. I cherish my life, and my roles in their lives even though they are all exhausting. I am blessed to be celebrating my second anniversary with a wonderful husband and to experience a truly loving marriage and family.
Copyright 2019 Marya Hayes. All rights reserved.[/caption] I asked my son for his 13th birthday if he wanted a special gift or to go to Great Wolf Lodge. He chose to go to Great Wolf Lodge with his siblings, which I think was a great choice for this age. I love seeing them have fun and build memories together in such a healthy environment. We have gone three years in a row now, and this has been a fun tradition for the kids. I am blessed to be able to give him what he requested; while not being able to indulge all their requests, I try to let the kids feel heard and appreciated.
Copyright 2019 Marya Hayes. All rights reserved.[/caption] While I have showed you the highlights of time spent celebrating and exploring, it's important to note that making the most of enjoying your life comes from realizing what you have and embracing it. We have all the same struggles of a usual family, and sometimes even more than enough. We have the usual marital spats, kids fighting, homework, braces, house to clean, bills to pay, health problems, and legal challenges. If anything, all the difficulties have made the happy sunny days even brighter. Try to take all the difficulties in stride and plan things to look forward to, while all the while you know that you are in the loving hands of our God. His plan is perfect. Make the most of all your moments. Just like the hike you weren't expecting to take that offers the most amazing vistas at the end, so you will find that the struggles you endured with God's grace allow you to experience vistas from a point of wisdom and confidence. Thanks be to God!
---
Copyright 2019 Marya Hayes
About the Author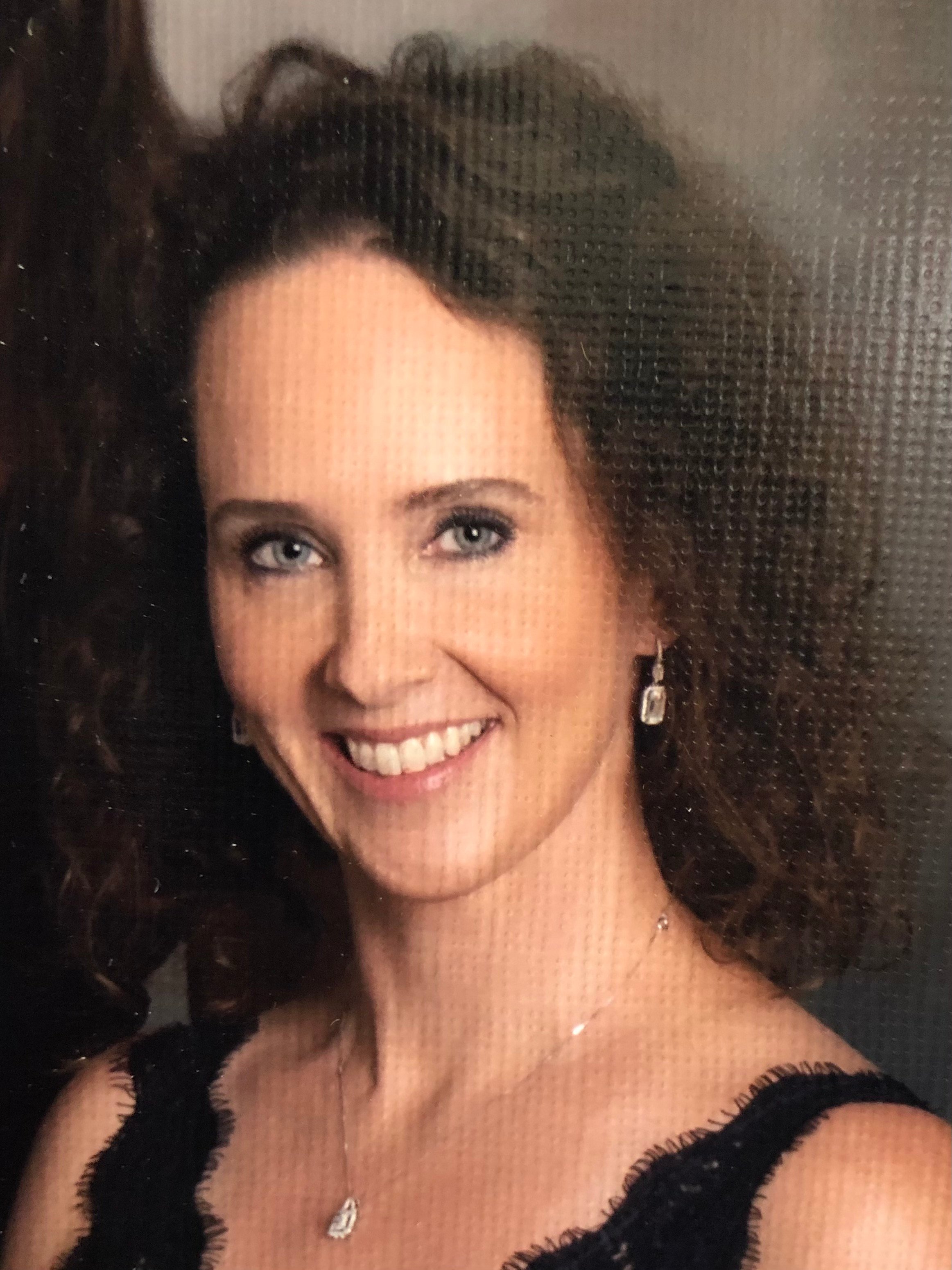 Marya Hayes is mother to 3 active teens and is a military spouse. Her days consist of running the household and her mini business, and driving her teens daily all over the planet. Her favorite saints include St Francis de Sales, Saint Benedict, Padre Pio, and JPII. Marya enjoys cooking, hiking, and spending time with the family outdoors. Pray, hope, and don't worry!