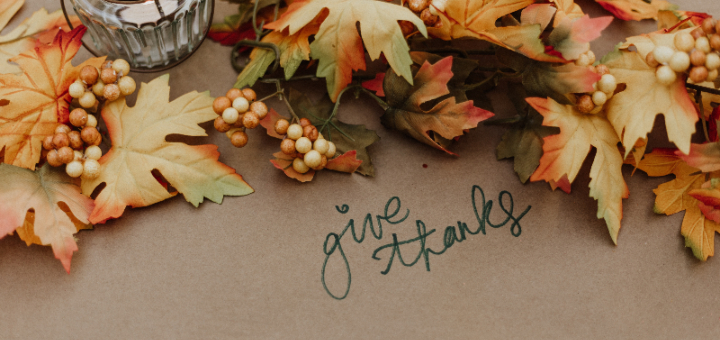 Image credit: By Priscilla Du Preez (2018), Unsplash.com, CC0/PD[/caption] Is it just me? It seems like Thanksgiving is being overlooked when it comes to really focusing on its importance. A week before All Hallow's Eve I visited the mall and they had a 30-foot-high reindeer up as a Christmas decoration. It was shocking to me that there were no decorations for Thanksgiving. I mean, not even an inflatable turkey!
Copyright 2019 Sherry Hayes-Peirce. All rights reserved.[/caption] Growing up, many of us learned that this holiday dated back to the 1600 when the Pilgrims and Native Americans came together to share a meal cultivated from the land and sea. It was also a gathering to honor the alliance forged between the European settlers and the Wampanoga tribe, who helped them learn how to live in the New World. Somehow the holiday that traditionally was about coming together as a family to celebrate all that we were thankful for has lost its meaning. Last year the National Retail Federation estimated that 135.8 million Americans plan to shop over the Thanksgiving weekend, but even more striking was that 183.8 million were planning on taking advantage of online shopping for Cyber Monday. Everyone has their own way of getting into the spirit of the holiday season that spans from All Hallow's Eve through Christmas morning. But, increasingly the spirit of giving is being overtaken by a spirit of spending. Admittedly, I am struggling too with not getting caught up in the commercialism of the Christmas season. It is so hard not to be tempted to shop til I drop in an effort to check off everyone on my Christmas list. A couple of years ago, I was given a book titled Time to Get Ready: An Advent, Christmas Reader to Wake Your Soul and took it with me to Hawaii to read on vacation during the first week of Advent. It helped me to realize that part of my to-do list for Christmas had to include time for daily reflection on the light of Christ in the world during the season. Finding pockets of peace in the midst of traffic, long lines, shopping, gift wrapping and overall busyness is the gift we must want the most. Next week is Thanksgiving and it stands alone as a special day not just a gateway to the countdown to Christmas. Their are many parallels with our faith to reflect on that can help us focus on thankfulness throughout the season of giving.
Let them thank the LORD for his mercy, such wondrous deeds for the children of Adam. For he satisfied the thirsty, filled the hungry with good things. (Psalm 107:8-9)
There are so many people who are homeless and will head to shelters for a Thanksgiving meal; maybe your family can donate items or even serve as a part of your day. At our parish, we sponsor a family in need by providing them with gift cards to buy their Thanksgiving and Christmas dinners.
Because the loaf of bread is one, we, though many, are one body, for we all partake of the one loaf. (1 Corinthians 10:17)
The word Eucharist means "give thanks." Heading to Mass on Thanksgiving Day as a family to participate in the Eucharistic meal as a community in Christ is a powerful way to spend part of your day.
Let your saving help protect me, God, that I may praise God's name in song and glorify it with thanksgiving. (Psalm 69:30b-31)
Prayers of thanksgiving have always been a part of meals. Our parish always distributes a prayer card designed to share with families at their Thanksgiving table, to be a part of the table decoration. How about asking your kids to create a unique prayer for your family to say this year. You can create the cards using cool free tools like Canva.com, then print them out and put them at each place setting.
Courtesy of American Martyrs Catholic Community. Used with permission.[/caption] There is also Giving Tuesday, which follows Cyber Monday. A recent National Catholic Register article outlines it as a new way to keep the spirit of giving through supporting Catholic organizations. The website IGiveCatholic.org allows you to participate in this day of giving through giving to Catholic Charities. I will be giving to the Damien and Marianne Catholic Conference (DMCC) listed as one of the national ministries on the website.
Image courtesy of IGiveCatholic.org. Used with permission.[/caption] This year Advent begins just two days after Thanksgiving, so the spirit of giving can definitely continue way beyond the one day. Be sure to reflect, pray, and or journal in a traditional or a digital tool everyday to be mindful of maintaining a grateful heart throughout the "holy-days."
---
Copyright 2019 Sherry Hayes-Peirce
About the Author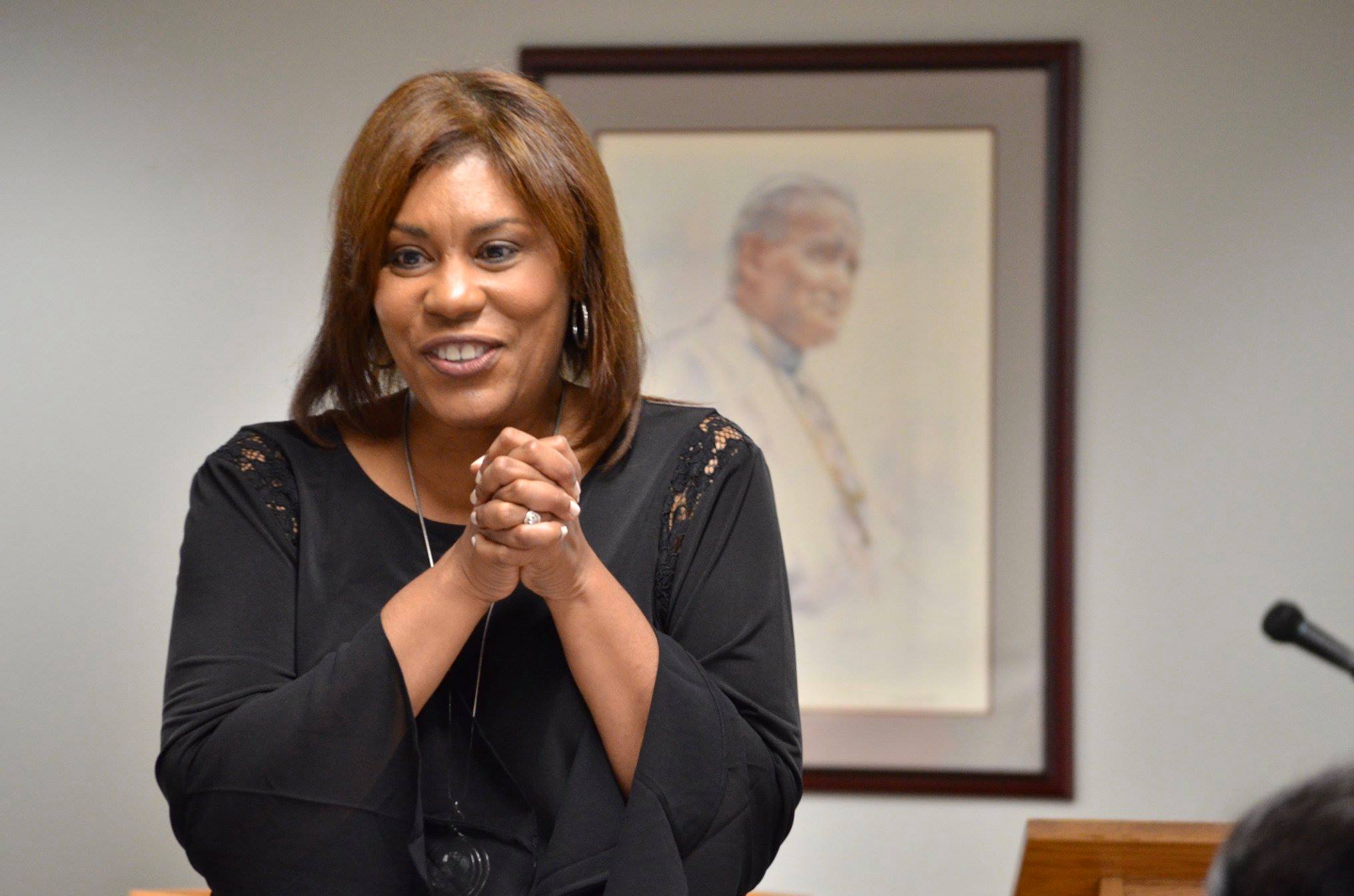 Sherry Hayes-Peirce is a Catholic social media strategist, blogger, conference speaker, podcast guest and contributing author of the Ave Prayer Book for Catholic Mothers. She serves as Digital Engagement Coordinator for American Martyrs Catholic Community in Manhattan Beach, CA, and St. Monica Parish in Mercer Island, WA. Sherry has a devotion to the Sacred Heart of Jesus and is grateful to be a digital disciple of Christ.