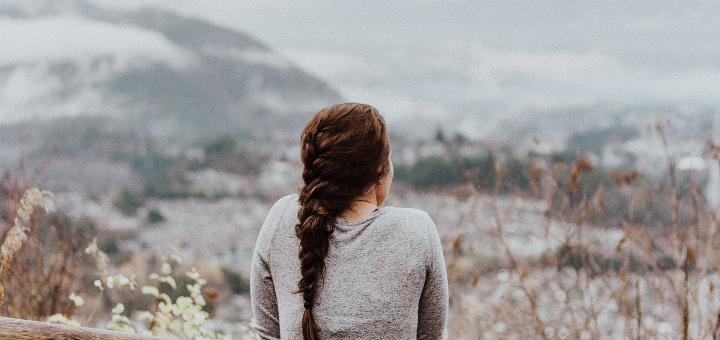 Image credit: By
José Martín Ramírez (2014), Unsplash.com, CC0/PD[/caption] Like most of us, when I was growing up I would occasionally get in trouble. The best consequences were the swift ones – the yell from the parent, the pop on the rear end, or something that didn't take too much effort to think about. The drawn-out consequences, on the other hand? Those could be torturous. For a person who excels in being both passive aggressive and highly expressive, the drawn-out consequences also gave my parents fodder to lengthen my time in trouble. In our family, one of the most dreaded consequences I faced was my parent's "transmit mode" – a lecture on whatever grievance we had committed. It was a time I had to zip my lips, remain poker faced, and just hear my parents out. They were in "transmit mode," and needed to get their point across. It was also breeding ground for eye rolls, which lengthened the lecture, with admonishments about disrespect and eye rolls. On November 21, the Church celebrated the Feast of the Presentation of the Blessed Virgin Mary. I had been excited for daily Mass, but forgot about that excitement as my youngest fell asleep right before Mass. As he snoozed in his stroller after daily Mass, I slipped into the Blessed Sacrament Chapel to prepare the small space for a weekend of quiet. As I walked past the ambo, my eyes fell on the Lectionary and I saw the words fully capitalized, "The Presentation of the Virgin Mary." I faltered a moment, as I stood there and read the small description of this particular day, remembering how excited I had been first thing in the morning to attend Mass. As I left the Blessed Sacrament Chapel that day, I was heavy-hearted at the best-laid plans, set aside and spent the better part of the rest of the day ruminating on why I was so disappointed at having dropped the ball on Mass for that given day. The holidays have begun. And, with that comes a pace of life that is frantic like none other. My life is already hectic as I balance my family needs, work needs, writing needs, and volunteering needs. Add the upcoming holiday parties, the preparations for gifts for children, the anxiety is starting to creep up just typing it out. Yet, the pace of life is not what is crippling me. Rather, it is the lack of listening for God's voice. I, as an adult daughter of God, have slipped into "transmit mode." I spend my crazy, hectic, frantic-paced days trying to speak to God, and entirely dropped the ball on listening for God. I have slipped into the eye-rolling, petulant child I have tried to suppress from childhood, insisting on getting my own point across, rather than patiently waiting for the whispers of God's gentle nudges. Unlike my own parents' very vocal lectures, God does neither – He neither lectures, nor does He raise His voice. His gentle parenting technique requires that we stop … … that we listen … … that we pay close attention. He waits for us to speak, scream, yell, drown Him out with our own desires … and, then gently asks us the question I hated as a child but love as a parent, "Are you finished yet?" And, if we launch back into "transmit mode," He allows us to continue to have our moments, until we take a breath again. Psalm 46:10 reminds us, "Be still, and know that I am God! I am exalted among the nations, I am exalted in the earth." Be still … With the holidays upon us, I suspect these words resonate with many readers … the crazy, hectic, frantic pace of life has us all spinning our wheels. When we have a spare moment to pray, many of us are most likely slipping into transmit mode. So, I propose a challenge as we enter Advent and live life into the Christmas season. This Advent, I propose each of us set aside extra time in our life each week – outside of Mass, outside of work, outside of obligations, to sit … … to be silent … … to listen … … to be fully present … … to be still … … for the whisper of God.
Will you join me in taking the challenge once a week during this busy holiday season to simply "be still" with God?
Image credit: By Priscilla du Preez (2018), Unsplash.com, CC0/PD[/caption]
---
Copyright 2019 AnnAliese Harry
About the Author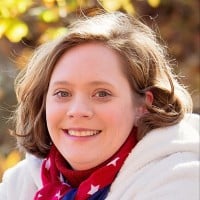 AnnAliese Harry is a proud Army wife to her husband Chris, and a mother to their young children. She has a BA in History, a Masters in Social Work, and has worked with disabled veterans, troubled teens, and in early childhood intervention therapy. AnnAliese volunteers with several military chapel communities and serves as a lector, EMHC, Adoration coordinator, and Catholic Women of the Chapel (CWOC) chapter president and vice president. She blogs about Catholicism, parenting, and military life at A Beautiful, Camouflaged Mess of A Life. Follow her on Twitter, on Instagram, or on Facebook.