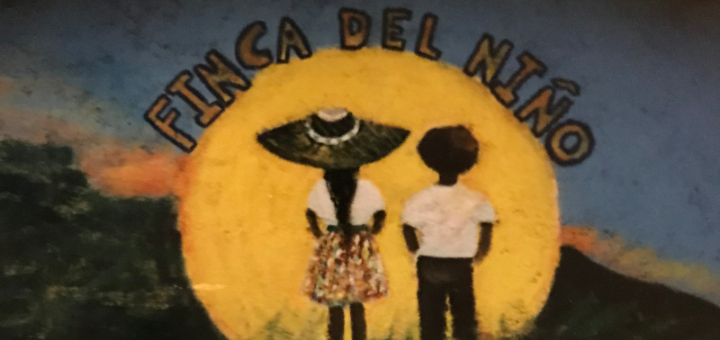 Copyright 1997 Nicole Johnson. All rights reserved.[/caption] The warmth and generosity in her eyes as she welcomed us into her home is forever imprinted on my heart. We didn't speak the same language; her native tongue was Spanish -- English was a guest in her home in Honduras. Our conversation took place between our eyes and smiles; me hoping I appropriately conveyed the depth of my gratitude in being invited to join her family for dinner. My boyfriend (husband now) and I had just graduated from college and took the opportunity to travel to Honduras and stay with his sister; one of a small group of people that founded Farm of the Child, an orphanage and refuge for children in need of a stable, loving home. The couple we were dining with that evening had become close friends of Joe's sister Felicia and her boyfriend (now husband) Sean. We left the farm and traveled over dry, bumpy roads to the humble home built with cinder block and love. Although it was more than twenty years ago, I'll never forget the look of pride in the eyes of the mother as she stood at the doorway of a home that would be deemed impoverished or perhaps unsuitable for living back in the states. The home was built from concrete blocks, with perfectly squared openings left for windows. There were two bedrooms where mom, dad and six children slept -- one bed per room. There was "spotty" electricity that would sometimes light a single bulb and there was no running water. Our meal was prepared over an open flame in an outdoor kitchen of sorts that was defined only by the fire. I remember the simple table at which we sat. It was dressed with a pretty white tablecloth and our plates were filled with rice and beans and the chicken that had been running around the grounds hours earlier -- a most generous sacrifice for their guests. There were six places set; one for mom and dad, one for myself and Joe and one each for Felicia and Sean. Conversation was translated for the benefit of myself and Joe and we were told the children had already eaten prior to our arrival. They quietly watched us dine from a distance and I couldn't help but be transfixed by their beautiful searching eyes and bright smiles. I struggled to finish the generous portion I had been given and somehow knew this meal was more grand than any they might have enjoyed were it not for our company. We learned later that the children had not in fact eaten, but were asked to wait until their guests had first been satisfied. Thinking back on it now, I have to believe that was an incredibly difficult sacrifice on the part of their parents to ask such a thing of their children. After dinner, we all went up to the rooftop and, under the light of the stars, danced and sang while their father played the guitar. The joy in the air was palpable; I had never experienced anything quite like it. All these years later, I often find myself revisiting the memory of that evening. As I prepare to live the Advent season, I find my heart searching for the freedom of simplicity I experienced among such humble and generous souls. It is this joy that I want to both feel and give in the midst of a season that has become clouded and burdened by activity, stress and the fruitless search for joy within the wrapped presents under the tree. God gave me a most unexpected gift that night: the same gift He brought to each of us as a babe born among the most humble of circumstances. He taught me that the greatest poverty is that of an empty spirit -- a soul searching in all the wrong places for joy. He showed me, in the most merciful way, that the greatest riches are found in the moments of quiet, in a heart at peace -- full of gratitude for what it holds rather than yearning for what it wants, in the gaze upon a Child tiny enough to sleep in a trough, yet mighty enough to hold the world in His hands.
---
Copyright 2019 Nicole Johnson
About the Author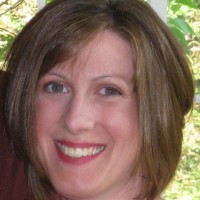 Nicole and her husband have been blessed with three children. Nicole markets the mission of a non-profit that provides early therapies for children diagnosed with developmental delays. She and her husband serve on the board for the New England chapter of Bethany Christian Services, a national adoption agency. Nicole's family advocates for life, adoption, and embracing children with special needs. Visit her blog at Joy in the Journey.