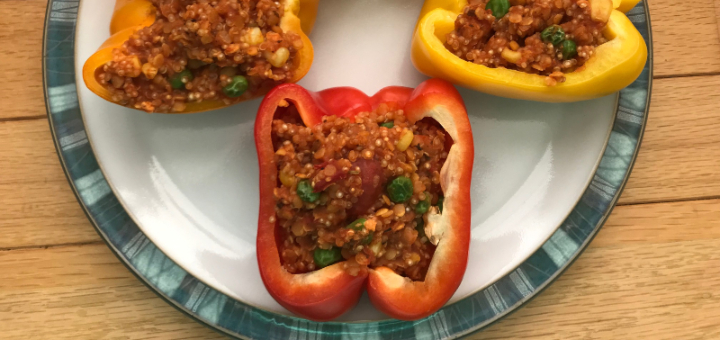 For Meatless Friday, Monica Portogallo shares a plant-based stuffed bell pepper recipe that even meat-lovers enjoy.
My sister-in-law switched to a totally plant-based diet and asked me for recipe ideas. As she is a stuffed bell pepper lover, I developed this recipe for her. When I made it for my family, my husband said he could hardly tell there was no beef in it, which is pretty high praise from his meat-loving perspective. The ultimate compliment came from my 5-year-old, though, who ate 3 helpings!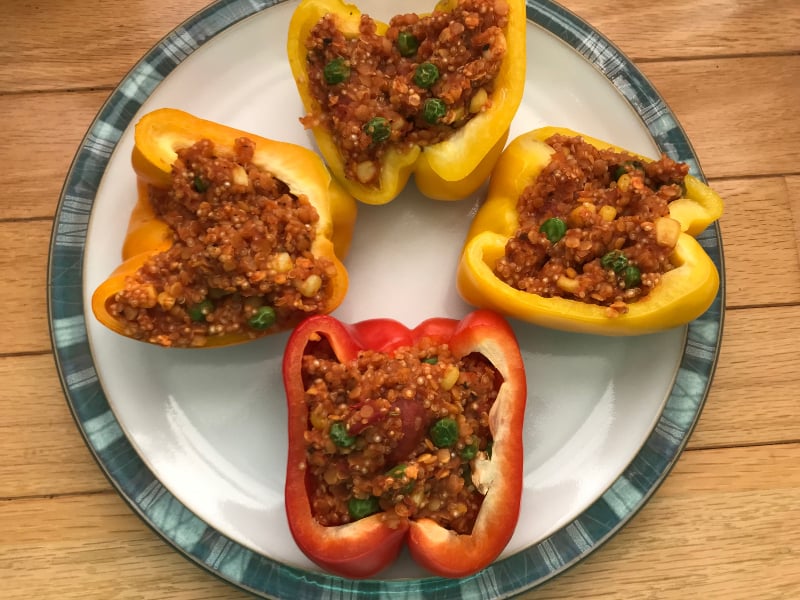 1/2 cup uncooked quinoa, rinsed
1 1/2 cups water
1 cup tomato sauce
1 tsp dried basil
1/2 cup dry lentils, sorted and rinsed
2 tbsp finely chopped onions
salt and pepper to taste
1/2 cup frozen corn
1/2 cup frozen peas
4 bell peppers
Directions
Preheat oven to 350 degrees
Combine all ingredients except corn, peas, and bell peppers in a medium saucepan. Bring to a boil over medium-high heat. Reduce heat to low. Simmer, stirring occasionally, for about 10-15 minutes, or until most of the fluid is absorbed. Remove from heat. Stir in frozen corn and peas.
While the quinoa mixture is simmering, cut bell peppers in half lengthwise and carefully scoop out the seeds, ribs, and stem.
Place peppers in a large baking dish and spoon the quinoa mixture into each pepper half. Bake for 15 minutes, or until peppers are tender.
---
Copyright 2019 Monica Portogallo
About the Author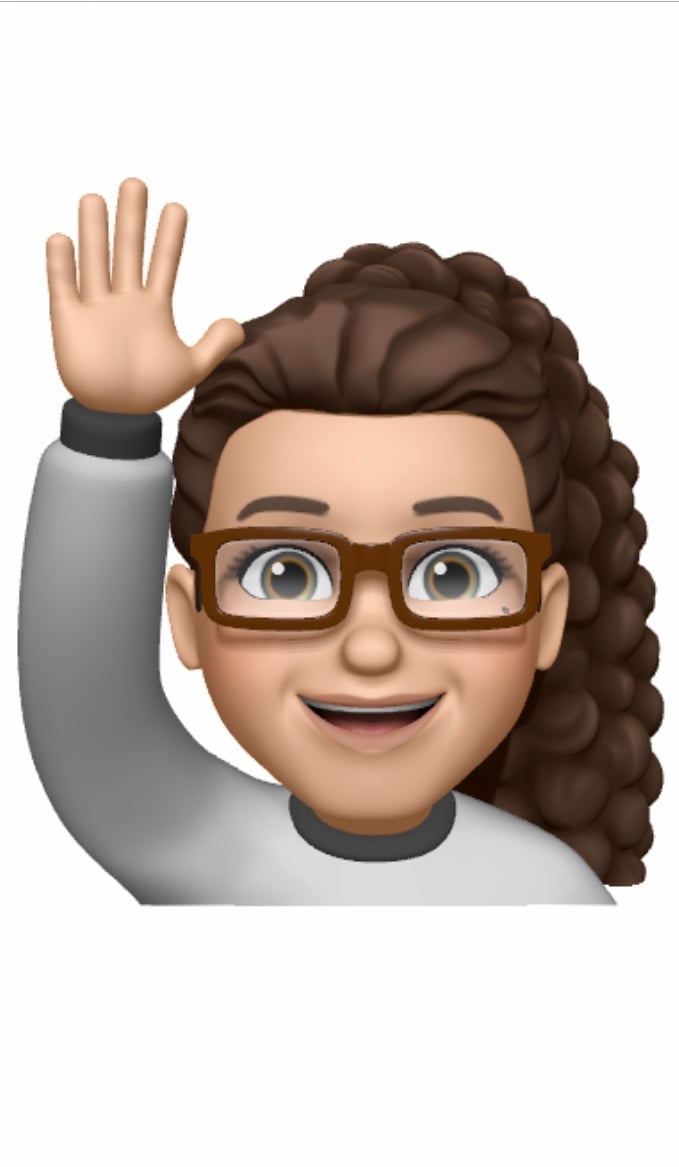 Monica Portogallo is a wife, mother, and registered dietitian nutritionist who does her best not to miss the lessons God sends to her through the joys and struggles of daily life. She lives in California.