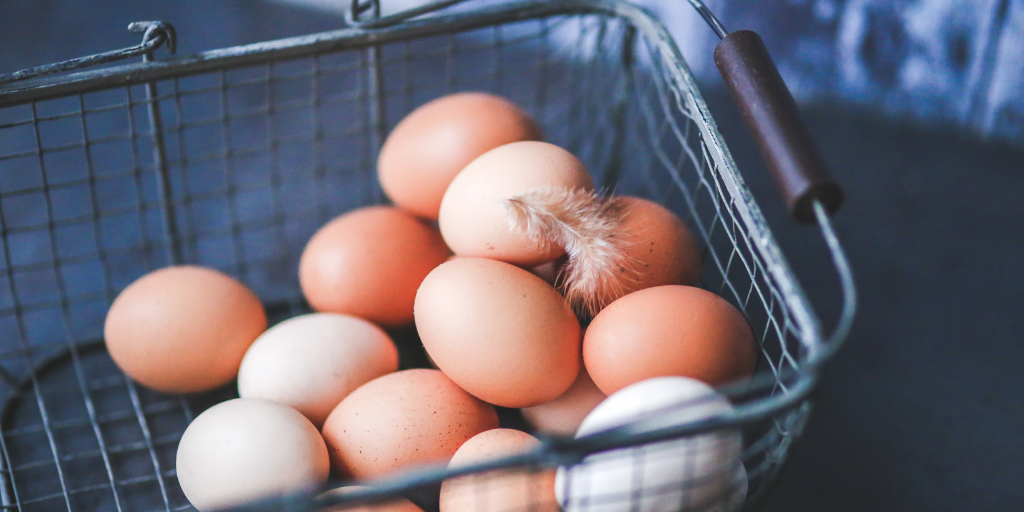 Monica Portogallo shares a simple way to make poached eggs in the oven for a quick Meatless Friday meal.
I enjoy poached eggs, but hate the big mess I make when I try to make them in a saucepan. I recently learned how to make poached eggs in the oven using just a muffin tin and water, and it is definitely a game changer! With my dishwasher-safe silicone muffin tin making cleanup a breeze, I started trying to think of more ways to use poached eggs. These surprisingly filling sandwiches are one of those ways.
With just twenty minutes and very little effort, you get six sandwiches that are ready to eat!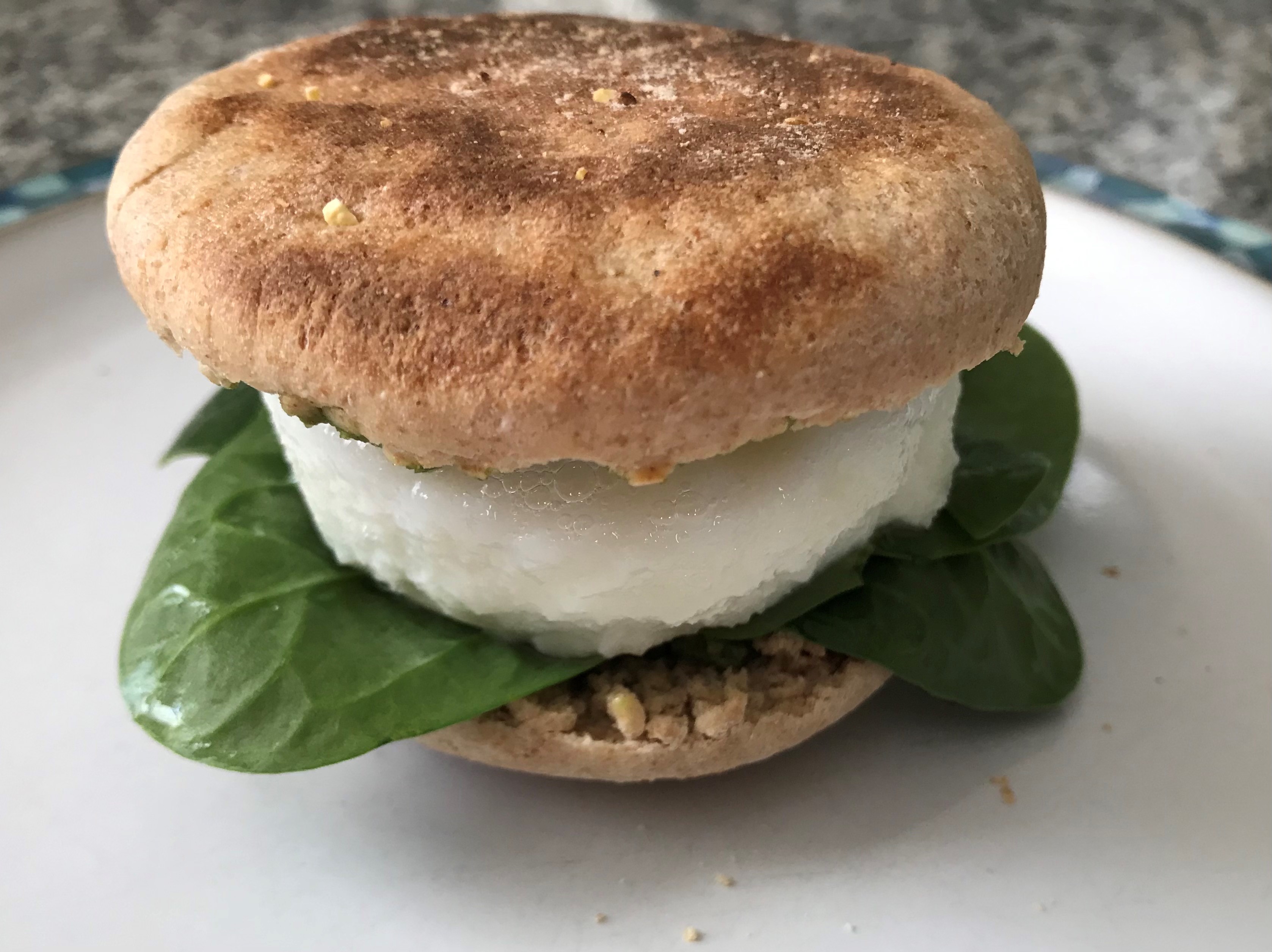 Click to tweet:
For Meatless Friday, try these baked sandwiches that take the guesswork out of making poached eggs. #catholicmom
Sheet Pan Egg Sandwiches
Makes 6 sandwiches
6 tbsp water

6 eggs

6 English muffins, split

6 slices cheese (optional)

~6 tbsp sauce or spread of your choice (e.g. mayonnaise, pesto, hollandaise, etc.)

Desired veggies for toppings (e.g. lettuce, spinach, tomatoes, onions, avocados, etc.)
Preheat oven to 350℉.
Place the muffin tin on one side of a large sheet pan. Add 1 tablespoon of water in each of the cups of a six-muffin tin. Crack an egg into each cup, and put the sheet pan in the preheated oven. Bake for 10-15 minutes, depending on the desired firmness of your egg yolks: about 10 for soft, 15 for hard.
About 2 minutes before your eggs have reached the desired doneness, carefully take the sheet pan out of the oven. Place the split English muffins on the other side of the sheet pan. Put 1 slice of cheese on half the English muffins, if desired. Return the sheet pan to the oven until the eggs are done.
With a large spoon, carefully transfer the cooked eggs on top of six of the English muffin halves. Top with veggies as desired. Spread the rest of the English muffin halves with your desired sauce and top the sandwiches with them.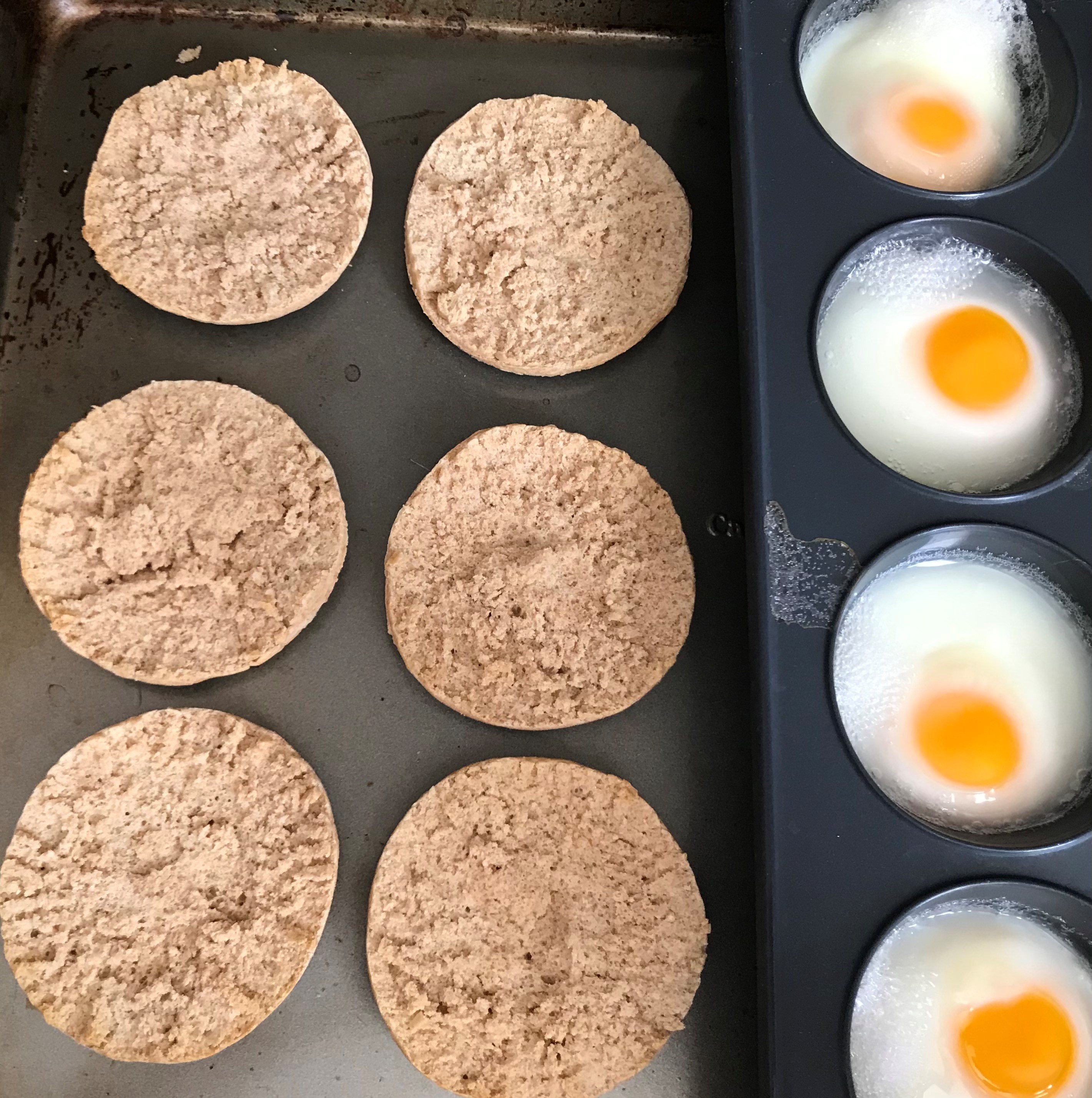 ---
Copyright 2021 Monica Portogallo
Images (from top): Canva Pro; all others copyright 2021 Monica Portogallo, all rights reserved.
About the Author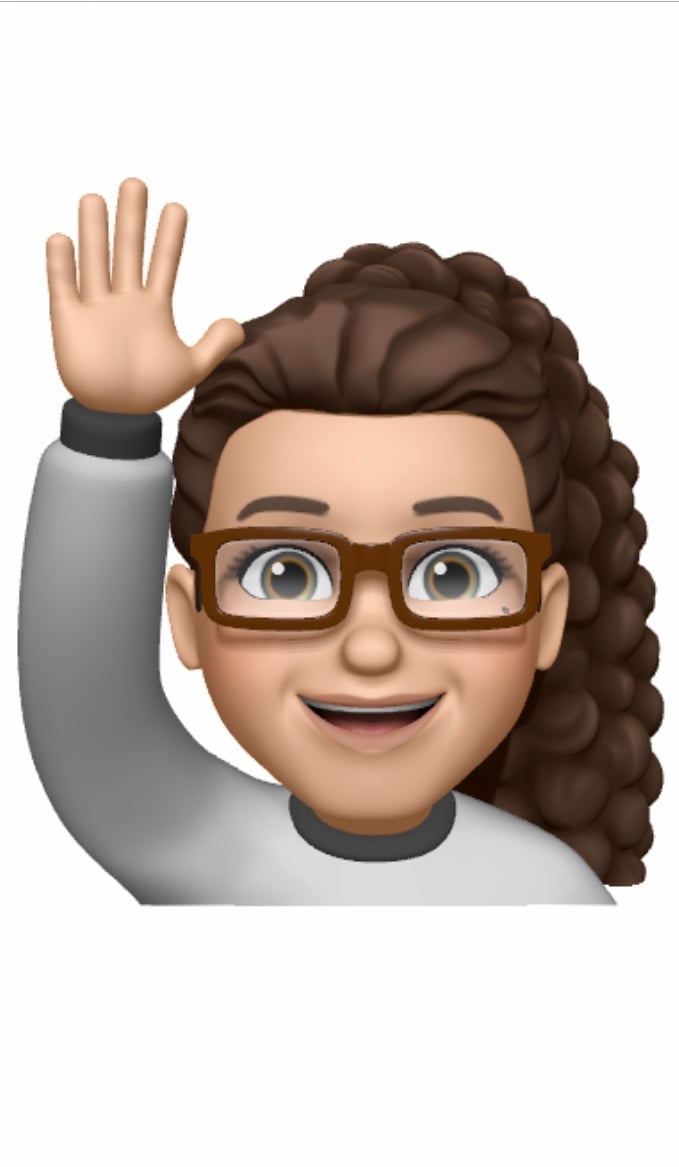 Monica Portogallo is a wife, mother, and registered dietitian nutritionist who does her best not to miss the lessons God sends to her through the joys and struggles of daily life. She lives in California.