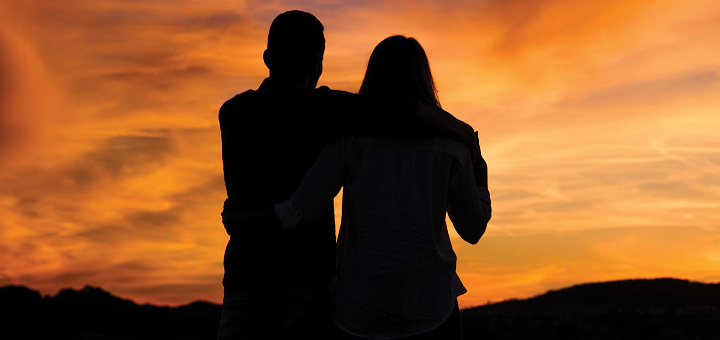 A Review of Six Jars of Love: Loving Attitudes to Help Married Couples Reconnect by John and Teri Bosio (Twenty-Third Publications) John Bosio, a marriage and family therapist, and his wife Teri have written a beautiful book, Six Jars of Love: Loving Attitudes to Help Married Couples Reconnect. The subtitle alone will grab spouses' attention, right? We all want to connect better with our spouses. This book offers many real-life, practical suggestions on how to do just that. Since it is written by a couple married for 46 years, I'd say they know of what they write.
As Chapter 1 explains, the six jars is a reference to the wedding at Cana. As the Bosios write, "The wedding at Cana is a significant point of reference in our Catholic tradition. It reminds us of the goodness of marriage and the role that Jesus and Mary can play in the life of married couples." They explain that all marriages have deficits. Running out of wine is natural. John explains as a marriage therapist. "My job was to help these hurting couples fill their empty jars, and like the waiters at Cana all I had to offer them was water." He goes on, "I could not give them the second wine—the good wine that their hearts desired. The second wine requires a miracle: it requires Jesus' presence." This humble acknowledgement of our universal weakness pervades the text. What a relief that we don't have to do all this on our own, right? The first chapter explains the Cana metaphor and the second invites couples to "Celebrate Your Love Story." What follows is a chapter for each of what the authors call the "Six Jars of Love." They are: Love Welcomes, Love Is Faithful, Love Is Generous, Love Forgives, Love Is Compassionate, and Love Serves. Each chapter begins with a description of the virtue ascribed to that "jar," which is then followed by a prayer and an invitation to recite the Hail Mary, the Memorare, and the Glory Be. The Bosios don't just tell us that Jesus must be present in a marriage. They walk us through it. The text of the prayers are actually contained in the book. Prayer first, then there are several questions for personal/couple reflections. You could use this book as a private marriage retreat with just your spouse. Or the next set of questions, 'Group Sharing," could be used as part of a couples' discussion group. Finally, there is a suggestion for "Practice" to be used in the coming week. The suggestions are all simple, practical ways to improve a marriage. Catholics will be delighted with the many references to the Eucharist, to papal teachings and to the Catechism. In the chapter "Love Is Generous" we read, "Just as in the Eucharist Christ gives himself totally to us to make us holy, in marriage husband and wife give themselves totally to each other to make one another better persons." The topics covered are relevant to our age: investing time in each other, eating meals together as a family, and avoiding the dangers of digital technology to name just a few. In "Love Forgives" we read examples of how spouses can hurt each other. The Bosios then write, "These are some of the imperfections, some of our humanness, that we bring to the relationship when we marry, and unfortunately from time to time we hurt each other with them. Forgiveness is like the oil we can put on our wounds to soothe the raw spots." We are reassured that all spouses are imperfect and we can work from where we are. Criticism, contempt, defensiveness, and stonewalling are all discussed as "Four Behaviors That Empty Our Jars." There are also interesting points made on the healing effects of compassion on a marriage. "Time and again, it is proven that the closer the spouses are to each other, the better their immune system functions and the faster their wounds heal. Scientists report that couples in strong marriages are healthier and live longer." The gentle advice given in this book is unlikely to make anyone feel accused or defensive. It could make a great Christmas gift for couples married any length of time. That it can be used privately, with your spouse or even in a couples group makes this book very practical for use in a variety of settings. I recommend Six Jars Of Love. Whether you've been married for decades or just a few years here is some sensible real-life advice for reconnecting as a couple. And what could be more important in the vocation of marriage. Could you and your spouse use suggestions to improve your relationship?
---
Copyright 2019 Rosemary Bogdan -- Cat: Book Notes Tag: Books, Book Notes, Reading, featured-slider Featured image: Book Notes logo TAG LINE BELOW COPYRIGHT IF AMAZON AFFLINKS ARE INCLUDED This article contains Amazon affiliate links; your purchases through these links benefit the author.
About the Author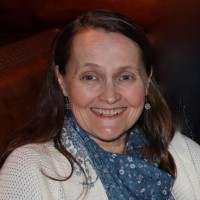 Rosemary Bogdan is a wife, mother of six adult children, and a grandmother. She homeschooled her children when they were young and currently substitute teaches at her favorite Catholic school. When not spending time with her family, Rosemary writes at A Catholic Mother's Thoughts and Catholic365.com.