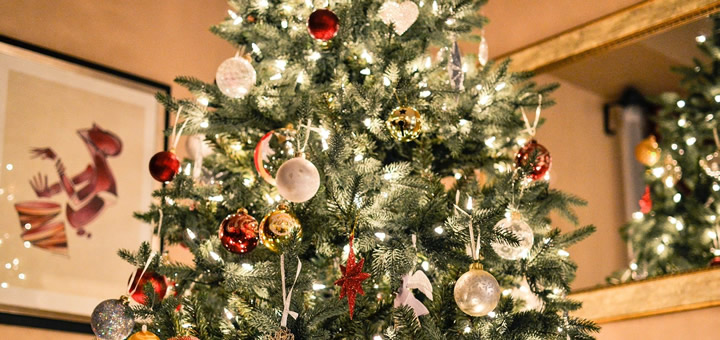 Image credit: Pixabay.com (2016), CC0/PD[/caption] "Sweat out the chaos of the season." That's what the lady said over the radio. I can get a gym membership and use it to exercise my stress away. Because squeezing in time for the gym isn't another thing to cram into the list that's already jammed full. It would be like trying to stuff one more piece of pie in on top of three pieces you already ate and the gigantic dinner that's threatening the button on your pants. I stopped stressing over the holidays about three years ago. Life is short. I had let myself get caught up in the hecticness that everyone else laments about every holiday season. I did too much and didn't stop to enjoy the things I wanted to enjoy. I would spend the entire month focusing on what needs to get done. I would go, go, go, until I got to Christmas night and asked myself where did the month go? Then, I would wish I had spent it differently. That I had not done so much and that I had taken the time to really simmer in the tradition of the season. I never asked myself if all that stuff needed to get done. Turns out, it didn't need to get done. I was so busy being busy that I neglected to consider the things that mattered: the gifts of faith, family, and friends. The gift of another Christmas … another year … another day … another breath. I know, I'm being dramatic, but stay with me here. I do have a point. If the only time any of us really has is the moment we are in right now, why waste those moments fretting over things that aren't important? The best way to enjoy anything in life is to appreciate it and the only way to truly appreciate something is to understand it. Once I took the time to stop, understand what the season of Advent was all about, I rearranged some things to make room for what mattered the most. Here's how I did it. I cut back on the number of gifts we bought our kids. It's not about quantity anyway. Those 1-3 deeply desired items make the morning that much sweeter. I said no to extra Christmas activities. We do the minimum to enhance the season, make some memories that don't require a crammed calendar. I said yes to 20-30 minutes by tree at night before bed. Every evening. The dishes would wait. They're polite like that. Spend time meditating about the real reason behind this holiday. What better time to meditate than the monotony of doing those dishes who waited ever so patiently? I make cookies. Or don't. I eat cookies. Always without counting a single calorie. I cut my Christmas card list in half. This is a time saver in so many ways. We love everyone in our life, but I tend to send only immediate family and some extended family Christmas cards. I cap my number at 40-50 max. I don't shop or wrap the week before Christmas. I give myself a date every year. Shopping needs to be done by that date. Wrapping within the week after that date. One year I was wrapping everything on Christmas Eve. No es bueno. I started extended family and teacher shopping early. Like, once Hobby Lobby blew out their season stuff. Which was in July. It works for me. Maybe your list is different, but I promise by cutting out what you don't need, you'll find a lot more time to relax and immerse yourself in the most important part of the season: getting your heart ready for the coming of our Savior and making warm family memories for your children. When I started living for the season it was easy for my family to fall into step. I slowed down and the house slowed with me. So, sweat out the chaos of the season. Exercise your stress away by running off one unnecessary item at a time until you find your rhythm. And have that third slice of pie. You'll be so glad you did. Even if the button on your pants isn't.
---
Copyright 2019 Christina Antus
About the Author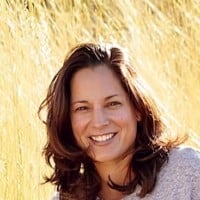 Christina Antus lives with her husband, cat, and four noisy kids. When she's not wrapped up in her favorite fluffy robe writing, she's running, reading, folding forever-piles of laundry, and probably burning dinner. She can occasionally be found hiding in her closet eating candy. Christina blogs at HousewifeRunning.com. Follow her on Instagram at @housewife.running.