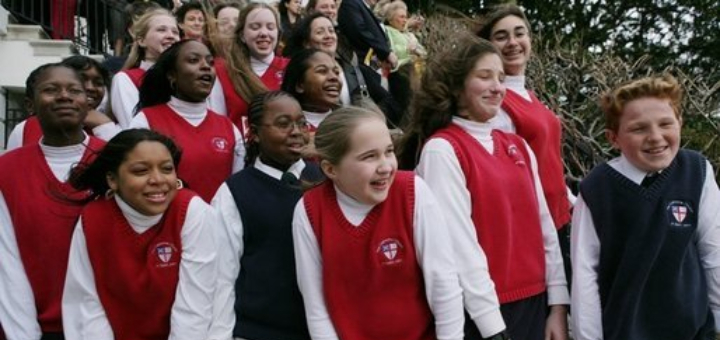 Public Domain, Link[/caption] I attended Catholic schools for all but graduate school, and I always looked forward to Catholic Schools Week (CSW). CSW is the national celebration of Catholic Schools, which has been held since 1974. It starts on the last Sunday on January (January 26 this year), and typically involves special Masses, open houses and tours, and fun activities for the kids and families. When I was a little girl, we looked forward to McDonald's and Kentucky Fried Chicken for lunch on a day or two during that week and roller skating in the gym; as a teen, we always had a day of classes during that week replaced with Spirit Day (a day of fun activities and decorating the gym), followed by our big homecoming-type basketball game and pep rally. I loved it all! My boys attend our local Catholic schools as well (the same ones I went to!), and I've loved seeing that Catholic Schools Week is still as big a deal as it was when I was in school. It kicks off with a Mass at the cathedral, celebrated by the bishop and attended by those from every Catholic school in the diocese, and continues with a week of fun and service. My kids look forward to pajama day; a public reading of the schoolwide story every class has been contributing to; bringing in cans of soup for the "Souper Bowl," which are donated to our parish Food Pantry (the class who brings in the most wins a prize!); bringing in new blankets to be donated to those in need locally; and all sorts of other treats provided by the teachers, administration, and PTO during the week. Joyful celebrations are such a great witness to all we have to offer! In thinking about "all we have to offer," I thought of a few things I've observed and/or experienced that are special about my Catholic schools that might not always be showcased during CSW or included on the school's pamphlets, but are such an important part of the schools' mission as an evangelizing arm of the Church. These include:
A special devotion to Our Lady and her Rosary: In the wake of the Sandy Hook tragedy I led a weekly Rosary after school for the specific intention of the safety of our students, families, faculty, and staff. I invited those who attended to lead a decade if they'd like to, with preference given to students. One little boy came with his mom and wanted to lead a decade, and his mom approached me afterward to express her amazement at the fact that her son knew the Rosary well enough to confidently and correctly lead a decade. "What a great school!" she exclaimed. When one of the students battled leukemia, a Rosary was said for her every week, and a special focus is given to the Rosary during the month of October—the month of the rosary. And the May Crowning is a big deal every year!
Almost all of the schools we play in sports are public schools, and before one basketball game, the visiting team was crowded outside the gym waiting to go in. Right next to them was a large crucifix on the wall, and my mom overheard them having a conversation about who "that guy" hanging on the cross was. Some of them were completely unfamiliar with Jesus, but that day — because of a basketball game — they were introduced to Him!
My son came home from school one day with eyes as big as monster-truck tires because his history teacher had included the amazing details of Juan Diego's tilma in the lesson on Mexico that day — my son loved learning about it!
My sister, Molly, has developmental disabilities, but went through the Catholic schools just like the rest of her siblings. While she was still a student in high school, she started visiting the kindergarten classes at the elementary school once a week to give a little lesson on that week's Sunday Gospel, and she's continued to do so for all these years — it's been over fifteen years at this point. She also works in the school office as a helper to the principal, and cantors at the school Masses. There are many people — adults and children — who know me best as "Molly's sister." The number of times I've heard a little one at the grocery store, for example, tug at his or her mother's arm and say, "Look Mom! It's Molly!" when seeing my sister, is quite high! She's also brought her devotion to Bl. Solanus Casey to our whole community.
Every year our high school has "Giving Day," where all of the students and faculty — hundreds of people — volunteer at various organizations, businesses, and schools around our city, doing such varied things as serving food, doing yard work, and helping children. When alumni were invited to present at the school's first Career Day last year, one of the questions we were asked to address was what communities we serve with our work — that focus on service to others is ever present.
I know of four families who had members come into full communion in the Church as a direct result of their children's enrollment in the school.
In reviewing the above list of beautiful things I've seen in my Catholic schools, I recognize several of the things Pope Paul VI called for in his 1965 Declaration on Christian Education (Gravissimum Educationis), including the continuing education of adults (parents of the students at Catholic Schools often learn right along with their children!), an environment where "truth and love [can be] developed together," and the inclusion of caring for those "who are strangers to the gift of Faith" in the function of Catholic Schools. What a blessing! This Catholic Schools Week, please remember to pray for our schools! And if you'd like to assist in other ways, consider the ideas I wrote about in this CatholicMom article: How to foster and maintain Catholic schools.
---
Copyright 2020 Kate Towne
About the Author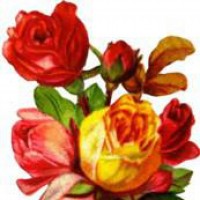 Kate is a writer, wife to a really good man, and mama to their seven boys ages 1 to 15. She shares her thoughts on Catholic baby naming at Sancta Nomina, and her first book, Catholic Baby Names for Girls and Boys: Over 250 Ways to Honor Our Lady (Marian Press, 2018) can be found at ShopMercy.org and Amazon.