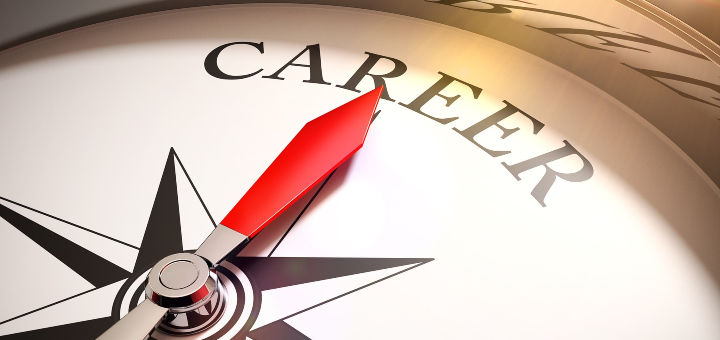 Image credit: Pixabay.com (2017), CC0/PD[/caption] Last year and the year before, I had the great honor of presenting the winning essays of a Writing Contest I instituted at my alma mater. I wasn't able to run the contest this year, as I had a baby in the fall and so many things fell by the wayside! But I participated in my school's first annual Career Day last month and wanted to write about it here in order to highlight one of the great things being done at our schools and to perhaps inspire anyone who is involved in your local Catholic schools to consider doing something similar. I received a letter in March from my alma mater, Saratoga Central Catholic (SCC), inviting me to present to students during a new event they hoped would be the first of many: Career Day 2019. The letter stated, "The day will be designed to expose our 8th–12th grade students to a world of new careers through the presentations of our alumni who are in those professions." Each alumnus was asked to give a 30-minute presentation up to three times, depending on their own schedule and availability, focusing on how he or she became what they are today. The school provided coffee, juice, and water throughout the morning and offered lunch for the presenters as well. Students were given the titles and descriptions of the presentations and were asked to list their four top choices, then spent the morning moving from one presentation to another. Career Day organizer and SCC Board Member Fran Dingeman, whose children are alumni and whose son was one of the day's presenters, shared that the Catholic high school she'd attended had hosted Career Day every year while she was a student there, which she'd found "inspiring and encouraging." She wanted to "recreate that positive experience" for the SCC students. She worked with the principal, the development director, and coordinator of alumni affairs to pull the day together, and ended up with a full morning of presentations from seventeen alumni (three of whom participated via FaceTime). The professions represented were from such varied industries as sales, construction (including the art and the science of building and designing), law (both the practice of law and law enforcement), healthcare (including nursing and healthcare administration), writing (including journalism, writing for TV, advertising copywriting, and freelance writing), teaching, computer science and software product management, hospitality (specifically the restaurant business, including being a chef), real estate, and professional baseball. The alumni presenters' graduation years spanned from 1969 to 2013, with at least one alumnus from each of the decades between them — a great showing for the first year! Ms. Dingeman said they hope to have even more presenters next year and each year going forward. I signed up to give two presentations, as two of the back-to-back time slots fit neatly during a good time of the morning for me in regard to the baby. My presentation was entitled "Becoming a Professional Writer." The description of my presentation read: "Kate Towne wanted to be a writer when she was a student at SCC — and she became one! In her presentation, she'll share her experience as both a salaried and freelance writer, and the academic decisions and professional training that got her there." I was especially happy to present with my seven-month-old in the sling (amazingly he slept through both presentations!) as an example of how motherhood and professional pursuits can work together. One girl came up to me after one of my talks to say how amazing she thought it was that I said I'd wanted to be both a mom and a writer since I was little, and that I ended up doing just that. "It's so empowering!" she said (which made my day!). The organizers of the day had suggested presenters talk about the communities they serve through their work, so I was able to loop in my efforts to serve women and children, marriages and families (including my own), my local community, and the Church through my writing. The students that attended my presentation were attentive and polite and asked several good questions, including how I come up with topics to write about and do I ever worry that I'm not good enough. The director of development said that student feedback to the day was overwhelmingly positive, and that they specifically liked that the speakers "tried to reduce the pressure involved in choosing a career by presenting many career options in their respective fields." My own son, who is a freshman, said, "Good" when I asked how the presentations he attended were — which is teenage-boy-speak for, "I really enjoyed them and learned a lot!" As a mom, I was thrilled that the students were presented with such a variety of ways to discover and use their God-given talents; as an alumna presenter, I found it so energizing to be part of such a fun and fruitful day. It really provided, as the principal noted, a "circle of inspiration." If you're in a position to help make such a thing happen in your local Catholic school, or to be involved in a Career Day that's already in place, I'd encourage you to do so!
---
Copyright 2019 Kate Towne
About the Author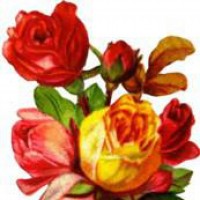 Kate is a writer, wife to a really good man, and mama to their seven boys ages 1 to 15. She shares her thoughts on Catholic baby naming at Sancta Nomina, and her first book, Catholic Baby Names for Girls and Boys: Over 250 Ways to Honor Our Lady (Marian Press, 2018) can be found at ShopMercy.org and Amazon.