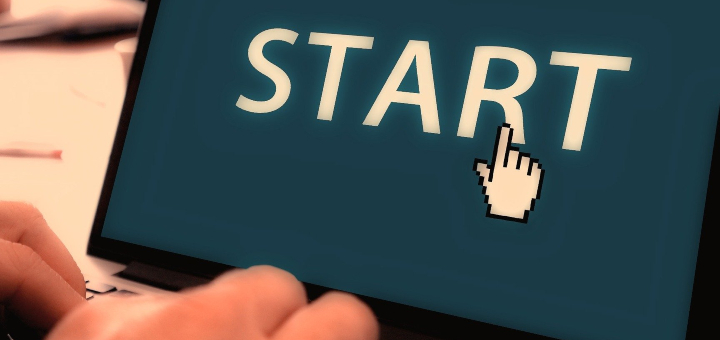 Image credit: Pixabay.com (2015), CC0/PD[/caption] Turning off my alarm clock on an otherwise typical Monday morning, I say my thank you to God for another day and renew my conviction to be better today than the day before. "Today will be the day," I tell myself. "The day I grow in holiness, stop gossiping, eat healthy, and be more patient with the kids." Inevitably, usually within the first hour or two, I fail at one of those promises to myself and then for some reason (I'm assuming it's our fallen human nature -- thanks again, Adam & Eve), I start living as if all bets are off. For example, if I fall to the temptation of eating some candy, I just say "The heck with it," and start pigging out for the rest of the day. If I forget to pray during my hour-long commute to work, I just decided to scroll Twitter for the rest of the day instead of trying to get back on track with prayer as soon as possible. It's as if one tiny misstep throws the whole day out the window, and I think to myself (as I grab a fourth piece of pizza), "Tomorrow! Tomorrow will be the day!" This failure of my character only multiplies as we approached the New Year. The entire week between Christmas and January 1 is practically one long-drawn-out Mardi Gras, because come January 1, I promise I'll start doing better. But do you know what I've discovered (or actually, what I've known all along, but have somehow managed to suppress)? I can actually reboot things at any given moment! It's true! Succumbing to the temptation of an unhealthy snack doesn't actually mean the whole day of eating is a waste. Getting frustrated with my kids way too easily at eight in the morning doesn't mean I can't turn it around right then and there and work hard to be patient the rest of the way until bedtime. I can start fresh and try again any time I want. The question is: Why don't I? The answer is: I don't know, but that's exactly what I aim to work on fixing in 2020. Jesus had some thoughts about rebooting our lives at the very moment we realize we need to. In the Gospel of Matthew chapter 4, He says, "Repent, for the kingdom of heaven is at hand" and in the Gospel of Luke chapter 15, Jesus says, "I tell you, in just the same way there will be more joy in heaven over one sinner who repents than over ninety-nine righteous people who have no need of repentance." In the book of Acts, we read exactly what this reboot in the moment can do for us: "Repent, therefore, and be converted, that your sins may be wiped away, and that the Lord may grant you times of refreshment and send you the Messiah already appointed for you, Jesus." We feel that refreshment at the start of every new day. We feel that refreshment at the start of every New Year. It's as if the Lord has given us new life, a new opportunity to follow Him and to better walk along the path to holiness with Him. But that feeling of refreshment needn't be confined to the alarm clock waking us up or the ball dropping at midnight to ring in a new year. We can have that refreshment now, in five hours, tomorrow after breakfast -- we can have that refreshment at any moment. If you promised yourself that you would be good today, and if, like me, you find that you have failed with hours to go until bedtime, don't wait for tomorrow to reboot. Do it now, and experience the refreshment that Christ has waiting for you!
---
Copyright 2020 Tommy Tighe
About the Author

Tommy is a Catholic husband, father of four boys, and the author of The Catholic Hipster Handbook (available now!).