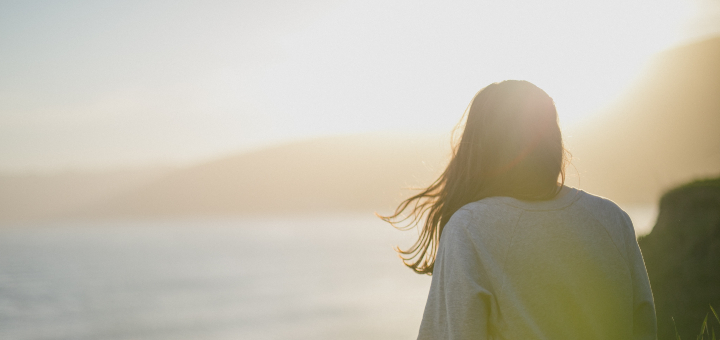 Image credit: By Artem Kovalev (2016), Unsplash.com, CC0/PD[/caption] Happy 2020 to everyone. It's a new year and a new decade filled with opportunities. Typically, we make resolutions to lose weight, set personal or professional goals and of course commit to doing something to grow our faith. This time last year I was on my knees praying for my grandson who was born five weeks premature and had to spend some time in the neonatal intensive care unit (NICU). Just two weeks into this year we celebrated his first birthday and a part of the celebration included a video of his year in review. We all teared up seeing how tiny he was and all the tubes connected to his little body and then the tears turned to laughter as we watched him grow into the rambunctious little boy he is now. For the faithful, when tragedy strikes fear into our hearts and minds, it forces us to look up and pray to God for help. When we are managing our daily lives and trying to get through day to day the priority for prayer moves to the bottom of the list of our priorities. For the last decade I have tried to make traditional Catholic prayer practices a priority in my daily life. Creating space in my busy days and nights for quality prayer time has not been easy. That's because my task-minded personality prioritizes things with deadlines over things without them. So I turn to time management and technology tools to help me set prayer as a priority each day. Dipping into the well of faith through prayerful practices is so soothing. Prayer provides a feeling of calm, peace and comfort in the midst of trials in my life for me. Whether I put my ear buds in to listen to a session on my Hallow app, sit in the Adoration chapel, kneel before our Sacred Heart of Jesus statue or sit at the beach and close my eyes to listen to the melody of waves crashing -- simply feeds my soul. The need to feed our physical bodies is apparent and the pangs of hunger remind us to seek the nutrients the body hungers for. When there is a disconnect in our relationship with God we experience a lack of appetite for what our soul hungers for. We can restore the broken connection by scheduling time with God.
There is an appointed time for everything, and a time for every affair under the heavens. … a time to be silent, and a time to speak. (Ecclesiastes 3:1, 7b)
Each of us is called to seek silence daily because only in silence can we really hear the Lord. We are surrounded by NOISE! In fact, for so many noise has provided an escape from conflict, interaction, or responsibilities. There are many articles referencing the need to calm our minds each day and meditation apps to facilitate the experience. But there are not a lot of articles on the benefits of silence for healing a broken relationship with Christ. Signing up for a retreat is also a wonderful way to withdraw from the stressors of life that trigger worry. The Scriptures tell us that we should not worry, yet we struggle to have confidence that our Lord will provide what we need and that everything happens for a reason. Search for locations in your area that offer half-day, full-day or even weekend-long spiritual retreats. Can't get away even for a half day? There are virtual retreats that can help you find ways to seep into silence. My favorite online retreat is the Ignatian Prayer Adventure that you could use for an hourly, daily, or weekly experience.
Have no anxiety at all, but in everything, by prayer and petition, with thanksgiving, make your requests known to God. Then the peace of God that surpasses all understanding will guard your hearts and minds in Christ Jesus (Philippians 4:6-7)
I love virtual tools that help me tap into spiritual practices because they are portable and allow me to find pockets of time during my busy days to feed my hungry spirit. This new decade is becoming synonymous with themes of clarity, focus, and hindsight. Increasing the amount of time you spend in silent meditation or prayer will provide clarity and focus. Adding regular practices into my life has provided me such incredible peace in the midst of many personal trials. So I challenge you to add at least 5 to 15 minutes of focused daily meditation or prayer to your routine to enjoy the same wonderful feeling of blessed assurance and peace in your life, which is the fruit of making prayer a priority in your daily life. May the peace of Christ be with you through your prayerful practices too!
---
Copyright 2020 Sherry Hayes-Peirce
About the Author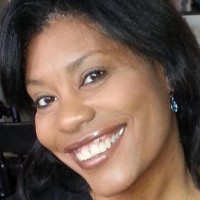 Sherry Hayes-Peirce is a Catholic Social Media Strategist, Blogger, Conference Speaker, Chief Inspirational Officer at Church Social Tips and Missionary Disciple of the New Evangelization. She is passionate about sharing her treasured time and talents to inform, inspire and engage the next generation of Catholics through technology.