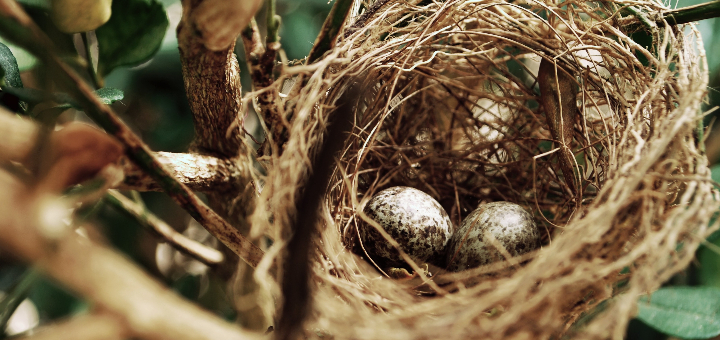 When I got an email offering me a chance to read a galley copy of Danielle Bean's new book, Giving Thanks and Letting Go: Reflections on Motherhood, I jumped on it! I couldn't get the email out fast enough to say yes, and after one little chapter, I knew I would be pre-ordering my copy. (It arrives today!)
I've long enjoyed Danielle's writing and podcasts, and even though I'm a mother of two and she's a mother of eight, we always seemed to have a lot in common. Reading this book, I almost feel like we've been separated at birth. Danielle speaks about her experiences as the mother of leaving-the-nest children, and how her life has changed over the years from a homeschooling mother of littles to the mother of children who don't need her the way they once did. From a house-is-always full family to the tidy-up-for-our-visiting-children days she faces now.
My own girls are 21 and 18, and my older daughter moved out just over a year ago. My baby left for college in August, and my days as a homeschooling mother changed for good. Gone were the days of teaching and checking papers. Now I find myself with more free time than is probably good for me (oh, my goodness, I can procrastinate!), but also with time to think about this next stage in my life and what God wants from me in the years ahead.
Over and over, I found myself nodding and muttering "Me, too, girl!" as I read through Danielle's reflections on how her life is changing as her own children fly the nest. I cried tears with her when I read about her daughter leaving for school as I thought about my own baby moving into a dorm room in another state. I found myself realizing that I, too, had gone through seasons and suddenly realized that one was over and another had begun. (When did my girls stop needing me to tuck them in? Did I savor each time as if it was going to be the last?)
More than anything, I just found comfort knowing that I'm not the only mother out there who feels the sting of missing her babies while also feeling the pride of seeing them become adults out there in the big world. Danielle reminds her readers that in this stage, just as in every other stage of motherhood, we should work to stay close to God and to understand His plan in our lives, whether that's to homeschool your babies and be a housewife or to have your kids in regular schools as you work -- or something in between.
A friend of mine commented on my Facebook post about how I only cried a little when we left our daughter at school. He said, "Parenthood is the only profession where you do a good job so you don't have a job." When I was especially weepy about it, my husband would put his arm around me and say, "Honey, this was the goal, remember? This was what we worked for!"
("I KNOW!" I would sob back.)
If you're like me and facing the emptying of your own little nest, I highly recommend Danielle's new book. I feel like I can't recommend it highly enough! You can get Giving Thanks and Letting Go from Ave Maria Press and Amazon. Go do that. Do it now!
---
Copyright 2020 Christine Johnson
This article contains Amazon affiliate links; your purchases through these links benefit the author.
About the Author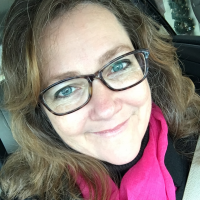 Christine Johnson has been married to Nathan since 1993 and is the mother of two homeschool graduates. She and Nathan live in the Blue Ridge Mountains of Southwest Virginia, where she tries to fit in as a transplanted Yank. She blogs at Domestic Vocation about her life as a wife, mother, and Lay Dominican.