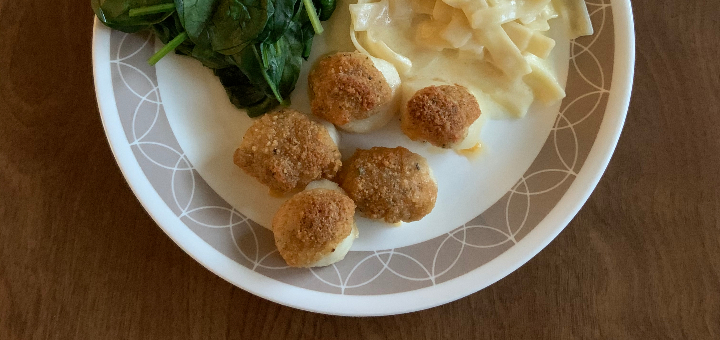 These tender scallops with a buttery crumb topping will be on your table in less than 30 minutes. I don't know if I'd prepare fresh scallops this way, but I had some frozen scallops in my freezer and had already learned that frozen scallops don't sauté well. I was pleased that the scallops were done to perfection.
Baked Scallops
Makes 4 servings
1 1/2 lb. sea scallops
1/2 cup seasoned bread crumbs (I used roasted garlic bread crumbs)
1/4 cup Parmesan cheese
4 tbsp butter, melted
2 tbsp olive oil
1/2 tsp kosher salt
1/4 tsp black pepper
1/4 tsp sweet paprika
dash cayenne pepper (or more to taste)
Defrost scallops completely according to directions on the package. Dry them with paper towels.
Preheat oven to 400°F. Brush a bit of the olive oil on the bottom of a casserole dish. Place the scallops in the dish, leaving a bit of room between each one.
Mix all remaining ingredients in a bowl, stirring until well combined. Spoon the bread crumb mixture onto the scallops.
Bake 15 minutes until the topping is golden brown.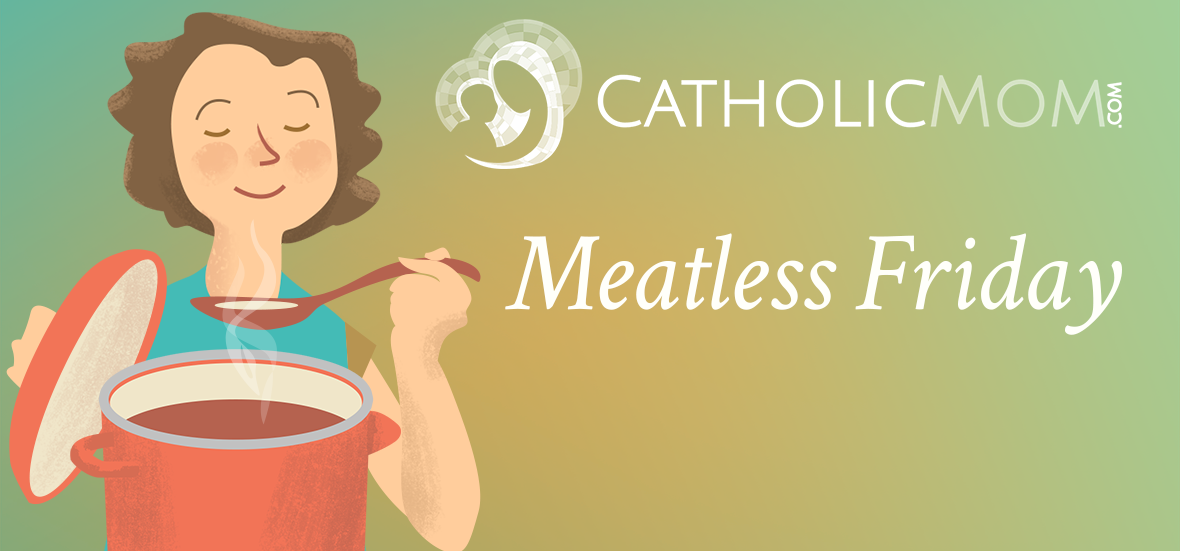 ---
Copyright 2020 Barb Szyszkiewicz
About the Author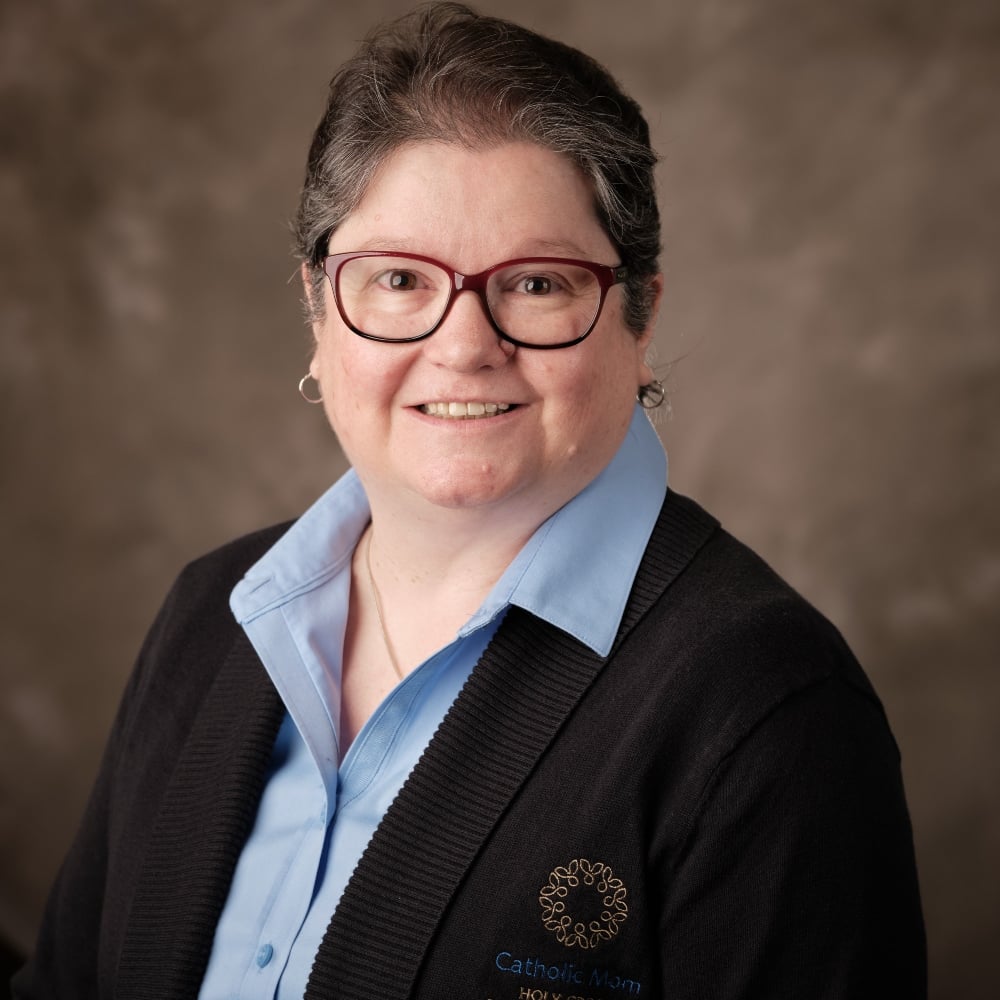 Barb Szyszkiewicz is a wife, mom of 3 young adults, and a Secular Franciscan. She is editor at CatholicMom.com. Barb enjoys writing, cooking, and reading, and is a music minister at her parish and an avid Notre Dame football and basketball fan. Find her blog at FranciscanMom and her family's favorite recipes with nutrition information for diabetics at Cook and Count. Her booklet, The Handy Little Guide to Prayer, is available now from Our Sunday Visitor.