Summary: Gabriella, a 14-year-old fairy, was sure the miracle had been delivered to the arrogant surf star, Jaden Marino. until his Guardian Angel pointed to something under the star's hospital bed — a tiny yellow droplet gathering dust — the miracle. If Gabriella can redeliver the miracle in time, she will save the surfer's life. Packed with imagination and adventure, this story follows bold Gabriella through daring actions to redeliver a heavenly gift.
Review: A Hidden Miracle is a modern-day speculative fantasy novel which explores what is happening on a spiritual realm around a teen surfer who is battling a deadly disease and a loss of faith. The story is told from the perspective of a fairy named Gabriella. Her job is to assist angels by delivering needed gifts to humans. Gabriella and the boy fairy she adores are assigned to help surfing star, Jaden Marino, who is battling cancer. However, Jaden's loss of faith makes their job extra challenging. When an accident changes everything, Gabriella struggles with how far to bend the rules in order to deliver a miracle before it is too late. I really enjoyed this middle-grade story. The glimpse into the surfing world was quite interesting. The book is full of some fantastic supporting characters among the angels, fairies, humans, and evil spirits. Although, I am not sure I will ever look at insects quite the same again! With beautiful descriptions, a thought-provoking storyline, and a glimpse into the exciting world of competitive surfing, A Hidden Miracle will keep readers captivated.
---
Copyright 2020 Leslea Wahl
About the Author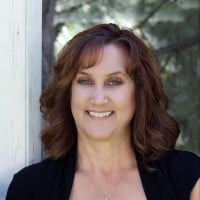 Leslea Wahl is an award-winning author of Catholic teen adventurous mysteries. She lives in beautiful Colorado with her family. Leslea believes one way to encourage teens in their faith is through positive messages and Catholic values, embedded in great stories. She is excited to share her reviews of some incredible Catholic books, all of which have received the Catholic Writer's Guild Seal of Approval. Find her online at LesleaWahl.com.