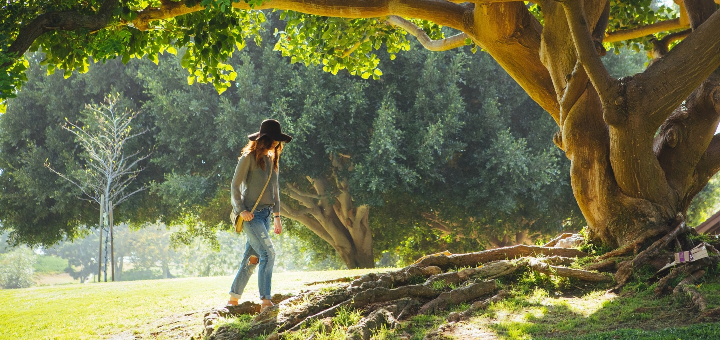 Copyright 2020 Christina Antus. All rights reserved.[/caption] Ash Wednesday came and went, and another Lent is here. For those of you who are a little rusty, Ash Wednesday is when we Catholics go to Mass and get ashes on our forehead. We do this so that we can spend the rest of our day having people tell us we have something on our forehead. Grocery checker: "What've you got going on up there" [waves finger around the direction of my forehead] Me: "They're ashes." Them: Me: "It's Ash Wednesday." Them: Me: "You know, remember man you were dust and unto dust you shall retu----ashes mean I'm a sinner, cross means I have a savior." Them: Me: I'm Catholic. Them: "Do you need ice or stamps?" Me: "God gives me all that I need." Them: Me: "Actually, I do need stamps. He doesn't provide postage." Ash Wednesday is kick-off for the Lenten season. A time when Catholics devote 40 days to prayer, fasting, and almsgiving. And while, technically, Catholics should be doing this year-round, it's especially important during Lent because the reality is we're going to die and this the time to really remember that we were bought at a price. One we can never pay. So, our life isn't really ours to live the way we want to and we ought to focus on the way we should be living. Lent is especially important for those of us who lapse and get comfortable in our sinning ways, because sinning is so much easier than not sinning. For example, it's easy to stay angry at someone forever and much more satisfying to justify yourself to feel that way. It's much harder to ask yourself, "What would Jesus do?" because we don't really want to do what Jesus did. We know what he would do and we decide we're lazy and selfish and that's just fine with us. Thankfully, Jesus was nothing like us. That's what we have to remember during Lent. He was nothing like us, yet He gave everything for us. Live like there are so many tomorrows. That's what we do. Sin like no one died for it. That's how we dismiss it. And we do it without thought. We live the way we want and expect the stamps to be provided. Because God will provide, am I right? He doesn't provide postage. Lent is a time to become un-lazy and un-selfish and hopefully, that moves past the 40 days and carries with you for the rest of your days in this life. It's a time to reflect on what it really means to be bought at a price. To see what was given for us and to understand why it's so important for us to give back. It only takes 21 days to break a habit. During Lent, you have enough time to break one and form a new one. The new habits are supposed to improve our way of living by getting closer to God in some way. It's that simple. It's a time to focus on the reality that we are here for a greater purpose than we know, and there is only one way to live. God's way. Not ours. It's not the most popular way to live. Not always the most fun way. But, it's actually a pretty happy way to live when you roll into the swing of things. God's way requires giving up the things we love and it's those things we hold on to that keep us from moving anywhere.
Image credit: Pexels.com (2017), CC0/PD[/caption] This Lent, ask yourself how you can grow in love and faith. Even if you aren't Catholic, I challenge you to find a way to share love and kindness with people around you or find ways to better the love and kindness inside of you. Search for the root that's holding you back:
Give up news and politics for 40 days. I promise you'll miss nothing.
Open the Bible to random passages in the morning and before bed, see how it applied to your day.
Pray for those who hurt you and devote one decade of the Rosary for willing their good. If you don't know the Rosary, it's a great time to get to know it.
Pray a novena for any cause.
Unfollow anyone on social media who doesn't provide some positive or good to your life.
Surround yourself with people you know who have a strong spiritual life. We are who we're around.
Let go of past hurts, and give the anger to God.
Do an examination of conscience at the end of every day.
Show the ones you love how much you love them. Kindness is useless if it doesn't start at home.
Most importantly, this Lent, learn to give thanks for everything. All the good, the bad, the amazing, and the rotten. Because there is value in everything God gives to us. Sometimes it takes us a while to see it. Let's show the world what Catholics are truly about; love and goodness. Let's show ourselves that too. At the end of Lent and life we will have gained so much for all of our efforts, no matter how little it seems in this life. Except stamps. You can't gain those. God doesn't provide postage.
---
Copyright 2020 Christina Antus
About the Author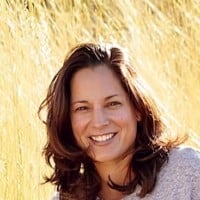 Christina Antus lives with her husband, cat, and four noisy kids. When she's not wrapped up in her favorite fluffy robe writing, she's running, reading, folding forever-piles of laundry, and probably burning dinner. She can occasionally be found hiding in her closet eating candy. Christina blogs at HousewifeRunning.com. Follow her on Instagram at @housewife.running.