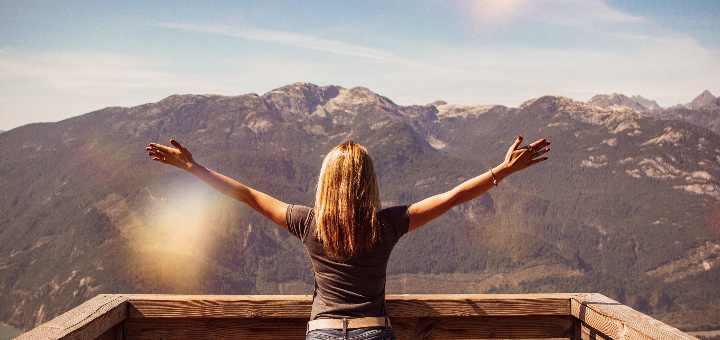 Image credit: By Andre Furtado (2018), Pexels.com, CC0/PD[/caption] As I prayed about my sharing this month, God brought a poem I had written to mind. Lent is a time of prayer, sacrifice and almsgiving. A time to purify our souls and be cleansed of sin. A season to open our hearts and to let more of Jesus in. Have you ever spent your Lent trying to change, then failing and becoming discouraged and ready to give up altogether? So have I. This Lent, how about changing your focus, instead of looking with in and seeing failures and sin, how about looking at Him? All have sinned and come short of God's glory! His grace is sufficient! The saints discovered along the narrow road to holiness that all is grace. Let His grace lead you and you follow. What God appointments will He assign you? What faith stories will you have to tell? Prayerfully, read the poem and each day offer Jesus your "nothingness." May you go where Jesus wants you to go and do what He has asks you to do: Will you be the Lenten traveler who whipped the face of one suffering? Will you help a weary soldier carry their cross? Will you welcome a stranger this day? Will you share food with the poor? Will you be a Martha or a Mary? Will you be an Esther or an Abigail? What a Lent to remember it could be if we but offer our nothingness to Thee! With pen and paper in hand, may you journal your encounters with others each day. May you thank God for giving you the grace to extend His love. Love covers a multitude of sin, so focus on Him. I can do all things through Christ who strengthens me. Apart from Him I can do nothing.
Copyright 2020 Ellen Mongan. All rights reserved.[/caption]
I OFFER YOU MY NOTHINGNESS
Jesus, I offer You myself today, in my nothingness. As I begin a new day, let me live in You, for You and through You. I come as a beggar asking You Jesus, to use me as a vessel of Your love. I seek You alone … Please fill me with Your unending love, so I can pour it out on everyone I meet. If You do not fill me, I will have nothing to give them. Let me be the hands of Veronica today to wipe the face of a stranger, who is suffering, Because that is what You did, Jesus! Let me be Simeon to help shoulder someone's Cross on my journey today, Because that is what You did, Jesus! Let me be hospitable like Martha, Mary and Lazarus to friends and to strangers alike today. Because that is what You did, Jesus! Let me give the "widow's mite" and not count the cost. Today may I give not only of my treasure but also, let me take the time to use my gifts to bless others today, Because that is what You did, Jesus! Let me always see another's need as greater than my own today and every day, Because that is what You did, Jesus! Let me be Your disciple. Let me be willing to tirelessly teach the faith in love to those who seek Your truth. Because that is what You did, Jesus! Let me be Your words of wisdom to the next generation. Let me reach out to them with motherly arms, Because that is what Your Mother did, Jesus! Let me be bold, yet gentle like Your servant Esther, if I come face to face with a Royal King, or a little child. Let me be kind and submissive, yet prudent like Your servant Abigail to the strangers along life's journey. Let me be a woman of faith like Sarah, of patience like Elizabeth, and honoring like Ruth. Most of all, Jesus, let me always completely surrender to Your plan for my life as the Blessed Mother did. Give me eyes to see all I encounter thru Your eyes, because Your eyes are eyes of love and compassion. Let me not miss the present moment to see You in each person I meet. Since that moment may never come my way again, let me show them Your loving care, Because that is what You would do, Jesus! Give me ears to hear Your voice as I speak to each stranger or friend I meet today. Give me the ability to take the time to listen between the lines as they speak. Give me an understanding heart by listening intently since that conversation may never take place again, Give me the self control and patience to take the time now, Because that is what You would do, Jesus! Let me be Your hands today Jesus, hands that willingly meet the needs of those You bring to me. Give me hard working hands and a giving heart to serve them. I know this opportunity to serve them may not come my way ever again. So give me the grace to say, "Yes," without any stress. One thing I know, if You want me to serve them You will give me the grace I need. You will also keep me in perfect peace, so help me to have a Servant's heart, Because You would do that, Jesus! Let me open my heart wide today to love and be loved out of love for You. Freely pour into my heart Your love and fill me to overflowing. Let me not keep this love for myself, rather let me pour this love out on all I meet for I know I may not pass this way again, Because You would do that, Jesus! I am nothing without You and without You today I can do nothing good at all. I begin this day empty of myself before You and to give You my willing, "Yes!"… I surrender to Your will. I call upon You again to fill me with Your love because You are the source of love. Let me love Your people today and be Your vessel of love. Let me draw others to Your love. Let me love others into the Kingdom. "Here I am Lord I have come to do Your will today." My willingness and my nothingness is all I have to give You. Jesus, I love You. Amen.
---
Copyright 2020 Ellen Mongan
About the Author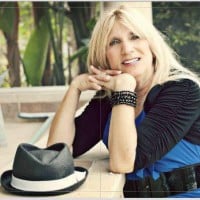 Ellen Mongan is a Catholic writer, speaker, and host of WOW MOM podcasts. Her book, WOW MOM: A Walk with God, is on Amazon. She contributes to Catholic Mom, Women of Grace, and Augusta Chronicle. Her most important roles as wife to Deacon Patrick and mother of eight led her to ministry. Learn more and contact her to speak at EllenMongan.com.