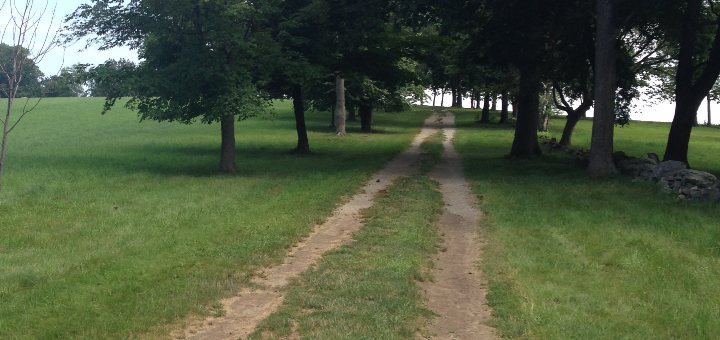 Copyright 2020 Kerry Campbell. All rights reserved.[/caption] During Lent, we hear a lot about how God is knocking on the door of our hearts. My husband and a few friends are on a Cursillo retreat weekend as I type these words, and I know it's a theme they'll look at as well. God knocks, and we let him in. Seems simple enough, as it allows for our free will, and His abundant grace.
"Behold, I stand at the door and knock. If anyone hears my voice and opens the door, I will come in to him and eat with him, and he with me." (Revelation 3:20)
It's good news, and thanks be to God. But a Scripture verse grabbed my attention this week that had me rethinking the whole "He knocks-we answer" scenario, and it's this one:
On the evening of that first day of the week, when the disciples were together, with the doors locked for fear of the Jewish leaders, Jesus came and stood among them and said, "Peace be with you!" (John 20:19)
As the disciples are hiding in that upper room, not only does Jesus not knock but He makes His way to them through an unopened, locked door. He sought no permissions, rang no bells. He just appeared, and why? Because He knew they needed Him and His peace, and no door was going to get in the way of that. God proactively responding to the needs of His people is a theme echoed in the homily we heard today on the story of the Prodigal Son. The younger son, having wasted his half of the family fortune and finding himself hungry and depleted, decides to head home for some chance at taking on a role as his father's hired hand. What he finds instead is his father literally running toward him and celebrating his return with a ring and a robe and a party for him and his friends. It's abundant, over the top, unexpected. As our priest pointed out, the son never really apologizes, never asks for a position, never opens the door, and it appears none of that is necessary anyway. Instead, the father bursts into the path of his son without permission and gives him far more than he could have asked for had he been given the chance. And apologies to you Dads out there, but this is typically a motherly kind of love, this effusive "give-you-what-you need-before-you-know-you-need-it," poured-out kind of response to a beloved child. It's a sandwich made for the kid running out the door, a pot of sauce on the stove, a covered plate in the fridge. It's a special treat in the lunchbox, an encouraging text just when it's needed, an ironed shirt for the presentation, right-sized shoes for the recital, a care package at college, an impromptu gift "just because." It's unasked-for, unsolicited, grace. Jesus is knocking and we should open the door, to be sure. There's a lot of good that can come from our willing response. We can sit and dine with God and He can direct our steps as we walk together. It's amazing grace. But I take a great deal of comfort in knowing it doesn't all depend on us. In our stubbornness, our blindness, and our weakness, we won't always open the door to God, even though we should. We won't always say the right things, we won't always seek forgiveness, and we may not even hear the knock on the door. Still, our God is undeterred. There's no door that's a match for the abundant, generous love of God. Not even death could hold Him back from loving us far more than we deserve, and He doesn't want or need anything from us in return. At the end of the day, He just wants us to come on Home.
While he was still a long way off, his father caught sight of him, and was filled with compassion. He ran to his son, embraced him and kissed him. His son said to him, "Father, I have sinned against heaven and against you; I no longer deserve to be called your son." But his father ordered his servants, "Quickly bring the finest robe and put it on him; put a ring on his finger and sandals on his feet. Take the fattened calf and slaughter it. Then let us celebrate with a feast, because this son of mine was dead, and has come to life again; he was lost, and has been found." Then the celebration began. (Luke 15 20b-24)
---
Copyright 2020 Kerry Campbell
About the Author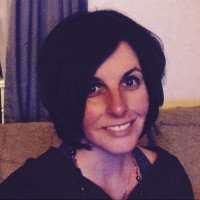 Kerry Campbell is a Catholic-Christian preschool music teacher, church cantor, writer, full-time noticer, and Mom to two college students. She's letting the details of her life inform her wider view in the suburbs of Boston, Massachusetts. She loves connecting with readers, so find her writing at MyLittleEpiphanies.com and please say hello!