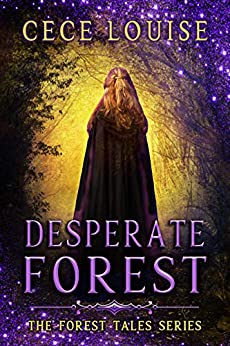 Copyright 2018 Carolyn Astfalk. All rights reserved.[/caption] Welcome to the MONTH YEAR edition of An Open Book, hosted both at My Scribbler's Heart AND Catholicmom.com! An Open Book is all about what my family is reading this month, from the adults down to the little kids. Share what you're reading by linking up your blog post below. Simply write about what you're reading. You can make it personal or, as I do, extend it to the whole family. Your post can be as simple as a few lines about the book or as in-depth as a 700-word review. That's entirely up to you. You can even forego writing all together and record a video or simply post cover photos. No blog? No problem. Please share what you're reading in the comments.
It's sad that shortly after my husband received Pocket Guide to Adoration by Fr. Josh Johnson, Adoration was indefinitely suspended in our parish due to the global pandemic. Even so, he's made use of this attractive, leather-bound manual with chapters devoted to Sacred Scriptures, the Rosary, the Catechism, and Lives of the Saints.
I've been listening to Try Softer: A Fresh Approach to Move Us Out of Anxiety, Stress, and Survival Mode—and into a Life of Connection and Joy by Aundi Kolber with a group of women this Lent. I'm falling a bit behind because I have little opportunity to listen to audiobooks now that I have nowhere to drive and there are five other people in the house 24/7. But the author has a lot of valuable things to say to those who have suffered the effects of trauma and have been white-knuckling through life for years, maybe even decades, instead of truly living.
This Lent, my bible study group began an Ascension Press study designed around Jesus: The Way, the Truth, and the Life by Marcellino D'Ambrosio. That too has been canceled due to COVID-19, but I am continuing the study alone when I can spare a few minutes. The book has helped me to grasp the Holy Land geography better than anything I've studied and does a remarkable job of presenting both Jesus' human and divine natures.
Channel of Your Peace by Veronica Smallhorn is an honest look at the lies we tell with our bodies when we live in a way that doesn't honor God's design for marriage, family, and self-sacrificial love. In her debut novel, the author captures the heroine's journey in a genuine, nonjudgmental way, allowing the reader to witness her heartache, suffering, and conversion in a gradual, natural way.
Desperate Forest by Cece Louise is a YA historical novel about a princess on the run, kingdoms in jeopardy, a menacing forest, and a bit of mystery. Add the uncertainty of whom our refugee Princess Roselynn can trust and a little romance, and it's a recipe for a fun escape. I will pass this recommendation on to my daughter.
My high school junior recently won a Scholastic Gold Key Award for his science fiction story entitled "Asimov." Appropriately, one of his teachers recommended he read some Isaac Asimov, so he's been reading Foundation, Foundation and Empire, Second Foundation. With the libraries closed, he now has unlimited, free renewals on this science fiction tale about psychohistorians trying to mitigate a 30,000-year dark age.
In sixth grade, my daughter is reading The Thief Lord by Cornelia Funke with her class. A gang of orphans on the streets of Venice steal from the wealthy, and a pair of runaway brothers find their home with them.
The Secret Garden by Frances Hodgson Burnett is also being shared by the girls here. I've somehow never read this children's classic in which a girl discovers the hidden garden of her widowed guardian's deceased wife. Based on A Little Princess, by the same author, I'd give this a try.
My younger daughter recently received Belt of Truth by Theresa Linden as a sort of First Reconciliation gift. This charming knight-in-training story includes a lesson about honesty for chapter-book readers. It includes great illustrations by the multi-talented author too.
This girl of mine loves everything dogs, and she also picked up The Berenstain Bears Epic Dog Show by Stan, Jan, and Mike Berenstain. It sounds like Bear Country bully Too-Tall is faced with juvenile detention or some community service. Which will he choose?
My youngest loved Arnie, the Doughnut by Laurie Keller. Unfortunately, this story left him asking me for doughnuts. I'm baking our bread now, but I've not yet ventured into doughnut territory. You need a fryer for that, don't you? Anyway, he read this tale of a doughnut who doesn't know he's meant to be eaten on Storyline Online. Want more details on An Open Book? You can also sign up for An Open Book reminder email, which goes out one week before the link-up.
Check out the archives of An Open Book!
---
Copyright 2020 Carolyn Astfalk This article contains Amazon affiliate links; your purchases through these links benefit the author.
About the Author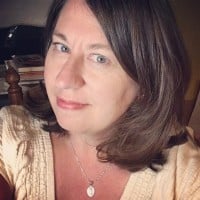 Carolyn Astfalk is a wife, mother of four young children, and a writer. Her contemporary Catholic romances are available at Amazon.com. She is a member of the Catholic Writers Guild, a Catholic Teen Books author, and blogs at My Scribbler's Heart. Visit CarolynAstfalk.com.