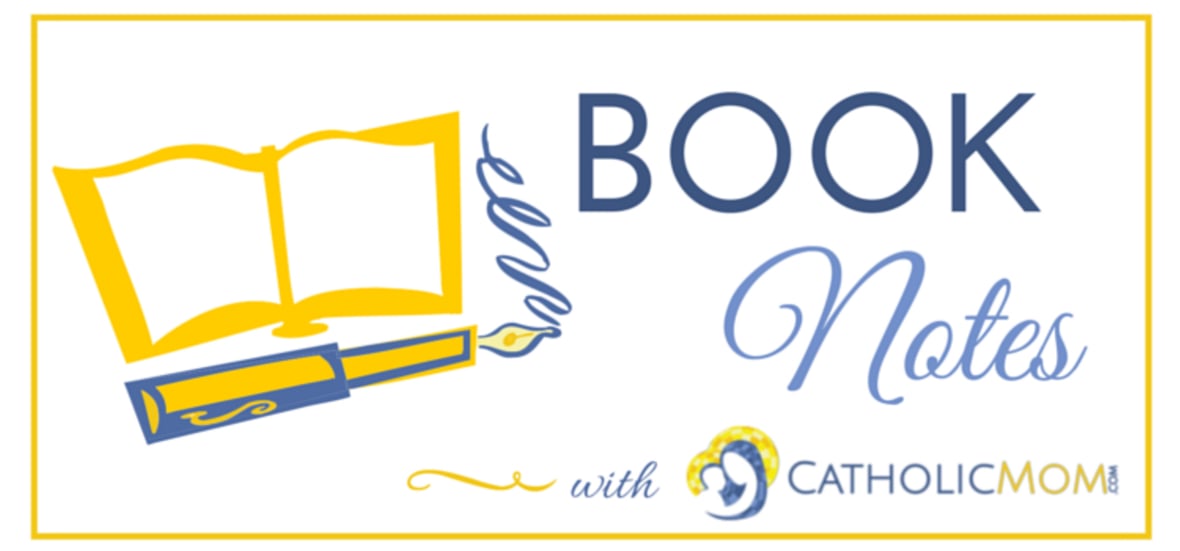 Sometimes a book comes along at just the right time — as if God had placed a prescription for you that was contained in its medicinal pages.
Seeking Peace: A Spiritual Journey from Worry to Trust seemed to be just what the Divine Doctor ordered for me. The COVID-19 pandemic had just hit, and I had accumulated a monstrous pile of worries, from the health of family members to personal safety concerns to the challenges of meeting the needs of friends and colleagues from an appropriate social distance.
At times, I felt the fear would wash away my peace for the foreseeable future. How could I possibly cope, when many of my comforts — most notably Holy Communion, Mass, and the Sacrament of Reconciliation — were no longer available? I had been assured by my bishop that Jesus was still in our boat, but the waters of anxiety were rising fast and furiously, and I felt as if my stockpile of grace was in short supply.
Author and CatholicMom contributor Allison Gingras has known the pain of seemingly endless worries — and lived to tell about it. Seeking Peace is one of a series of guided reflections known as the Stay Connected Journals for Catholic Women, published by Our Sunday Visitor.
I would imagine many Catholic mothers can identify with Gingras' assessment of what it is like to be an Olympic worrier:
"My lifelong struggle with anxiety complicates my ability to trust. Trusting the people around me has never come easy; throw into the mix that faith is based primarily on the unseesn, and the struggle gets even more real.
"In addition to my trust issues, I am also a world-class worrier. Worst-case scenarios are my specialty. While I realize my fears rarely rely on fact or even logic, I still tend to assume that every situation will come to a horrible, tragic conclusion."
While my timing is often off, God's timing is perfect — and Seeking Peace demonstrates that. Indeed, it seems that this work was carefully crafted for times of tribulation such as these. Gingras offers a series of ways an individual can build trust in the Almighty, with chapters ranging from "Life Experiences" to "Devotions" to "Wisdom and Surrender."
[tweet "This #StayConnected journal by @reconciledtoyou excels at offering prayer prompts that can help the reader get to the root of her worries. By @mariaevitale"]
The journal excels at offering prayer prompts that can help the reader get to the root of her worries. In one, she encourages the reader to reflect back on childhood and recall any especially dramatic occurrences. Gingras then leads the journal-keeper into an exploration of how those events might be contributing to one's current pattern of worry.
The book is not meant to be a replacement for professional counseling and medical attention for those suffering from chronic worry. But I found it exceptionally helpful in delivering me from the daily dilemmas that the COVID-19 crisis has intensified.
Indeed, I drew a great deal of inspiration from the following reflection:
When faced with situations that scare you, what is your immediate reaction? Are you able to push through your fears and accomplish what needs to be done? What helps you be brave—desperation, faith, or a bit of both?
I assume many mothers are struggling to come to grips with their faith in the wake of the coronavirus. Additional stressors — from non-stop child care to joblessness to delicate family dynamics — abound. The crosses can seem overwhelming at times — even though God is with us even in the midst of our greatest challenges.
If you feel yourself at a loss — especially given stressful personal circumstances — consider Seeking Peace. It's the type of journal that may just lead you from trauma to triumph.
---
Copyright 2020 Maria V. Gallagher
About the Author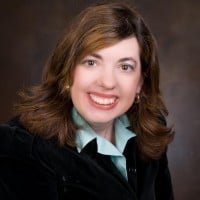 Maria V. Gallagher spends her days advocating for women, children, and families. She is the mother of a beautiful ballerina and a member of the worldwide Cursillo movement. In her spare time, Maria likes to blog, walk, sing, dance, and fill the room with laughter. Read her work at MariaVGallagher.com.