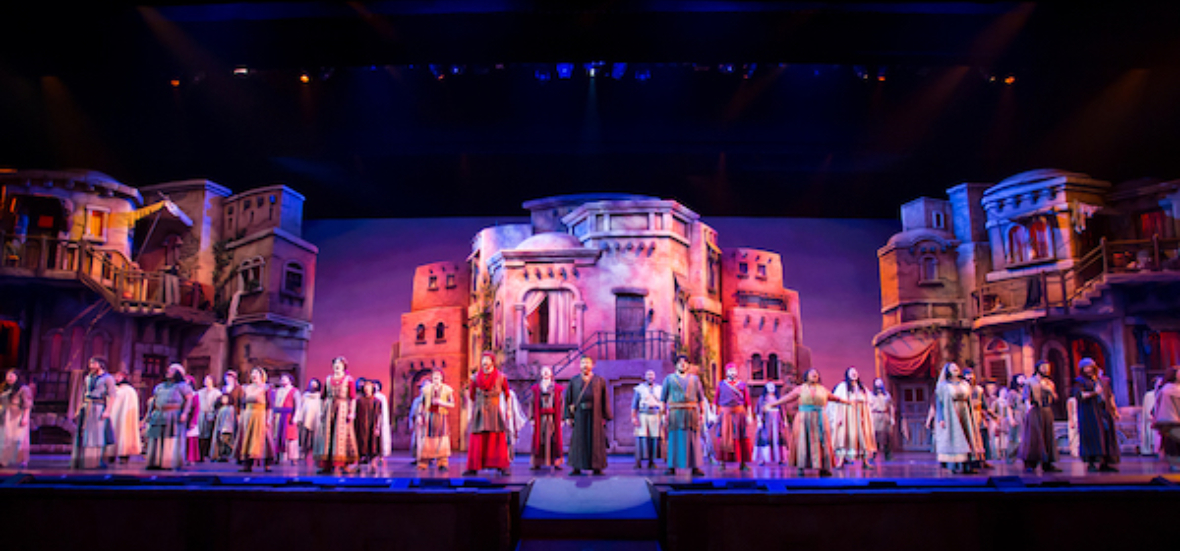 [caption id="attachment_171585" align="aligncenter" width="1180"]
JESUS at Sight & Sound Theatres in Lancaster, PA. Image courtesy of Sight & Sound Theatres. All rights reserved. Used with permission.[/caption]
Bring the whole family together to watch the TV broadcast of Sight & Sound Theatres' stage production, JESUS, on Wednesday, May 13, or purchase the DVD or digital download, releasing May 15.
Last summer I had the opportunity not only to watch the production live on stage, but to enjoy a backstage tour at Sight & Sound in Lancaster, Pennsylvania.
All three of my children have been involved in theatre over the years (one as an actor and two as stage crew and stage manager), so I've spent a good bit of time in school and community theatres. The backstage tour, in advance of the show, demonstrated the amazing teamwork by so many people involved in making a theatrical production happen. Our tour guide proudly emphasized the creativity, precision, dedication, and talent exhibited not only by cast members, but the directorial staff, costumers, set designers, and so many others. I was fascinated by many of the details involved in the production of JESUS. Here are just a few highlights of the backstage tour.
[gallery columns="1" size="full" gss="1" link="none" ids="171586,171587,171588,171589,171590,171591,171592" orderby="rand"]
And then I was spellbound by the performance.
We received programs, but there was one major difference between these programs and those you receive at school, community, or Broadway productions. The actors were not named. And instead of a curtain call at the end of the show, audience members were invited to speak with members of the prayer team. This performance is clearly an apostolate, and is not about the fame or glory of any individual cast member.
Not everyone lives close enough to Sight & Sound Theatres to make the trip (or, more appropriately, pilgrimage) there. But now you can watch the performance of JESUS on TV, DVD, or digital download. I encourage you to gather the family together for a watch party and enjoy the production of JESUS, which is appropriate for viewers of all ages.
From the press release:
An estimated three million people watched the first-ever TV broadcast of a Sight & Sound Theatres stage production on Easter weekend as JESUS debuted on TBN. Viewership included both traditional broadcast and digital streaming. Demand has prompted an encore broadcast on TBN on May 13, leading up to the wide release of JESUS on DVD and digital download on May 15.

"We're thrilled to share this special encore television broadcast of JESUS on TBN," said Sight & Sound Chief Creative Officer Josh Enck. "You may not be able to attend a theatrical event or worship services just yet, but audiences can still witness the greatest rescue story ever told as it comes to life on screen."
[caption id="attachment_163797" align="aligncenter" width="1250"]
Sight & Sound Theatres invites you to experience the greatest rescue story of all time! This action-packed musical stage adventure takes you on a miraculous journey alongside the most famous person to ever walk the earth and the everyday people whose lives he changed forever. Image courtesy of Sight & Sound Theatres. All rights reserved. Used with permission.[/caption]
Watch JESUS Wednesday, May 13: 9 pm ET/6 pm PT exclusively on the TBN channel or watch live online through the TBN website/app. Visit JesusEvent.com for more information. JESUS on DVD and digital download will be available to purchase from Sight & Sound at Sight-Sound.com, or from major platforms such as AppleTV and Amazon.
[tweet "Plan a family watch party for Sight and Sound Theatres' JESUS May 13"]
---
Copyright 2020 Barb Szyszkiewicz
This article contains Amazon affiliate links; your purchases through these links benefit the author.
About the Author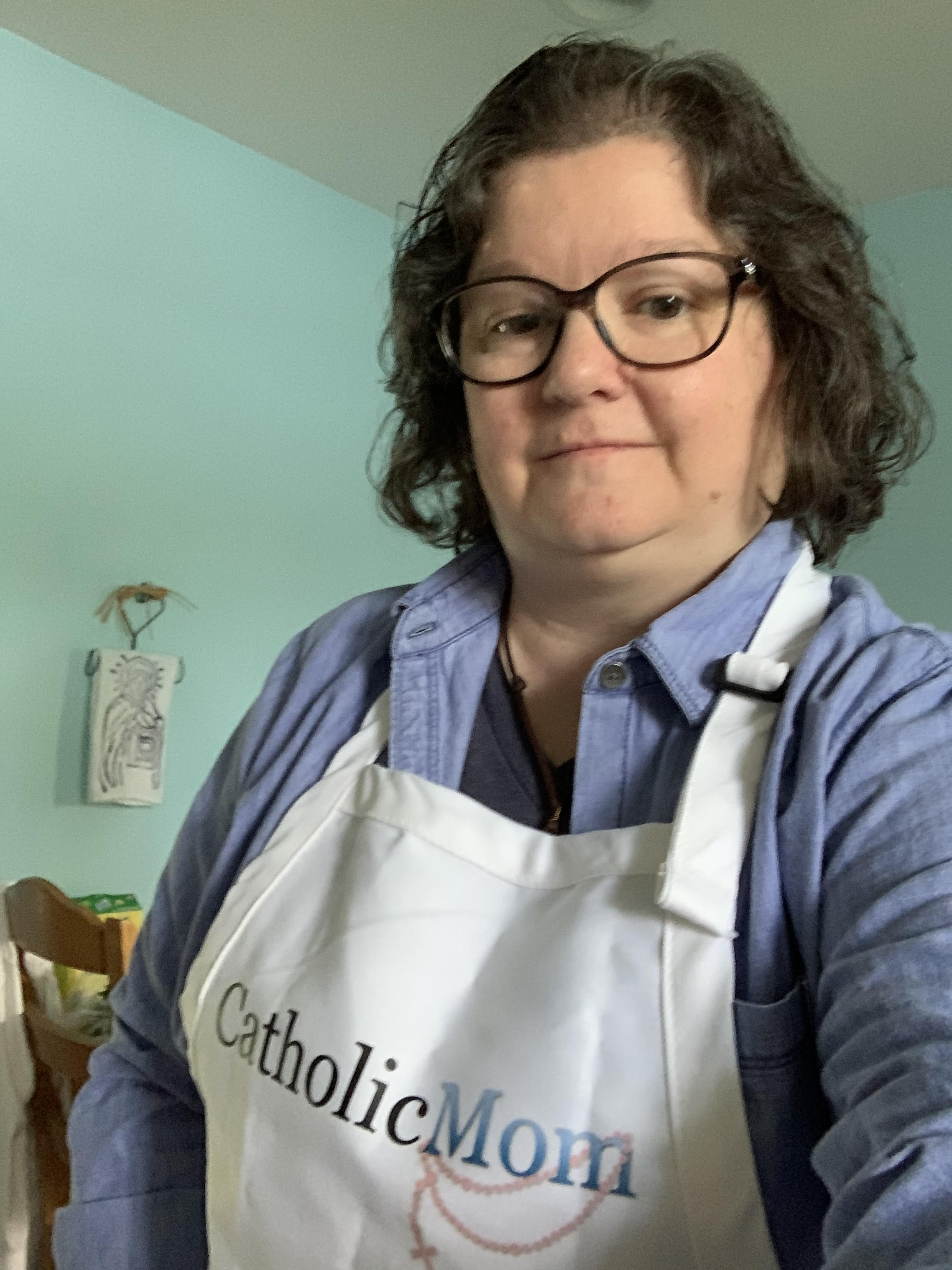 Barb Szyszkiewicz is a wife, mom of 3 young adults, and a Secular Franciscan. She is editor at CatholicMom.com. Barb enjoys writing, cooking, and reading, and is a music minister at her parish and an avid Notre Dame football and basketball fan. Find her blog at FranciscanMom and her family's favorite recipes with nutrition information for diabetics at Cook and Count.