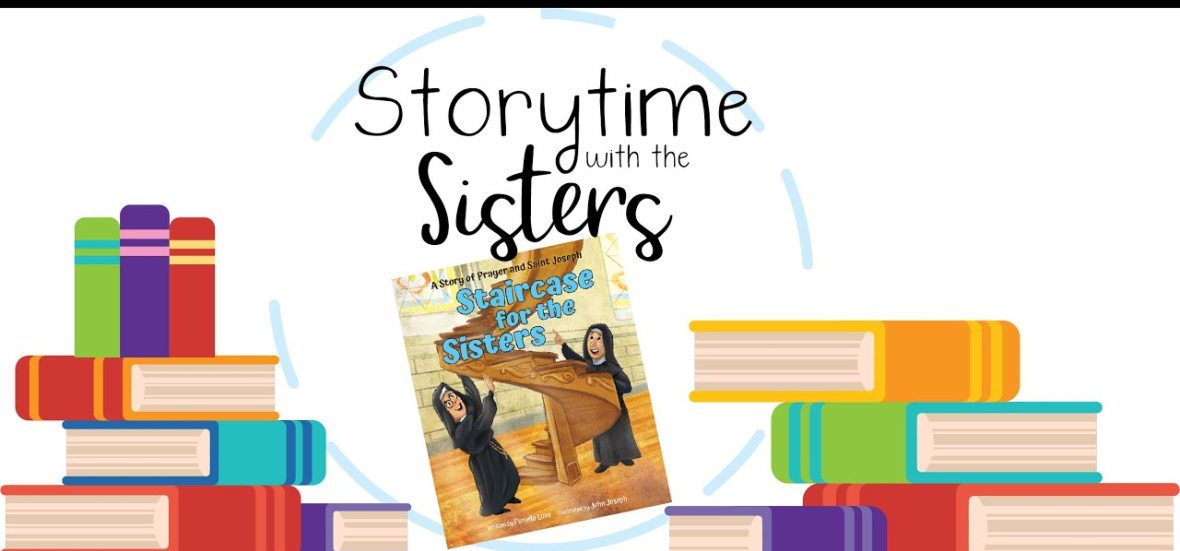 [caption id="attachment_171608" align="aligncenter" width="1180"]
Image: Pauline Books & Media. All rights reserved.[/caption]
In the first few weeks of social-distancing, as schools were moving to e-learning and kids' activities and groups were suspended, something sort of cool happened. Suddenly individuals and organizations everywhere were getting creative to find ways to help parents teach their kids, help kids engage with the world even when they are stuck at home, and to help people connect.
My own kids became obsessed with online storytimes, and their very favorite has been Storytime with the Sisters with the Daughters of St. Paul. The "media nuns" as they're lovingly called have created a series of YouTube videos that feature some of their sisters reading children's saint books. Some stories are super short and geared more toward a younger audience, some are a little longer and feature a book that an elementary student would be interested in. (My daughters love Staircase for the Sisters and request it often.)
With all of the storytimes available for them to watch, I was really surprised that these quickly became their favorites. I thought for sure that astronauts reading from the international space station would win. But their most frequent request is for the sisters. (And how can I say no to that?!)
[tweet "Storytime with the Sisters videos help kids feel the sisters' love for Jesus and for the children. @PaulineKids #medianun"]
What I love most about these videos is that my kids really feel the sisters' love -- for Jesus and for them, the children. The stories themselves are enjoyable and interesting, but my daughters really love getting to see and hear from a religious sister. They don't have a lot of regular interaction with sisters and the videos have sparked their interest in religious life -- their communities, their habits, what kind of work they do, why some are called to this vocation.
I didn't expect that a series of YouTube videos would get the vocation conversation started in our house, but I'm grateful they did! If you are looking for something new to share with your kids or grandkids, the Swaim children highly recommend Storytime with the Sisters. And if you love them, we hope you'll share them, too!
---
Copyright 2020 Megan Swaim
About the Author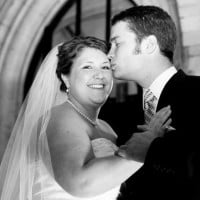 Megan Swaim is an Indiana girl on an east coast adventure. A former high school youth minister, she now gets to minister full-time to her three young daughters and her husband Josh. Megan spends her days homeschooling at the kitchen table, drinking iced coffee, and exploring coastal Virginia.