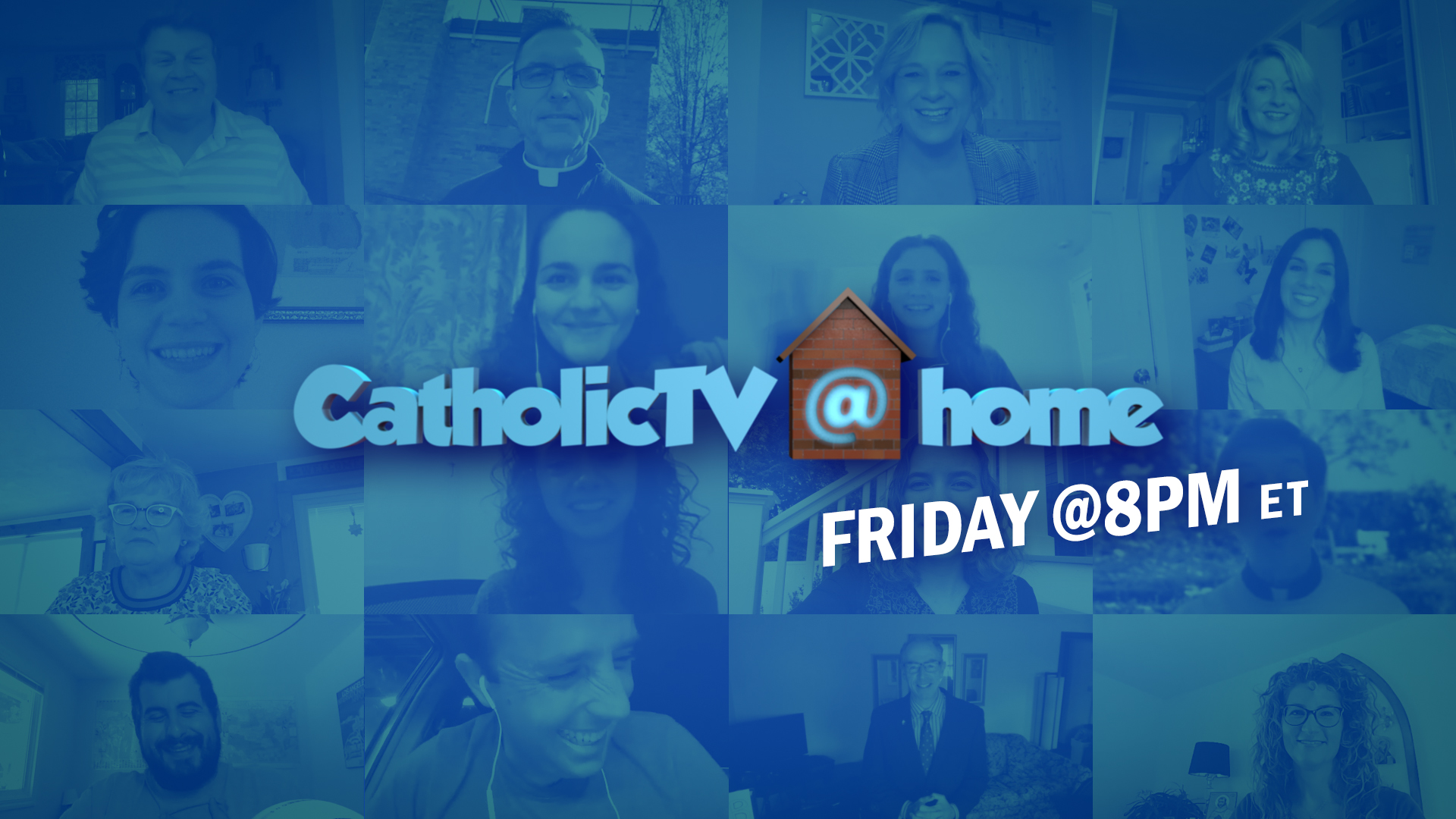 [caption id="attachment_171707" align="aligncenter" width="1920"]
Copyright 2020 CatholicTV.org. All rights reserved. Used with permission.[/caption]
On Friday, May 15 at 8 PM Eastern, CatholicTV is bringing you a special event: one that has never happened in CatholicTV history!
Tune in for the broadcast of CatholicTV@Home, "a 1-hour special featuring your favorite CatholicTV and Grexly personalities, such as the ladies of The Gist, Tommy and Steve of Repent & Submit, Olivia Colombo, Father Dan O'Connell, and Sonja Corbitt, among many others!"
CatholicMom.com's own Danielle Bean, one of the hosts of The Gist, will participate in this program, which is a fundraiser for the network, which has seen unprecedented growth in viewership during the COVID-19 pandemic. Funds raised through this program will help defray technology costs associated with the increase in livestream audiences.
If you can't tune in on Friday, the program will be rebroadcast Saturday at 11 AM and 10 PM Eastern.
You can watch CatholicTV live online, on cable TV in some areas, on its free Roku channel, on AppleTV, among other sources. Find out how at CatholicTV.org.
[tweet "CatholicTV personalities broadcast from their homes to raise money for the @CatholicTV livestream, which has become overtaxed during the COVID-19 pandemic."]
Please text GIVE to 844-912-1358 or visit CatholicTV.org/Donate.
---
Copyright 2020 Barb Szyszkiewicz, OFS
About the Author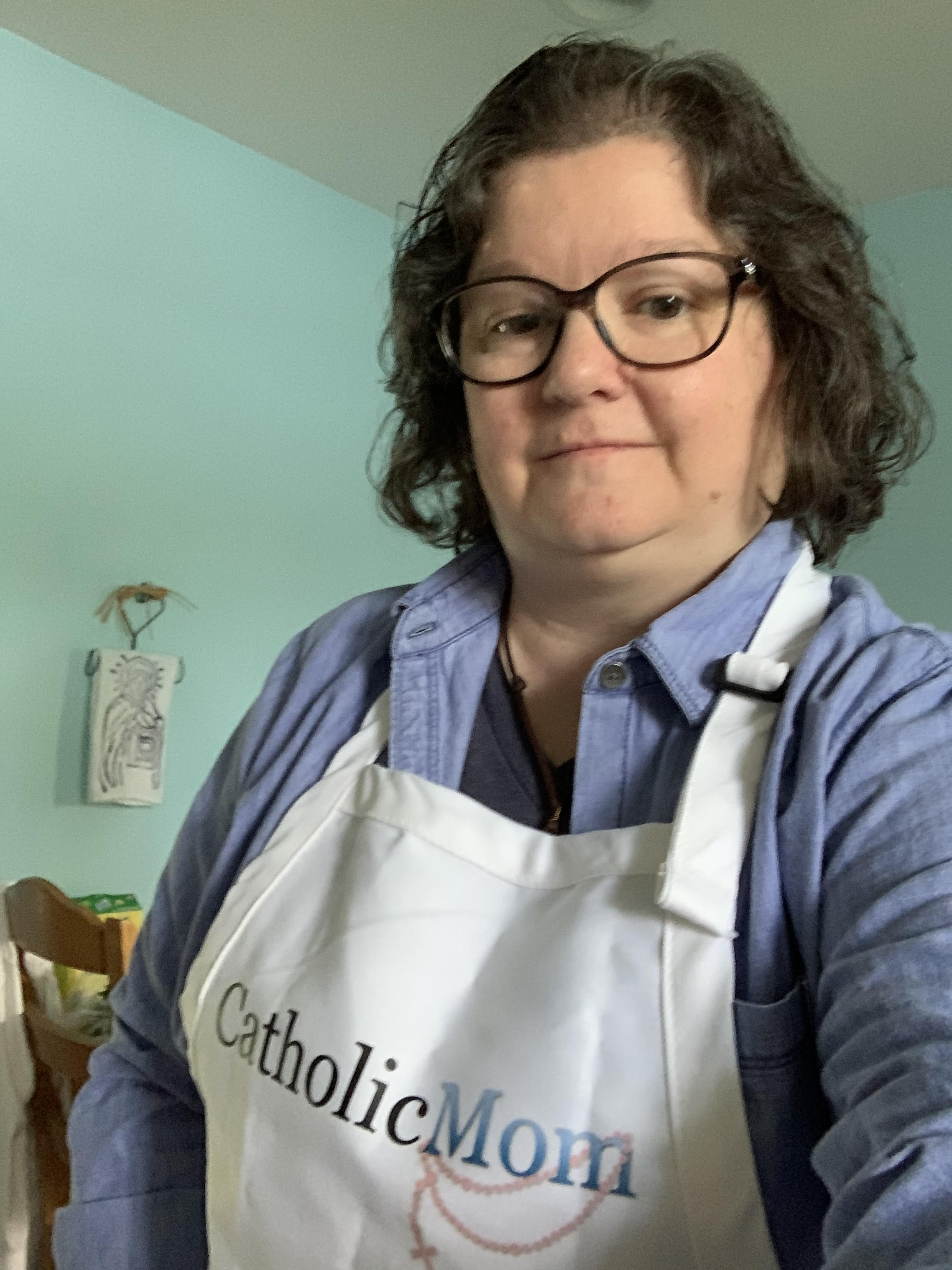 Barb Szyszkiewicz is a wife, mom of 3 young adults, and a Secular Franciscan. She is editor at CatholicMom.com. Barb enjoys writing, cooking, and reading, and is a music minister at her parish and an avid Notre Dame football and basketball fan. Find her blog at FranciscanMom and her family's favorite recipes with nutrition information for diabetics at Cook and Count. Her booklet, The Handy Little Guide to Prayer, is coming in May 2021 from Our Sunday Visitor.