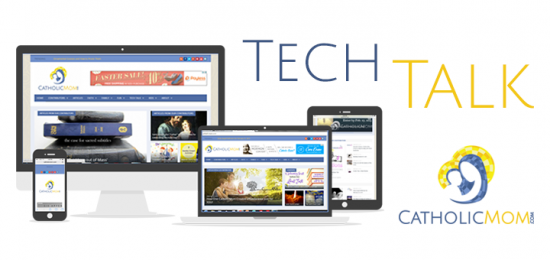 I'm not usually much of a TV-watcher, except on Saturdays during college football season (Go Irish!) But sometimes it's nice to have a show to watch while I'm doing things like folding a mountain of laundry, ironing my husband's dress shirts, clipping and sorting coupons, or peeling and chopping and slicing and dicing in the kitchen.
I don't do soap operas or reality TV, and I find that most of the cooking shows don't talk much about cooking anymore. So I've started watching CatholicTV. Unfortunately, CatholicTV is not available through any cable or satellite-TV provider in my area. Fortunately, I don't need cable or satellite to watch it. I can use my computer, tablet or smartphone to watch CatholicTV. Everything streams online free--at the time I want to watch it.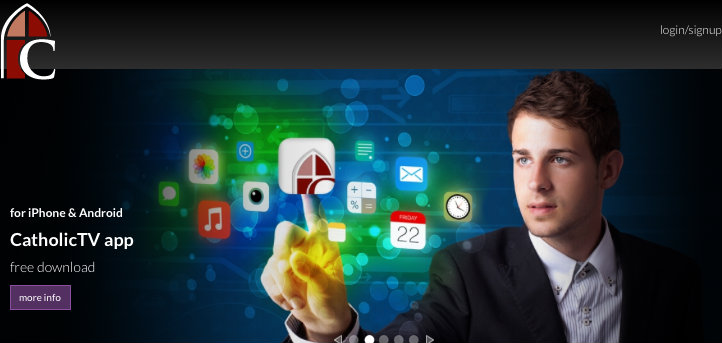 CatholicTV is great for moms who'd like to get to daily Mass but whose schedules (or children's schedules) don't permit it. You can watch Mass live at 9:30 Eastern or "on demand" anytime after that. Home with a sick child on a Sunday? You can view Mass from the Basilica of the Sacred Heart at the University of Notre Dame (Go Irish!) or the Basilica of the National Shrine of the Immaculate Conception.
Got teenagers? I'll brag here about a very local contribution to CatholicTV: my own diocese's program by and for teenagers, called RealFaith TV. There are also shows for young children, programs in Spanish, and even the Chaplet of Divine Mercy. Mini-programs feature Lisa Hendey, Danielle Bean introducing ideas from their newest books. Of particular interest to moms are The Gist and House+Home, and don't miss the Blink program that samples a little bit of everything so you can find the programs you'll like the best!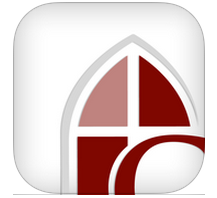 Because I like to take TV with me to various parts of the house to accomplish various household chores, I've found that I can use my tablet to watch TV. And thanks to the CatholicTV app, I can watch my growing list of must-see programs anywhere in the house, or even on my back porch--as far as my Wi-Fi signal will carry.
The FREE app, for iOS and Android, features all the programming than the CatholicTV website offers. It's even easier to find these programs on the app, because the website displays a list of popular programs when you choose "Shows," requiring you to click yet another option ("View all shows") to see the full list. On the app, you get the full list right off the bat.
A note about CatholicTV's program list: it's alphabetized by the first word in the title, even with the title begins with "the," which makes the librarian in me a little crazy. So you'll need to scroll down the list if you want to catch programs like The Rosary.
As of this writing there are 99 different programs you can watch on CatholicTV. Whether you choose to watch on TV, on your computer, or through an app, there's plenty of great programming for Catholics of all ages, and for non-Catholics who'd like to learn more.
Read more of our Tech Talk columns.
Copyright 2015 Barb Szyszkiewicz, OFS
Screenshot taken from the CatholicTV app for iPad.
About the Author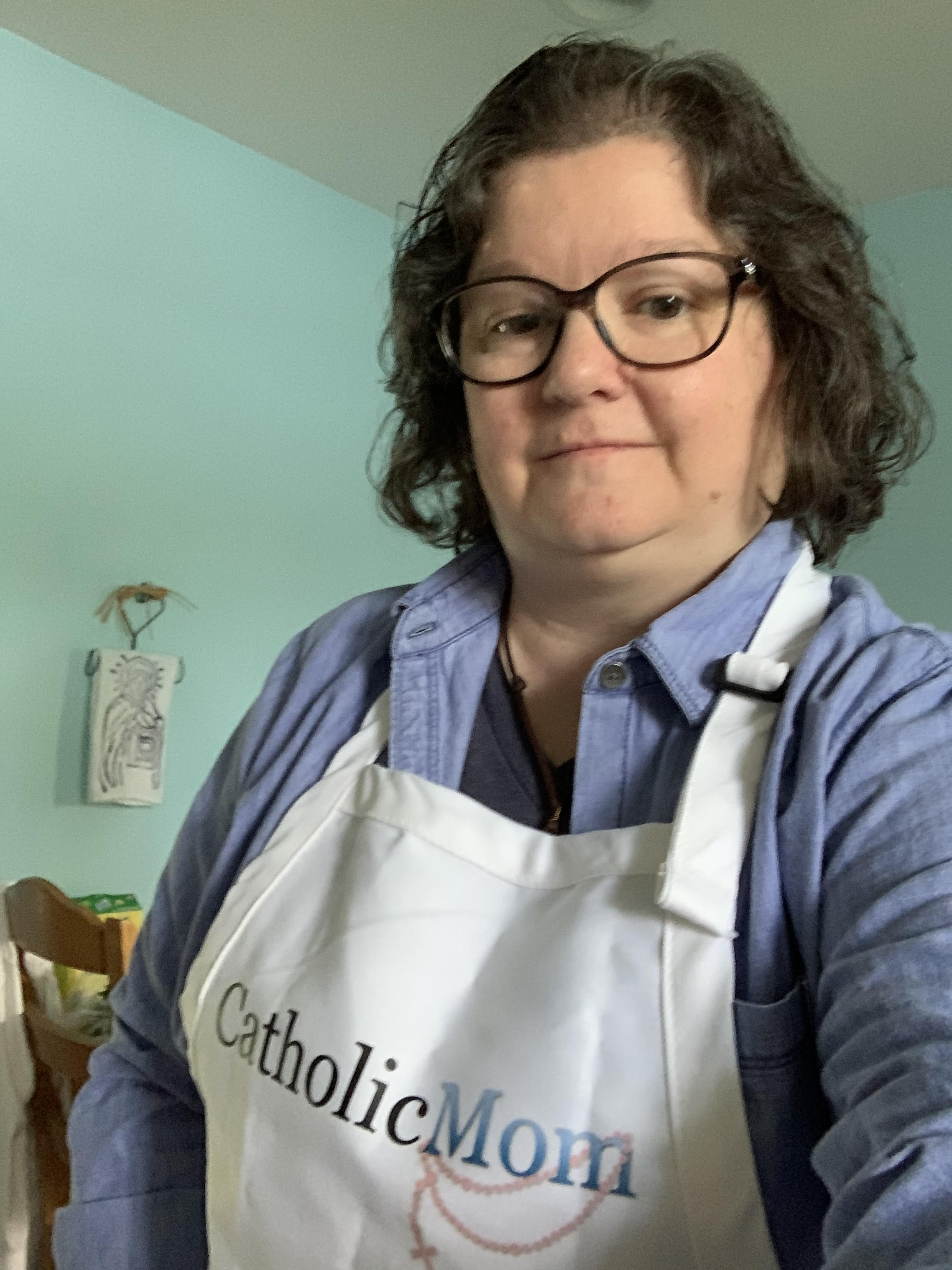 Barb Szyszkiewicz is a wife, mom of 3 young adults, and a Secular Franciscan. She is editor at CatholicMom.com. Barb enjoys writing, cooking, and reading, and is a music minister at her parish and an avid Notre Dame football and basketball fan. Find her blog at FranciscanMom and her family's favorite recipes with nutrition information for diabetics at Cook and Count. Her booklet, The Handy Little Guide to Prayer, is available now from Our Sunday Visitor.