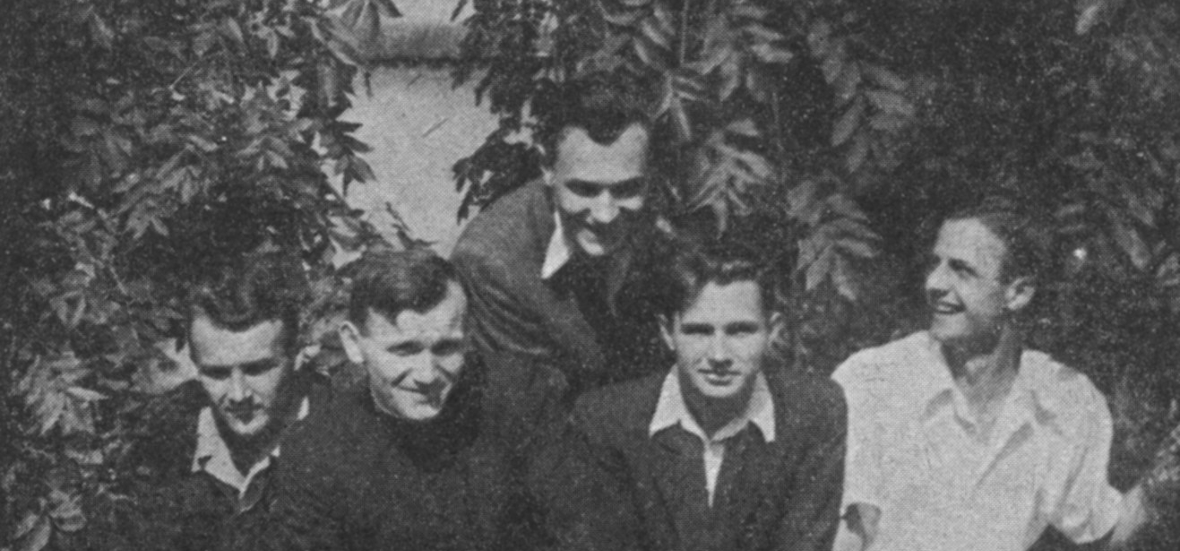 [caption id="attachment_172030" align="aligncenter" width="1180"]
By Jacek FEDOROWICZReferences for this description (or part of this) or for the depiction in the file are not provided. - Scanned from Najchętniej grał na bramce by Mieczysław Maliński, Wydawnictwo Sióstr Loretanek, Warszawa 1985, ISBN 83-85013-09-1, Public Domain, Wikimedia Commons[/caption]
Written in honor of the 100th anniversary of the birth of St. John Paul II (May 18, 2020).
"When the Advocate comes whom I will send you from the Father, the Spirit of truth who proceeds from the Father, he will testify to me." (John 15:26)
Edith Zierer was born to a wealthy and educated Jewish family in Katowice, Poland. In 1939, in advance of the German invasion of Poland, her family fled and moved from place to place. "We hid in the attic of Polish farmers, among the hens," she recalled.
Nazis occupiers murdered her father, mother, and sister. Zierer remained incarcerated alone. She worked in a weapons factory in the labor camp in occupied Poland. "I worked for 12 hours a day. I was lucky that I spoke German well, and the German bosses liked me. Otherwise, I probably would have ended my life," she said. "I worked from the end of 1942 until January 28, 1945. I was by myself, alone in the world, in harsh conditions, in the bitter cold, doing hard labor. I was small, weak, without shoes, with frozen feet."
After her release at the end of January 1945, Zierer lay helpless in an old train station in Poland. "I was thin, eaten up by lice, tired, and exhausted. There wasn't a drop of life in me. I was lying there, apathetic and motionless, all alone in the world, suddenly, in a total surprise, a young man made his way through the crowd at the station and approached me. I looked up and saw this youth in a long black robe standing in front of me, with a bright light in his blue eyes. He turned to me of all the people sitting in the station, and asked 'Why are you sitting here like that?'" she recounted.
"He brought me a sandwich and tea. I was thin, gaunt, tired, and ill. To this day, I remember the first bite. I finished the sandwich, and he told me to stand up because 'We're going,' as he said. I wasn't capable of standing on my skinny legs. I fell onto the floor of the train station platform, and he picked me up and carried me in his arms."
He carried me on his back for about three kilometers until we reached the next station from which a train took us to Krakow. "We were both alone on the railroad track, in the dark ... We arrived together, I on his back, at that next station," she said.
In Krakow, she was taken in by a relative.
In 1951 Zierer immigrated to Israel, where she married, raised a family, and worked as a dental technician. She next met the young man with the light in his eyes at Yad Vashem 55 years later. He was now pope John Paul II, ailing, stooped over and shuffling along with the help of a cane.
When he visited the Yad Vashem Holocaust memorial and museum in 2000, he met with a group of Holocaust survivors, among them Edith Zierer of Haifa. She said to him in Polish: "He who saves the life of even one Jew is likened to one who has saved an entire world," "He put his hand on my shoulder, and I saw the light in his eyes again. I was so moved! I had closed a circle," she told the daily newspaper Maariv.
What an Advocate this young Jewish woman was given through the Holy Spirit, a young man with light in his eyes, a future Pope.
[tweet "A story of a future pope and saint, in honor of the 100th birthday of #StJohnPaulII @FrWilly"]
[caption id="attachment_172031" align="aligncenter" width="1602"]
By Gerd Mosbach - Own work, CC BY-SA 4.0, Wikimedia Commons[/caption]
Each weekday, the homily from Daily Mass at Holy Cross Family Ministries is shared online. Visit Family Rosary: World at Prayer and sign up to receive notifications of each day's homily.
---
Copyright 2020 Fr. Willy Raymond, C.S.C.
About the Author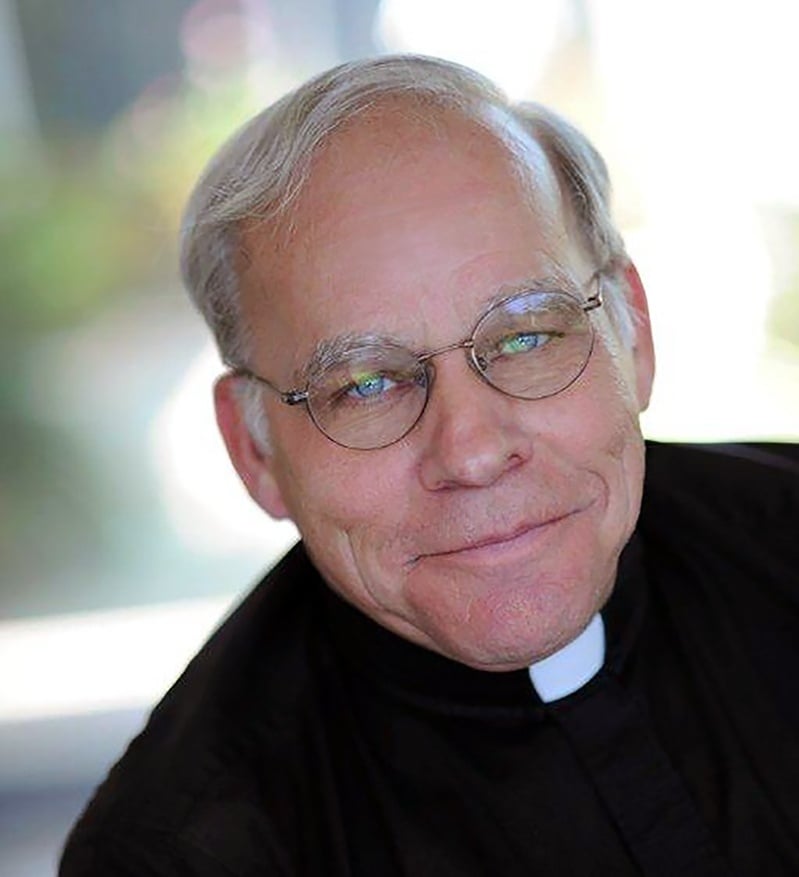 Father Willy Raymond, C.S.C. is President of Holy Cross Family Ministries. He entered Holy Cross Fathers in 1964. He earned a Bachelors in Philosophy from Stonehill College in 1967 and a Masters in Theology from the University of Notre Dame in 1971. In addition to English, Father Willy is conversant in French and Spanish. He's a native of Old Town, Maine and one of 12 children. He remains a diehard fan of the Boston Red Sox, even though he has served as Chaplain for the Los Angeles Dodgers.