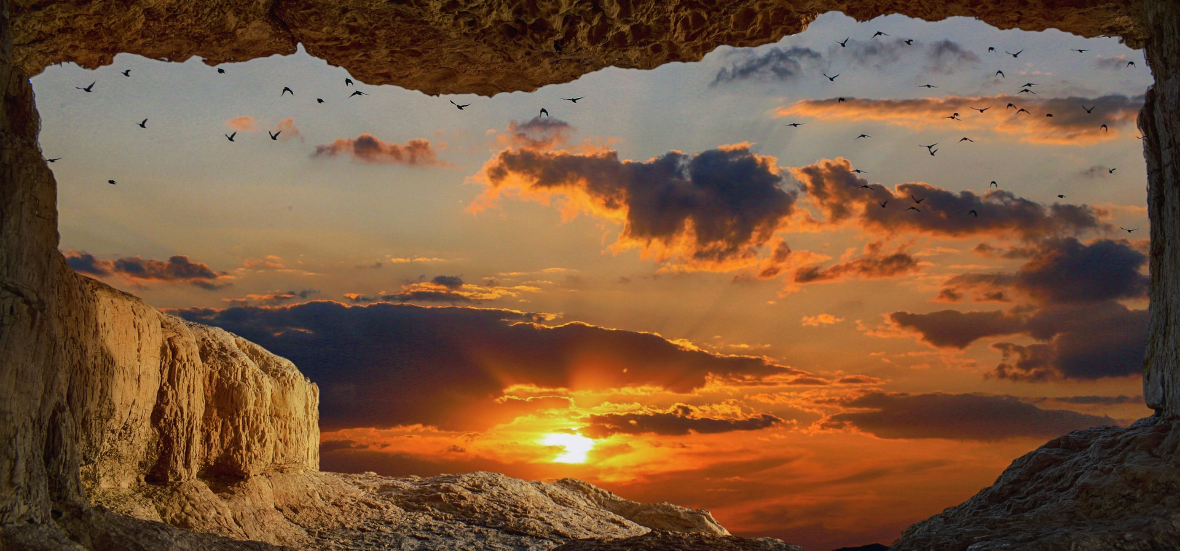 Hillary Ibarra reflects that during times of turmoil, we must be receptive to God's will for our lives as we pray for change.
At this moment in time, we may feel like sheltering with Elijah in a cave on "the mountain of God, Horeb." Or fleeing from God's difficult work with Jonah on a ship to Tarshish (even a whale's belly might sound appealing right now). Or hunkering down with the disciples in a locked upper room, discouraged and confused.
Yet when God met Elijah on that mountain, after the wind, earthquake, and fire had passed in which He was not present, the Lord came as a "light, silent sound," and the Lord told Elijah to "Go back!" -- giving him instructions to anoint a young man, Elisha, to succeed him as God's prophet.
After being thrown into the turbulent sea by his shipmates, Jonah prayed from the dark belly of the great fish who swallowed him. When the Lord delivered him from the consequences of his disobedience, he set out at last for Nineveh to prophesy against their wickedness. Jonah did not anticipate that they would believe his word, fast and mourn, and turn from their evil ways back to God.
What happened for the eleven disciples was the greatest revelation of all. Their crucified Lord appeared to them in that locked room and said, "Peace be with you", showing the marks on His hands and side -- marks of victory over sin and death and, yes, over our corrupted world -- and added, "As the Father sent me, so I send you."
So what can we Christians do in this world at such a time? Where is Christ sending us amid the chaos? It's not easy to know God's will when we are surrounded by division and afraid of stumbling in our efforts to do right.
In my heart I have pondered the events of the past month. I have mourned deeply for people I do not know. I have had conversations with my children about justice, racism, and inequality, and we have prayed together as a family.
And, yes, I have briefly shared my opinion with relatives and friends on social media, but do I understand how hearts should and can be changed? I often pray for myself, "Create in me a clean heart, Oh Lord …"
So I am praying. I am praying the Rosary regularly for our world, for our neighbors, for our leaders, and especially for those souls who lost their lives because of violence and injustice.
I am only praying right now. It can feel like hiding, but my prayers are a groaning in spirit. I do not know how to pray as I should, but "the Spirit itself intercedes with inexpressible groanings," so with deep faith while uniting my heart to God's, I reassert: I am praying!
In the parable of the unjust judge and the widow who importuned the judge to "deliver a just decision for me against my adversary," Jesus taught us about the necessity "to pray always without becoming weary."
In an often cold and unjust world, we continually pray to know God's will and to have the courage to follow it.
As I pray the Our Father six times in the Rosary, requesting "Thy will be done," I understand I'm not asking for it to be done outside of me, despite of me, or by someone else. I am asking for God's will to be done in me, through me, and because of me in love for God and for my neighbor.
Our Catholic families diligently pray for change in our world -- for an end to injustice -- at home and during Mass, so that when we hear that "light, silent sound" amid the chaos, we can respond to Love Himself who helps us bring about the change for which we are praying.
It's not easy to know God's will when we are surrounded by division and afraid of stumbling in our efforts to do right. #catholicmom
---
Copyright 2020 Hillary Ibarra
Image: Pixabay (2019)
About the Author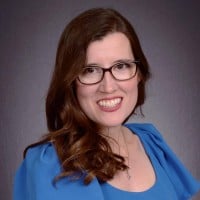 Hillary Ibarra is a happy wife and mother of four. She is the author of The Christmas List, based on the miracle of one childhood Christmas Eve, and is a freelance humor writer and copywriter. Jesus, her family, playing guitar, admiring trees, and baking bring her joy.