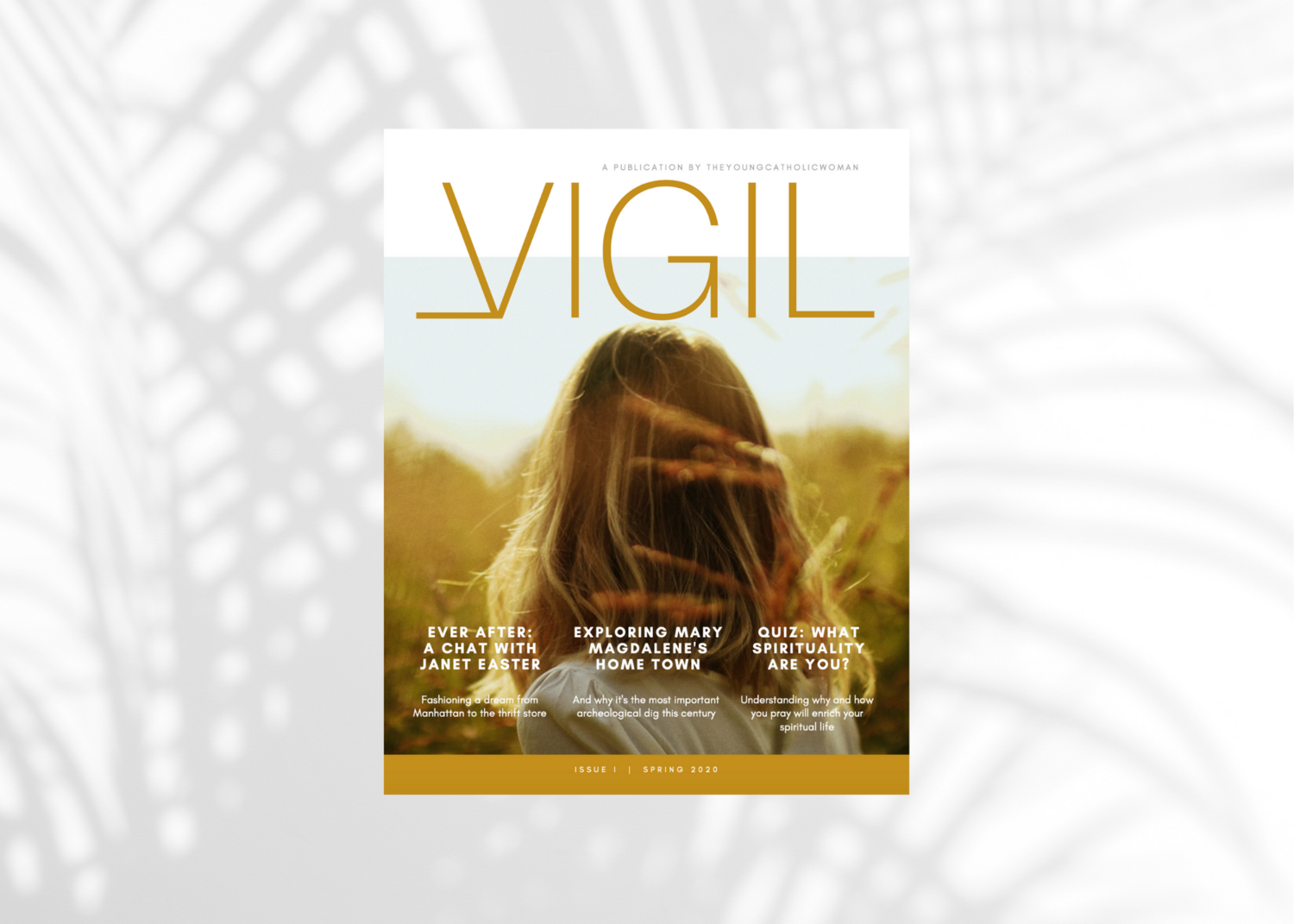 [caption id="attachment_172020" align="aligncenter" width="1500"]
Image courtesy of Vigil magazine.[/caption]
One of my favorite childhood memories was going to the library with my mother and sister. There, we would sit and peruse the many magazines that decorated the shelves. I loved flipping through the pages, studying the articles, and sharing time and space with my busy mother.
My love of magazines has continued through the years. But I often find myself craving content that secular publications just do not provide. Sure, I love seeing the latest beauty and fashion trends. However, I am also yearning for something deeper — something that speaks to the beauty of the soul. That vacuum is now being filled by a lovely biannual magazine called Vigil.
Vigil is designed with young Catholic women in mind. Yet, it can also be enjoyed by the young-at-heart and those women who have not crossed the bridge into the Catholic faith. Beautifully illustrated and adeptly written, Vigil is a feast for the eyes and a banquet for the mind.
Creative Director Carolyn Shields describes the magazine this way:
For most young women, we find ourselves in this state of vigil. Though a universal term, it has a strong Catholic flavor: at a vigil Mass, we are looking forward to what's to come. We are on the edge. At a communal vigil, we might remember and strike a match. But often we are waiting for something not quite here yet. Yet we're not passive. We're awake. Keeping watch.
The magazine is filled with content that is creative, yet down-to-earth. For instance, one article proposes 50 date nights that "you would actually want to do." They include checking out the nearest scenic vista, going on a hike, and visiting an orchard.
Another article profiles a blogger and social media maven, while another piece takes an in-depth look at the platform known as Instagram. As Shields writes, "The conversations around Instagram are quickly evolving, but if we are to thrive in this new Digital Era, it's important to stay ahead of the curve."
The magazine also includes prayer prompts, such as the St. Anthony of Padua prayer, "Be Satisfied with Me." It also includes book recommendations which can provide comfort during these trying times, such as Searching for and Maintaining Peace by Jacques Philippe. I found the selections for prayer and reading full of wisdom and insight.
The spring issue offers an exploration of the home of Mary Magdalene of biblical fame, along with a timely article on discerning God's will. As the writer states, "Therefore, discernment is not a process of decoding God's instructions for our lives, but rather an act of decision-making that privileges the love of God over all else."
For young women, discernment is a huge issue. Questions arise about discerning a vocation, and discerning the call within a vocation. For instance, an individual may discern her life's work, but also must discern the path that God is calling her to within that work. If the love of God is paramount, discernment is a more rewarding process.
[tweet "The love of God is readily apparent throughout the pages of Vigil magazine. By @mariaevitale"]
The love of God is readily apparent throughout the pages of Vigil magazine. It's the type of publication I can see returning to again and again for wisdom and comfort. Young women can read the magazine in short bursts — waiting in a checkout line, car pool line, or while nursing a little one. It will elevate your spirit and stir your soul and may be just the resource you need during these times of uncertainty.
To learn more about Vigil, please visit TheYoungCatholicWoman.com/Vigil.
[caption id="attachment_172022" align="aligncenter" width="1200"]
Image by Artem Kovalev (2016), , CC0/PD[/caption]
---
Copyright 2020 Maria V. Gallagher
About the Author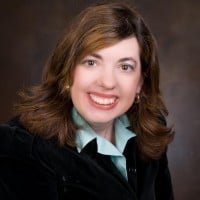 Maria V. Gallagher spends her days advocating for women, children, and families. She is the mother of a beautiful ballerina and a member of the worldwide Cursillo movement. In her spare time, Maria likes to blog, walk, sing, dance, and fill the room with laughter. Read her work at MariaVGallagher.com.