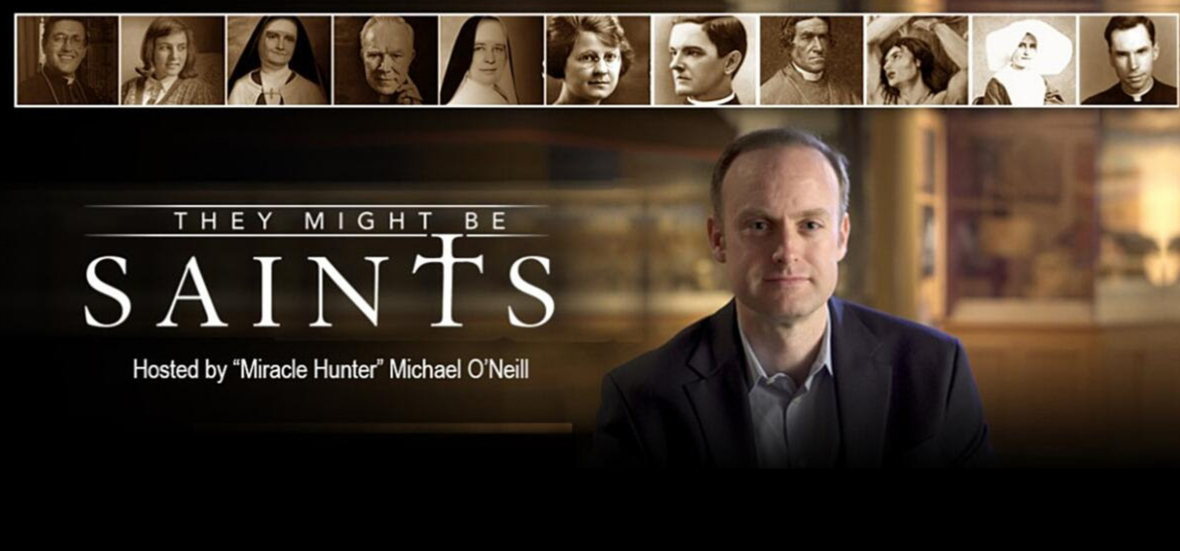 It is a great joy to share good news with you and to request your prayers. The news concerns a television episode about our ministry's founder, Venerable Patrick Peyton, C.S.C., scheduled to air in June, 2020!
The latest episode of the program, "They Might Be Saints," produced and presented by EWTN, features the bold and inspirational story of Father Peyton and will air on June 3 and 4, 2020. Providentially, Father Peyton's anniversary of death is June 3, 1992. See details below.
This popular TV series examines the lives of people on the path to sainthood. In late fall of 2018, program host Michael O'Neill came to The Father Peyton Center in N. Easton, MA, USA, with his film crew to delve deeper into the story of Father Peyton.
I humbly ask your prayers that this program might have a positive impact on viewers around the world. We hope it will inspire families to pray together, and come to know and support Father Peyton's Cause and mission as well.
Please tune in, and invite your family and friends to watch, too.
THEN, watch for the release of Family Theater Productions' inspiring documentary, PRAY: THE STORY OF PATRICK PEYTON, coming October 2020! Go to PrayTheFilm.com to subscribe for updates!
[caption id="attachment_172383" align="aligncenter" width="3000"]
Father Patrick Peyton, CSC, seated next to his favorite depiction of Madonna and Child by Bartolome Esteban Murillo. Courtesy of Holy Cross Family Ministries. All rights reserved.[/caption]
EWTN Presents "They Might be Saints" Featuring Father Patrick Peyton, C.S.C.
Premieres June 3, 2020 at 1:30 pm ET
Encore June 4, 2020 at 11:00 pm ET
"Miracle Hunter" Michael O'Neill examines the lives of men and women of faith on the path to sainthood. From miracle workers to martyrs and ordinary people living extraordinary lives of heroic virtue, this EWTN original series presents those exemplary people who make us wonder if They Might Be Saints someday.
The latest episode features our founder, Father Patrick Peyton, C.S.C. Michael O'Neill explores Father Peyton's miraculous healing from tuberculosis, his remarkable life inspiring millions of families around the world to pray together and his ongoing Cause toward Sainthood.
Tune in and be inspired! Check the EWTN website for more details.
[tweet "Learn about Father Patrick Peyton, C.S.C., on @EWTN program "They Might Be Saints" June 3 and 4"]
"The family that prays together stays together." (Venerable Patrick Peyton)
---
Copyright 2020 Fr. Willy Raymond, C.S.C.
About the Author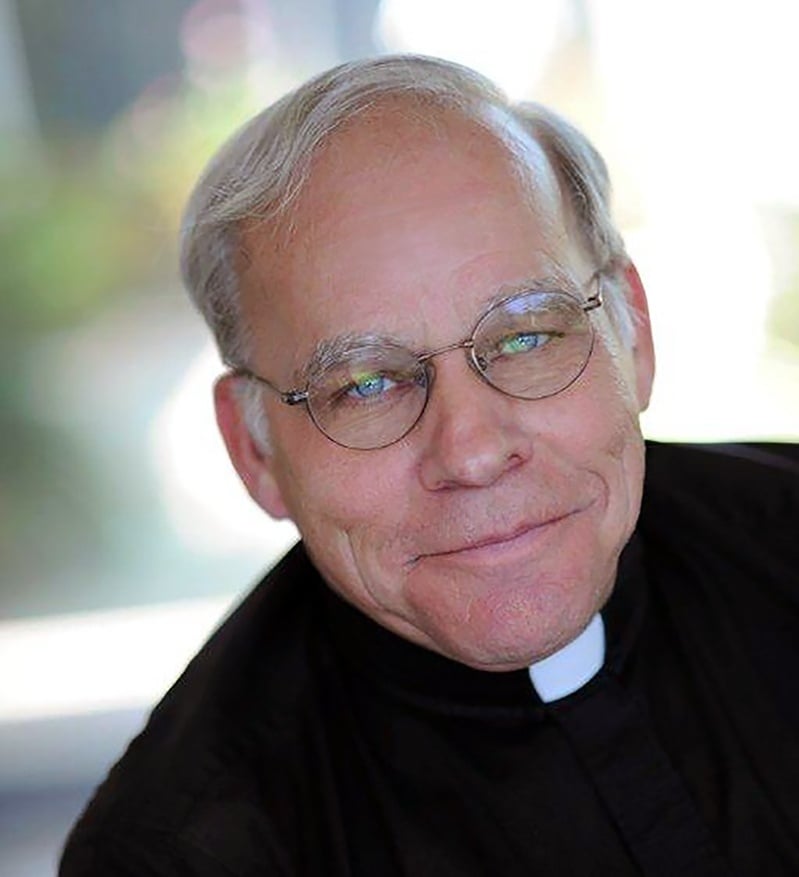 Father Willy Raymond, C.S.C. is President of Holy Cross Family Ministries. He entered Holy Cross Fathers in 1964. He earned a Bachelors in Philosophy from Stonehill College in 1967 and a Masters in Theology from the University of Notre Dame in 1971. In addition to English, Father Willy is conversant in French and Spanish. He's a native of Old Town, Maine and one of 12 children. He remains a diehard fan of the Boston Red Sox, even though he has served as Chaplain for the Los Angeles Dodgers.