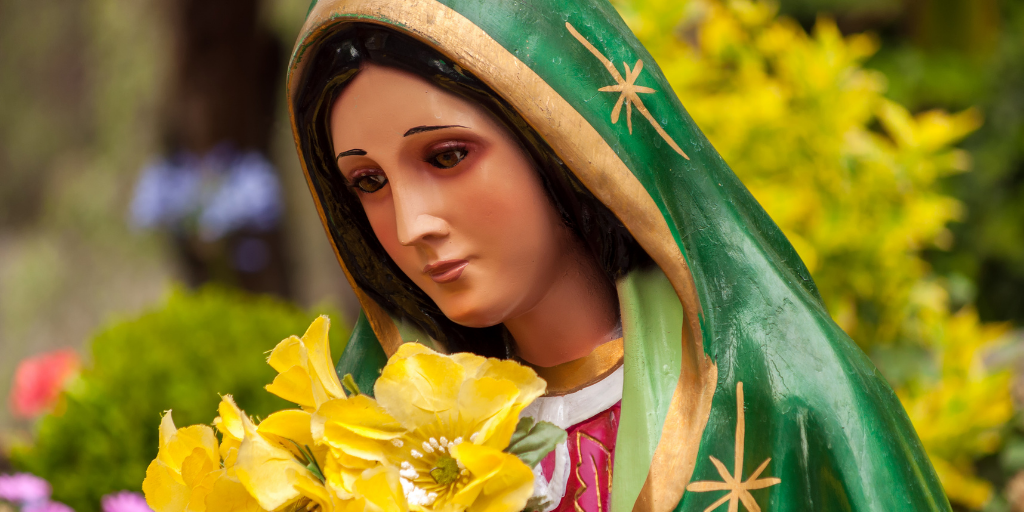 Barb Szyszkiewicz reviews 'How They Love Mary: 28 Life-Changing Stories of Devotion to Our Lady' by Fr. Edward Looney.
---
There are as many ways to show your love for the Blessed Mother as there are depictions of Mary in art. In his new book, How They Love Mary: 28 Life-Changing Stories of Devotion to Our Lady (Sophia Institute Press), Fr. Edward Looney explains how 28 saints and saints-in-progress express their love for the Mother of God.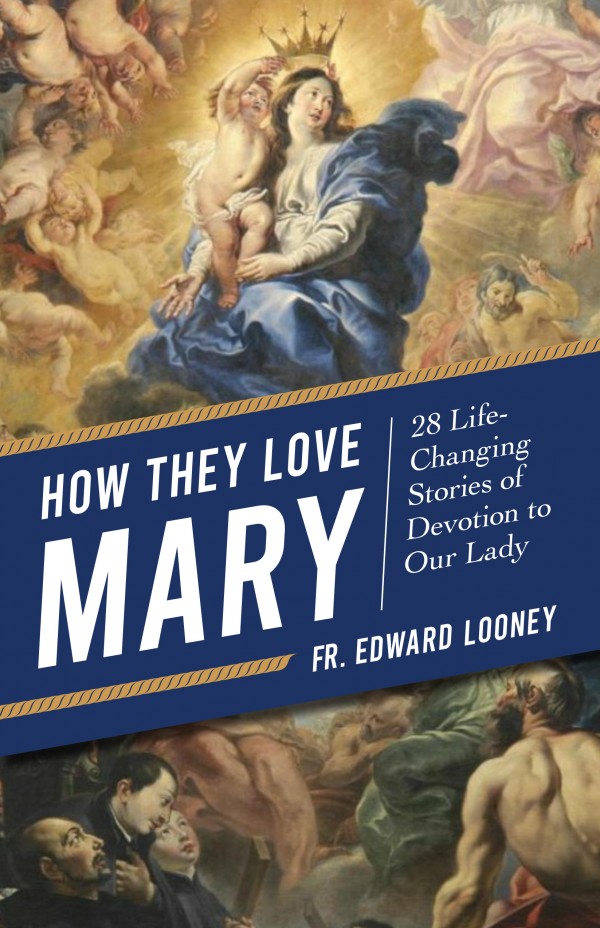 Fr. Looney, host of the How They Love Mary podcast, begins by sharing the story of his own devotion to Mary, which was fostered by his grandmother and later grew into a passion for visiting Marian shrines, reading about Our Lady, and writing devotional books. In the Introduction, he observes, "I always ask Mary to help me love Jesus."
If you would like to learn to love Jesus more, start by reaching out to Mary—after all, no one on earth loved Jesus more than she did! In How They Love Mary, Fr. Looney details concrete ways you (and your family) can do this, and all of these ways are inspired by the 28 holy men and women whose stories he highlights. Well-known saints such as St. Thomas Aquinas, St. Pio of Pietrelcina (Padre Pio), St. Thérèse of Lisieux, and St. Kateri Tekakwitha are featured, along with Venerable Patrick Peyton, Blessed Solanus Casey, Servant of God Chiara Lubich, and Sr. Clare Crockett.
Each chapter concludes with two or more things you can do to deepen your relationship with Our Lady. Here are a few, along with the saint or holy person whose devotion inspires them:
Learn more about Our Lady, Undoer of Knots. Pray a novena asking Mary to untie whatever knots you face in your life. You may even ask her to untie the knots of which you are unaware! (Pope Francis, p. 115)
Whatever request or petition you have, don't be afraid simply to say, "Mary, please pray for this need of mine." (Mother Mary Francis, p. 66)
Make a daily visit to a statue of Our Lady and pray the Memorare. Is there an outdoor statue nearby your home or do you have one in your yard or home? (St. Francis de Sales, p. 152)
When you next attend Mass, ask for her help in remaining attentive throughout. (Bl. Columna Marmion, p. 97)
Chapters in How They Love Mary are brief—only a few pages each—which makes this book an excellent choice for daily spiritual reading. Consider reading a chapter each day during May (Mary's month), and try some of the many saint-inspired suggestions for growing closer to the Blessed Mother—and through her, to Jesus.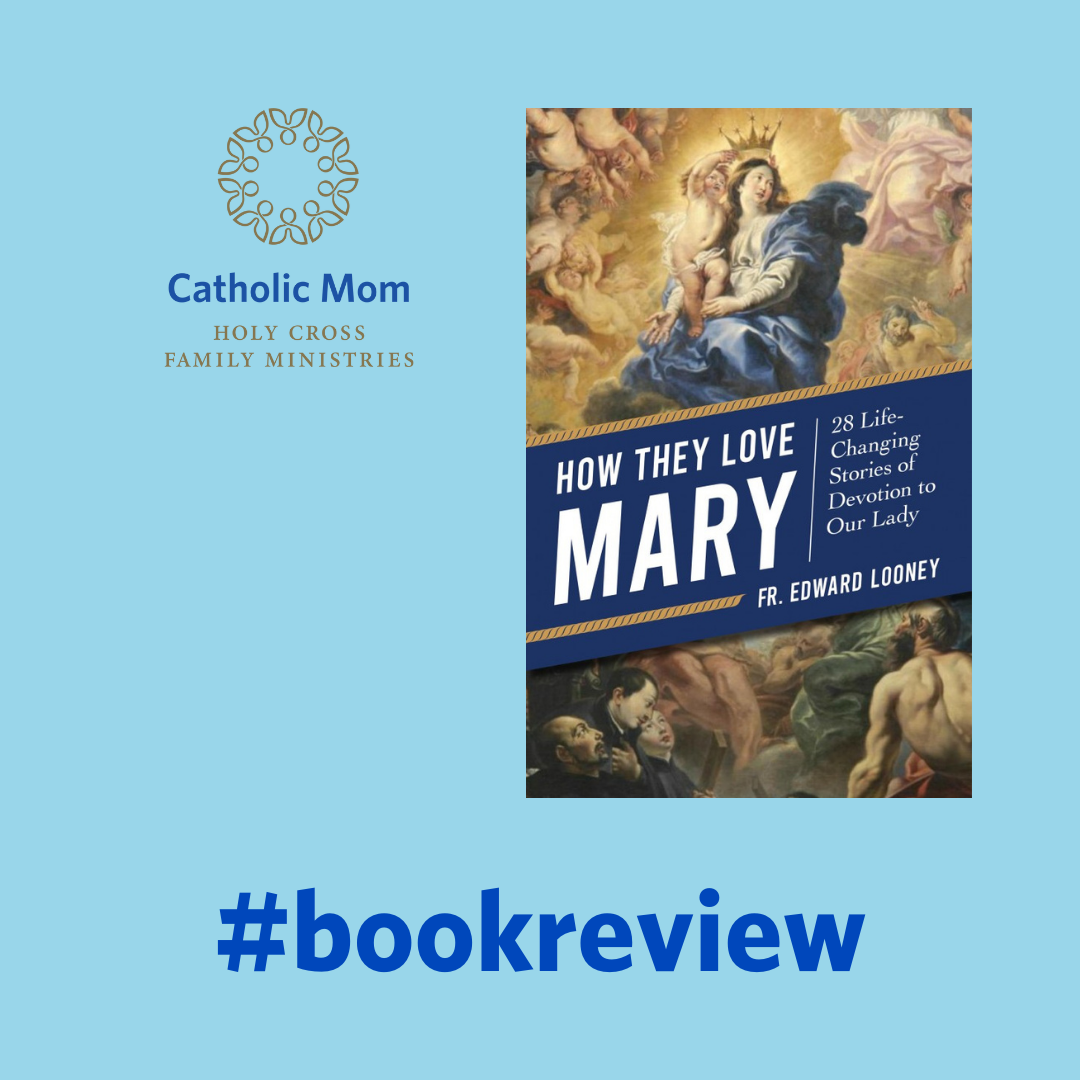 ---
Copyright 2022 Barb Szyszkiewicz
Images: Canva Pro
This article contains Amazon affiliate links, which provide a small compensation to the author of this piece when purchases are made through the links, at no cost to you. Thank you for supporting our Catholic Mom writers in this way.
About the Author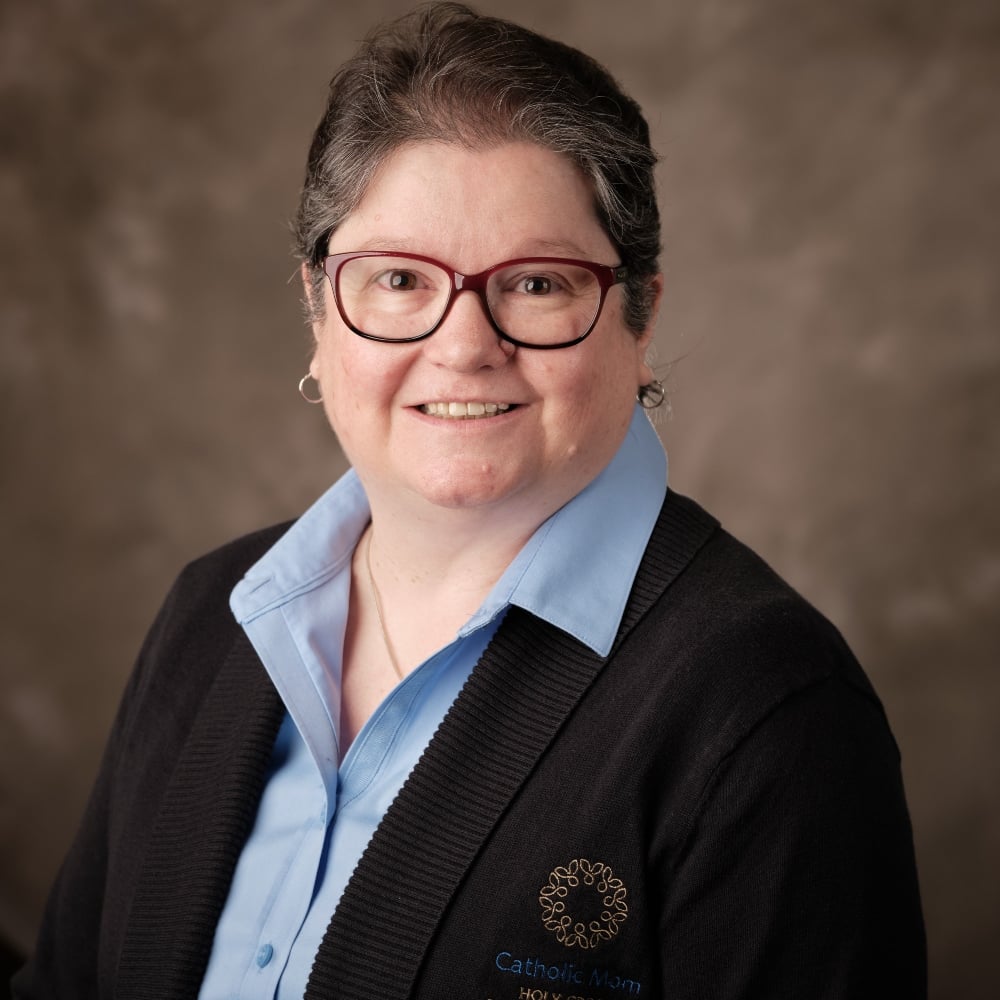 Barb Szyszkiewicz is a wife, mom of 3 young adults, and a Secular Franciscan. She is editor at CatholicMom.com. Barb enjoys writing, cooking, and reading, and is a music minister at her parish and an avid Notre Dame football and basketball fan. Find her blog at FranciscanMom and her family's favorite recipes with nutrition information for diabetics at Cook and Count. Her booklet, The Handy Little Guide to Prayer, is available now from Our Sunday Visitor.