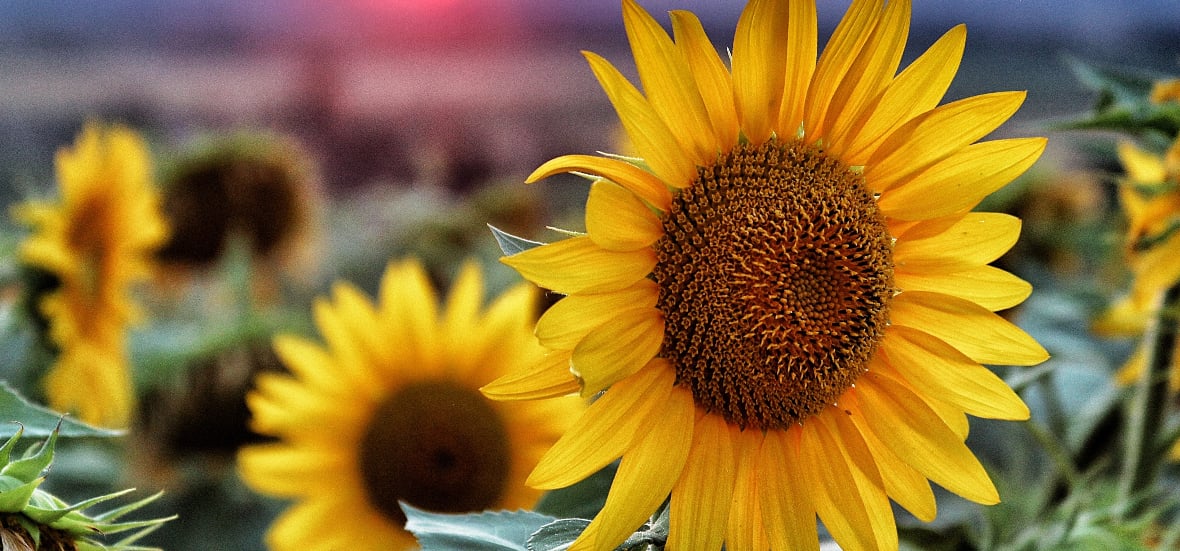 Sarah Damm offers simple ideas for savoring the end of the summer season.
When I turn the calendar to August, I find myself in between two realities.
On one hand, I am in the very heart of the summer season. Everything around me is in full bloom — ripe and sweet, warm and breezy. I desire to stay in perpetual summer, lingering in and savoring every precious moment.
At the same time, all signs point toward change. School starts (whether in person or online) in less than a month, and that means the carefree days of summer are numbered. My to-do list grows longer, as I add tasks like haircuts and supply shopping to my regular undertakings. And my budget stretches to include necessary purchases such as notebooks and new shoes.
But while I may begin jotting down reminders, making lists, and running extra errands, August is also the perfect month for refreshment and restoration, as I continue to be surrounded by the fullness of God's beauty.
So, as I find myself with one foot in summer and the other stepping into fall, I still strive to savor every moment, and I intentionally respond "yes" to each invitation for rest and refreshment.
And I encourage you to do the same, especially as the to-do list grows longer and the inclination to return to routine creeps up.
5 Ways to Rest in God's Goodness This August
Honor Mary.
August is dedicated to the Immaculate Heart of Mary. We celebrate two special Marian feast days: The Solemnity of the Assumption on Aug. 15 and the Feast of the Queenship of Mary on Aug. 22. Here are more ideas to honor Mary:
Attend Mass on the Marian feast days
Pray the Glorious Mysteries of the Rosary, which include these special events in the life of Jesus and Mary
Arrange fresh flowers near an image or statue of Our Lady
Bake a special dessert, suitable for a queen
Select a Marian-themed book as your next spiritual read
Take a Hike.
Nature is fully blooming and ripe with beauty in August. Set aside time to immerse yourself in God's creation, marveling at the awesomeness of God.
Drink your morning coffee on the front porch
Take a walk or go for a bike ride
Head to the beach or lake
Pack a picnic
Visit a new-to-you park with the kids
Enjoy Something.
As we get older, as we have children, as we get busy with life, we can forget the things that make us unique. We put aside our passion projects and special interests. And while that may be necessary for a season, it may not be good for our wellbeing to ignore the things we enjoy for too long. This August, how about doing something that you absolutely love?
Read a novel
Rent a funny movie
Dig out the art supplies and paint (with or without the kids)
Journal
Pick up that unfinished knitting project
Create a DIY Retreat.
Many spiritual advisors recommend attending an annual retreat. If this is possible for you, do whatever it takes to make it happen. If various circumstances inhibit you from going on a retreat, create your own retreat day (or half-day).
Pick a day and arrange for childcare
Plan on attending Mass and Confession
Find an Adoration Chapel for extended prayer
Read a spiritual gem
Pray the Rosary while taking a nature walk
Plan for Fun.
As the school year approaches, plan a fun day with the kids to commemorate the special season of summer. Here are a few ideas to spark your imagination:
Pop popcorn and have a family game night
Help the kids with a lemonade stand on National Lemonade Day (Aug. 20)
Host a bonfire and make s'mores with neighbors
Enjoy banana splits after dinner on National Banana Split Day (Aug. 25)
Go camping in the backyard
How will you savor this last month of summer? How will you rest in God's goodness this August?
August is the perfect month for refreshment and restoration, as we continue to be surrounded by the fullness of God's beauty. #catholicmom
---
Copyright 2020 Sarah Damm
Image: Chastagner Thierry (2018), Unsplash
About the Author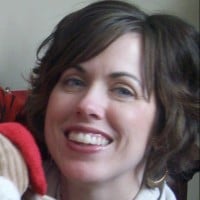 Sarah Damm is a Catholic wife and mother of six children, living in Minnesota. She spends her days running errands, helping with homework, and keeping up with laundry and the family schedule. Sarah loves her faith, coffee, and good books. You can find out more about her at SarahDamm.com.