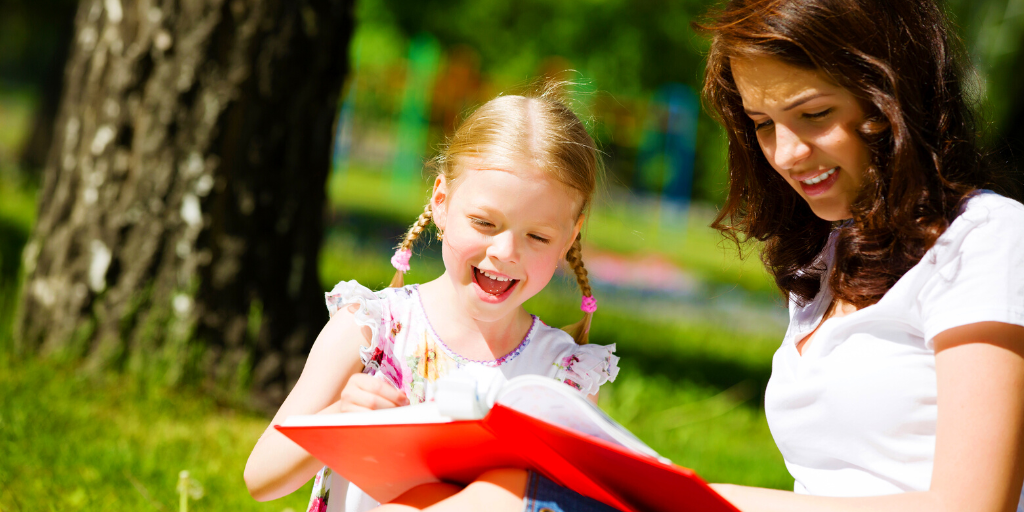 Kimberly Novak reviews The Little Way, Judith Bouilloc's incredible tale bringing to life the love of St. Thérèse of the Child Jesus.
---
"Every day is an adventure when you are seeking opportunities to love." One of many expressions where author Judith Bouilloc and illustrator Sara Ugolotti reflectively take you on a journey into the hands of God. Based on the teachings of Saint Thérèse of The Child Jesus, The Little Way: A Journey to the Summit of Love celebrates the story of Henry's ascent to the mountain of God.
Equipped with a vast knowledge of Scripture, Henry pursues his dream of climbing to the summit of love. Henry is captivated by nature and the beauty surrounding him. There are magical moments and surprises when Henry discovers the beginning of his name hidden within the stars in the night sky.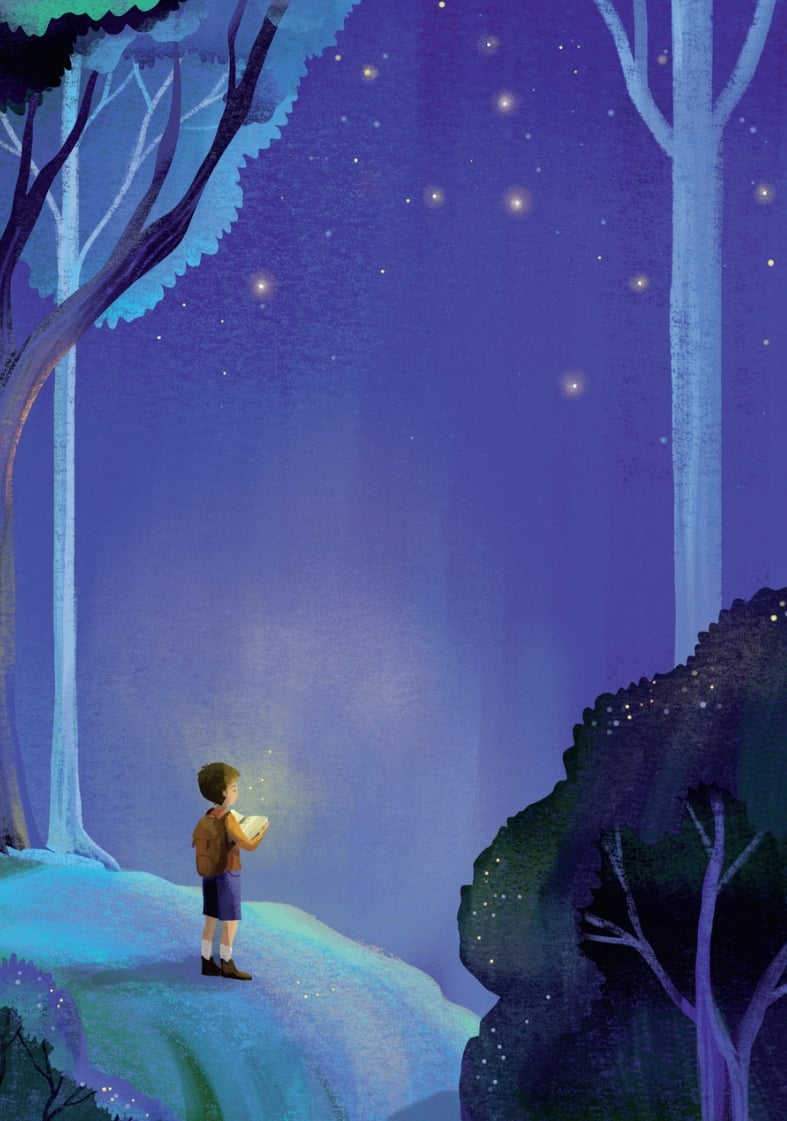 Blessings in the form of roses rain down upon Henry when he meets his new guide, Thérèse. Henry quickly becomes captivated by all the little woman knows about God and the mountain. Having trust in his heart for his new friend, Henry pays close attention when she teaches him how to lift prayers to heaven by example.
The visuals throughout the book are precious, enabling the reader to become part of the scene. I believe the most captivating illustration is Henry lying peacefully in God's hands. A pivotal moment for Henry as he discovers God will never abandon him.
The arms of Jesus are the elevator that carries us up to heaven! If there's only one set of footprints in the snow, it's because Jesus carried you in his arms!
Yet another beautifully written declaration and an understanding most often will take a lifetime to realize.
A joyful celebration rounds out this magical story as Henry reaches the mountaintop. Standing at the foot of the cross, he returns to a familiar Psalm and offers songs of praise to God. At this moment, Henry realizes a desire to help people like him discover God in similar ways. As Henry contemplates his mission to assist others on the journey, he hopes God's gifts will shine through the sprinkling of rose petals.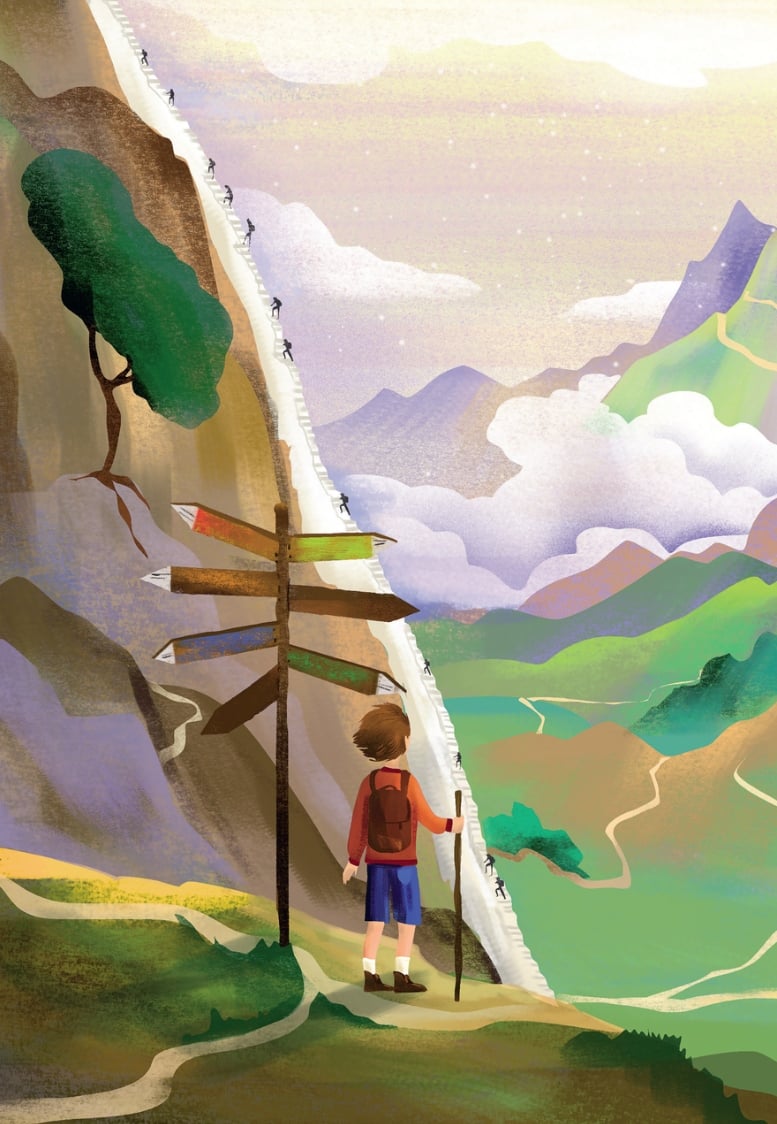 Readers both young and old will enjoy the beautifully illustrated depictions of little Henry as he embarks on the climb of his life. Though geared toward ages seven and higher, I have confidence The Little Way will appeal to readers of all ages. Actually, as a mom of adult children, I staved off the impulse to call them up and read Henry's story. This extraordinary account left me wanting to journey with Henry to more of God's Heavenly places.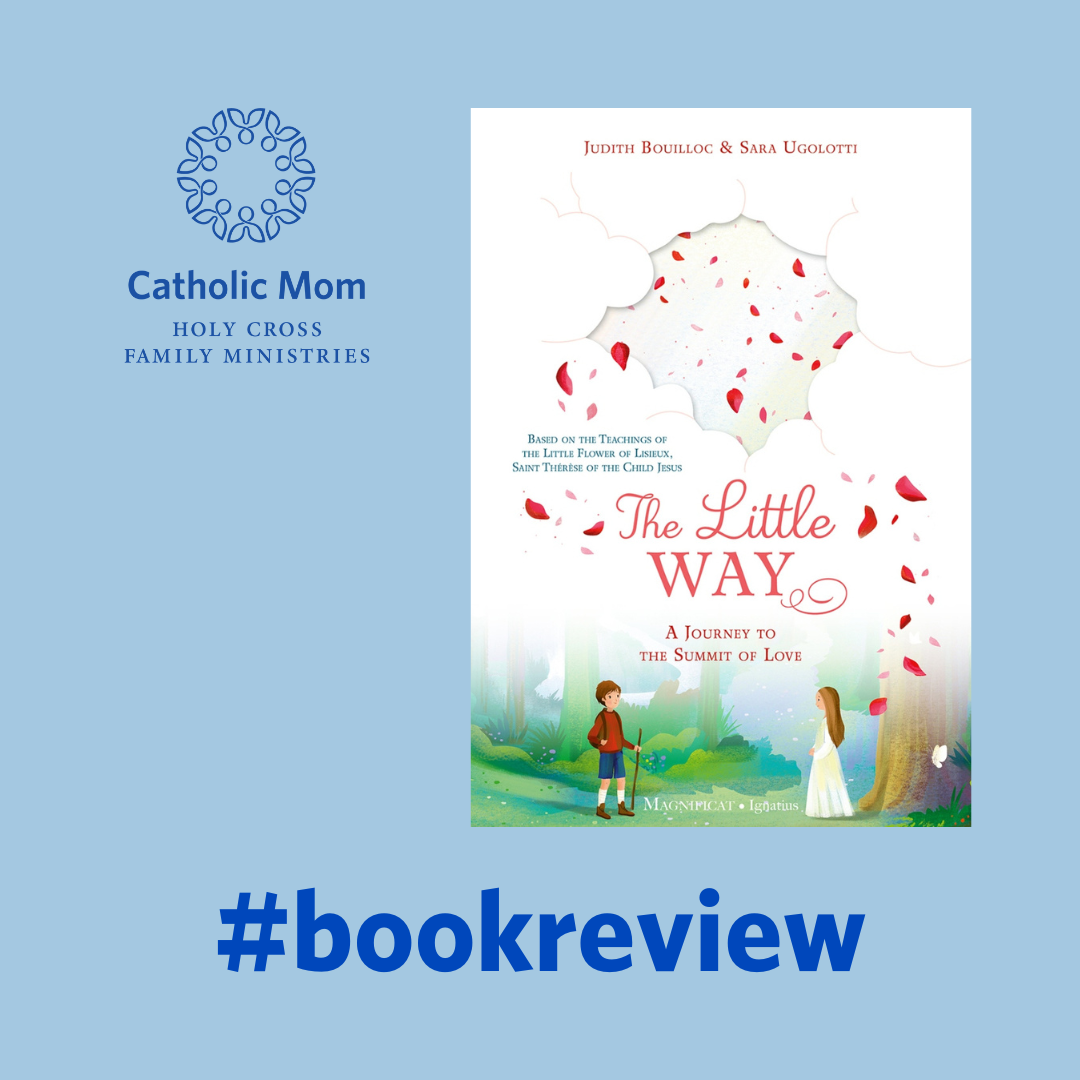 ---
Copyright 2022 Kimberly Novak
Images: Canva; book interiors copyright 2022 Ignatius Press, all rights reserved.
About the Author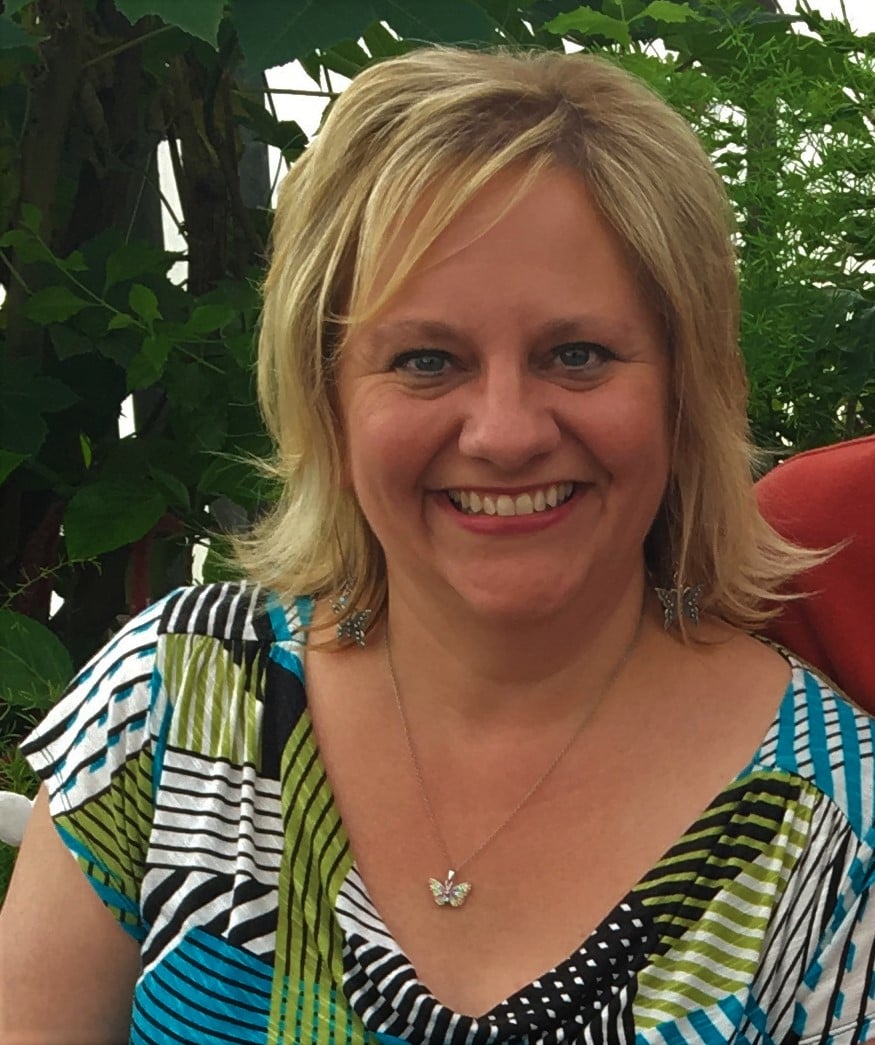 Kimberly Novak is a wife, mother, author, and spiritual director. Her passion for inspiring and motivating those on a spiritual journey has bloomed into various ministries. Kimberly's mission is to enhance each journey by guiding others where the light of strength is…God's love. Find her blog and A Little God Time at KimberlyNovak.com. Her debut book, Bella's Beautiful Miracle: A Caterpillar's Journey, is available now.