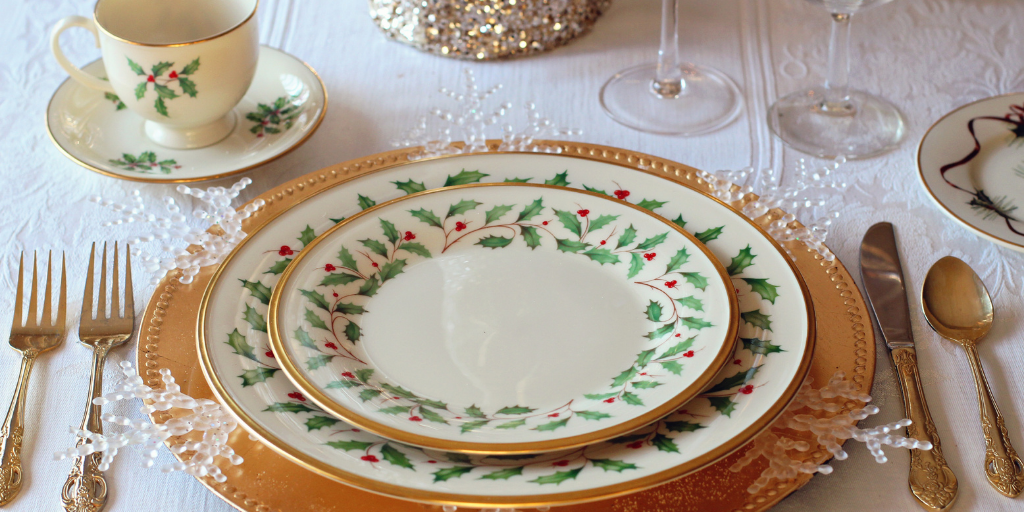 A cherished family heirloom became a lesson in hope and prayer for Sheri Wohlfert this Christmas.
Thanks be to God for his indescribable gift! (2 Corinthians 9:15)
I suppose everyone has a memory of a really special Christmas gift. My favorite Christmas gift memory is actually about someone else's gift. I was a senior in high school, and my brother was already finishing his second year in the Navy. He'd been at sea the year before, so having him home for Christmas that year would have been gift enough, but he brought a surprise present for my mom that touched us all.
My mom wasn't a fancy lady. She worked hard, loved hard, and told it like it was. There was no pretending or fluffing things up, and you always knew where you stood with her. She was honest and probably one of the most generous and passionate women I ever met. She always had this beautiful look of peacefulness about her when she was holding a baby or a rosary. She had a secret wish for a set of beautiful china dishes, which always seemed a little strange to me because she wasn't about fancy, non-essential things; that wasn't her style.
Some things are sealed tightly on your heart. That Christmas morning watching her open those crates with her beautiful china packed so carefully is one of those memories. The second part of that memory is the smile on my brother's face as he watched her laugh and cry and squeal as she unpacked each piece. When she was finished I remember them hug like they'd never stop. Her first adult child put his hands on her cheeks and said, "I could never tell you how much you are loved or how sorry I am for all the days I made being my mom harder than it should have been, but I figured this would help, you know."
My heart knew a gift even more beautiful than china was unfolding across the living room.
Mom believed that china was for special occasions and events, but at least once a month we'd use the china and she'd always remind us that we were her most special people of all and that even a random Tuesday could be a special event if you brought a thankful heart to the table. After Jim died, those dishes took on an even greater pricelessness. Mom was not one for being sentimental, but every time she held one of those dishes I think she remembered that Christmas morning. I saw more than once as she'd hold a cup or a plate in her hands, tears streaming down her cheeks, how important it was to speak what's in your heart. One sentence on a snowy December 25th morning brought joy, peace, and healing balm for a hurting heart. To this day, I'm still not sure what was more precious: the china or the thought and words that were shared with the gift.
Fast forward nearly 40 years, and the china found its place in our new house last week. Mom's china has been my great treasure for 30 years. She asked me to take it and remember its true value when she was dying. I followed mom's example and used it with my own family growing up to remind them that they were my most special people. I realize it isn't at all practical, but it has some lessons to teach. It's about connection and tradition and family. It reminds me how important it is to let those we hold dear know exactly what they mean to us. It's about gratefulness, reconciliation, and the beautiful treasure of a great surprise!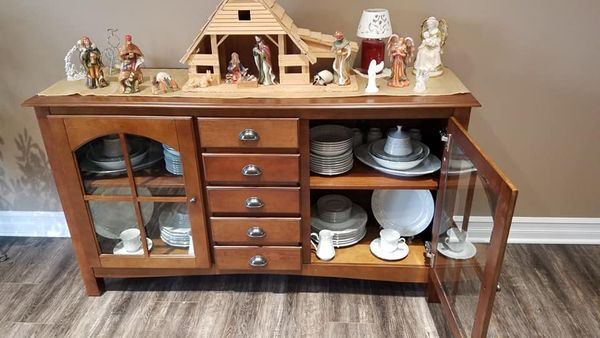 As a mom, I still find myself still trying to make sure Christmas is memorable and beautiful for my family. The truth is, not every Christmas will be … it can't be! I remember lots of Christmas mornings and Iots of oranges and walnuts in my stockings. I remember ribbon candy pulled from the bottom of my stocking with fuzz on it -- which, by the way, just made it even more delicious. I remember the dog knocking over the tree and a new hand-sewn dress hanging by the tree ready to wear to Christmas morning Mass. They weren't all spectacular … they didn't need to be. I remember my mom praying by the Christmas tree each year that God would help us see his Son more clearly than the lights and presents.
All these years later I realize how powerfully God worked through her simple prayer. The "China Christmas" was about so much more than dishes; it was about lessons I'd need sooner than I realized. I'm so thankful to be the keeper of my mother's treasure. As I was unpacking her treasure on Christmas Eve, I was reminded that some Christmases are happy and wondrous and some feel like there are holes and missing pieces. We are so conditioned to want everything to be shiny and delightful. As I stepped back to look at the new cabinet with the china, I realized it was parked right under the Nativity scene and I remembered Mom's prayer … God, help me see your Son more clearly … there he was, looking right at me from the wooden stable built by my father-in-law. That little ceramic Baby Jesus caught my eye and buttoned up the lesson.
CLICK TO TWEET
For all the ways this Christmas might be different, the meaning, the promise, and the hope are still there. #catholicmom
For all the ways this Christmas might be different, the meaning, the promise, and the hope are still there. This year, perhaps the circumstances that may have left us feeling a little hollow might allow us to see the gift of God's Son more clearly, because He's the most treasured gift of all.
Blessings on your day and Merry Christmas!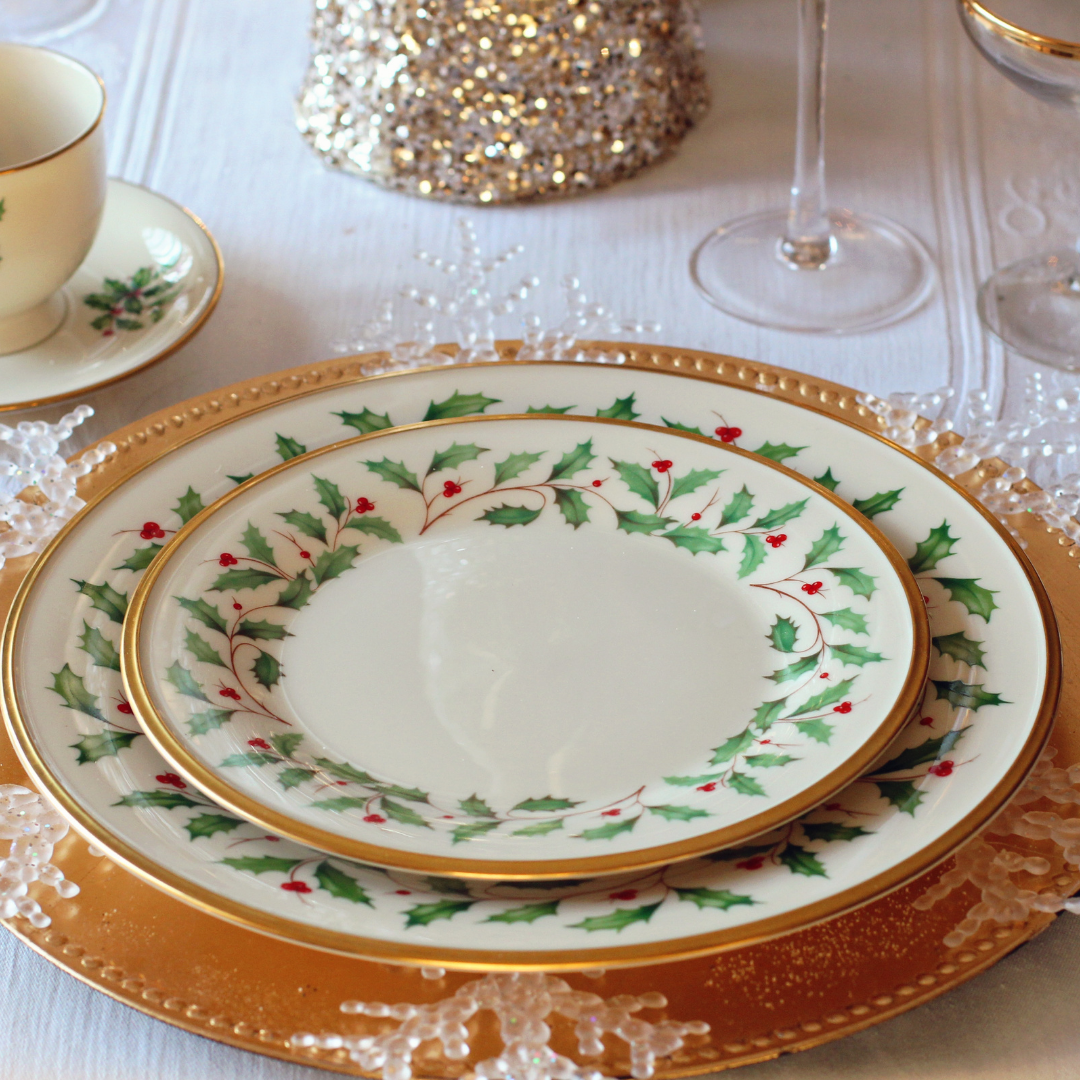 ---
Copyright 2021 Sheri Wohlfert
Images (top to bottom): Canva Pro; copyright 2021 Sheri Wohlfert; Canva Pro
About the Author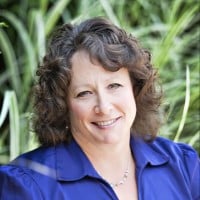 Sheri is a Catholic wife, mom, speaker and teacher. She uses her great sense of humor and her deep faith to help others discover the joy of being a child of God. Her roots are in Kansas but her home is in Michigan. The mission of her ministry is to encourage others to look at the simple ways we can all find God doing amazing things smack dab in the middle of the laundry, ball games, farm chores and the hundred other things we manage to cram into a day. Sheri also writes at JoyfulWords.org.