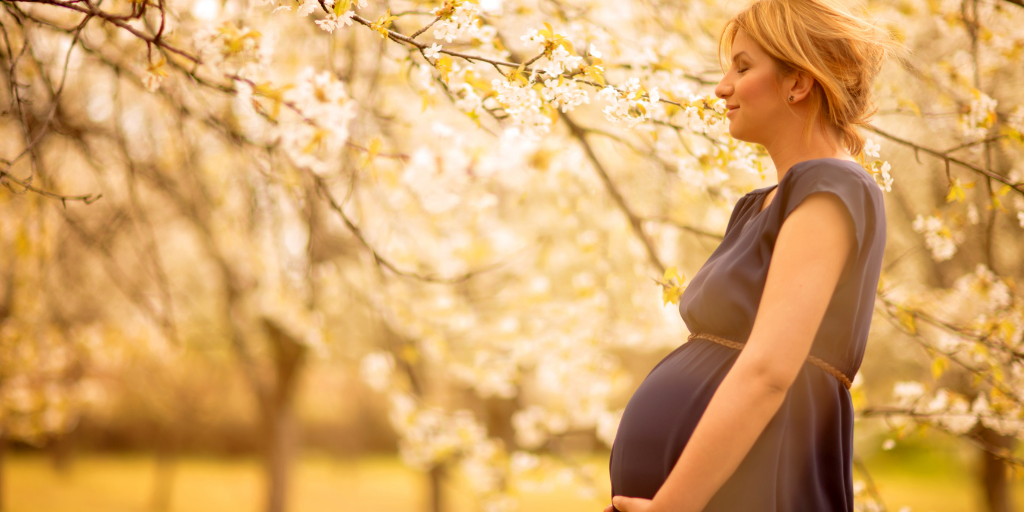 MaryBeth Eberhard contemplates the lessons we learn as mothers in the light of the Mysteries of the Rosary.
We do not know what we are really saying "yes" to when we open our hearts to new life. Whether born from our womb or planted in our hearts, the opening of a mother's heart to new life brings hope and light to the world but will stretch and grow her in ways unknown to her young heart. I envision sweet Mary, so young and so firm in her faith, being visited by the angel Gabriel. Her "yes" to the invitation of new life transformed the face of humanity, and yet, while scholars remind us that she did know where her "yes" would lead her, the joys and strife of motherhood are also ones learned by trial. When I seek guidance in my mothering, I often turn to my Rosary and pray through what Mary's response might be in each situation.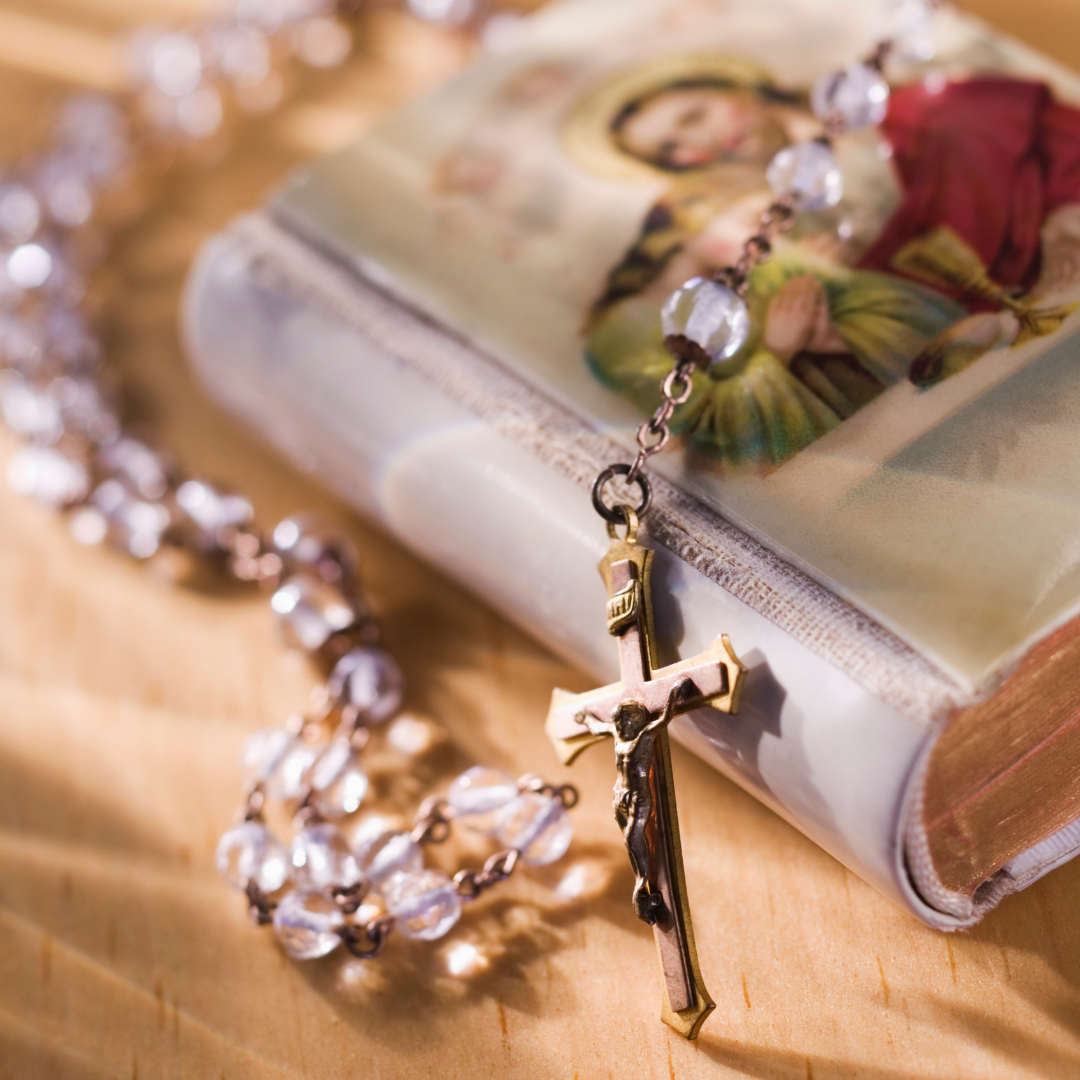 Mary lives her life as a witness of trust to the Father's provision. Even after the Annunciation, recognizing the scandal and strife this announcement will place upon her family, she trusts that God will provide what she needs. I wonder if her heart was worried about the reaction of her family. How this would affect her betrothal to Joseph. I think we can have concern but step forward in faith and trust. We see this faith and trust rewarded by the Lord as Joseph takes Mary into his home as his wife, after he is visited by an angel. God provides comfort and safety in the protection of Saint Joseph.
I remember when my son Gabriel was born. Because of arthrogryposis, his legs folded behind his head and his spine curved where his ear touched his right hip; for weeks, my husband and I did not know if this son of ours would survive. Fifteen years later, I will admit, there are still moments where this worry surfaces. At that time, we had two other sons to care for. Would they be alright? How would we manage Gabriel's care and meet their needs as well? The answer was spoken not in words but in a gesture.
At our first Mass with all three children, we sat up front as usual. Gabriel's tiny 5-pound body with legs wrapped in heavy plaster casts, his hands covered in tiny splints trying to uncurl his contracted fingers, and his face so joyful and smiling awoken the hearts of those around us. Our parish priest, as he stepped down from the altar at during the recessional hymn, walked toward our family. He placed his arms around all five of us, turned us toward the congregation, blessed and embraced us. He presented our family to the body of Christ and from that day forward, no one was afraid to approach us. The joy of all my children was infectious. How could we be so filled with hope? From where did our joy come in the face of such suffering? Our faith is a living example of stepping forward in what we profess to believe and in what we know to be true. Psalm 23 begins, "The Lord is my shepherd, there is nothing I shall want." My hope rests in the Lord.
In the Nativity of our Lord, we see Mary as a model of this trust, when no room can be found to give birth. Her body swollen and pulsing with the need to lay down, relief is provided in the form of a stable. Her blessed example of humility, surrender, and gratitude entrusting herself and her holy child to God's providence. I imagine her wonder at the arrival of the shepherds and the Magi. Joseph's comforting hand placed upon her shoulder in a shared moment of recognized grace.
My daughter Elizabeth was adopted from Armenia. Born with the same condition as Gabriel, her 10-year-old spine was twisted and knotted from the base to her neck. Surgery was performed out of state, and infection set in upon our return home. We waited and watched, prayed and cried as we watched her body shut down. As our then-parish priest held her hands in the hospital while we prayed the Rosary, the doctors ran in announcing they had found the strand of bacteria causing the infection and began antibiotics immediately. I still have chills as I recall that shared moment of wonder and recognition of grace shared among us all in that room. My daughter, now a 19-year-old college student, is a witness to that provision and hope.
The Loss of Jesus in the Temple always draws me in. I can feel the worried palpitations of the Blessed Mother's heart. Where could he be? How could this happen? Father I trust in you. Please protect Him until we can find Him. And of course, God's providence is sure and true and through the finding at the temple, Mary's cross is made clearer. She sees his divinity in the face of her adversity and is formed more closely to the Father's heart.
When I seek guidance in my mothering, I often turn to my Rosary and pray through what Mary's response might be in each situation. #catholicmom
As a mother to eight children, seven of them tweens and teens, I have walked Calvary's road a few times. As our children mature, their decision-making sometimes needs more guiding than we anticipated. I remember, one night, feeling that one of my children needed me. Checking the location on my phone, my husband and I quickly grabbed our coats and headed out to find him. Knowing he needed my help, unable to get there fast enough, trusting Mama Mary was by his side, I prayed fervently for her to be with my son in a way I could not. I will always remember his face, so grateful to be found and sorrowful to have caused worry.
I have prayed for Mary to be present in operating rooms when I cannot be. I have asked her to be with my dad as he wept over FaceTime when my mother passed away. In all these situations, those in the moment recount feeling a special grace upon them as they persevered.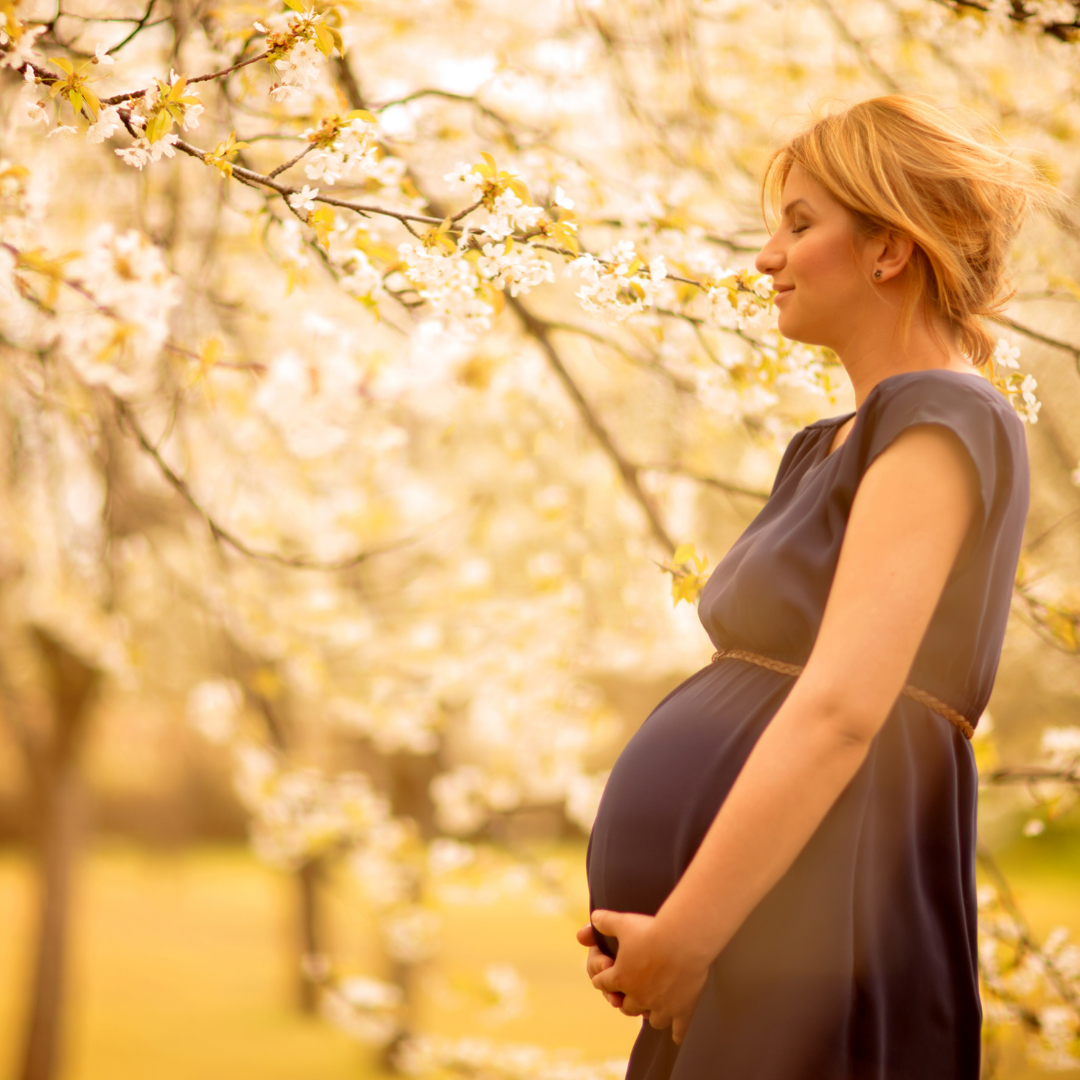 Looking back upon the young mother I became 19 years ago and the wiser mother I am now, I am grateful for the handiwork of the Lord upon my mothering. I am grateful for the model Mary has given me to be gentle yet firm, patient yet persistent and strong yet supple to the Holy Spirit that flows within me. With my youngest child still only eight years old, I know there will be more opportunities to be molded and formed. I hold close to the example of the blessed mother, for in her words and in her actions, she will always be a guiding light.
---
Copyright 2021 MaryBeth Eberhard
Images: Canva Pro
About the Author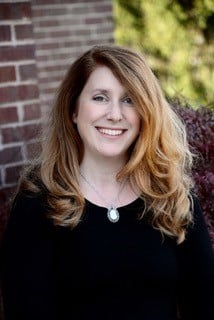 MaryBeth Eberhard spends most of her time laughing as she and her husband parent and school their eight children. She has both a biological son and an adopted daughter who have a rare neuromuscular condition called arthrogryposis and writes frequently about the life experiences of a large family and special needs. Read more of her work at MaryBethEberhard.com.