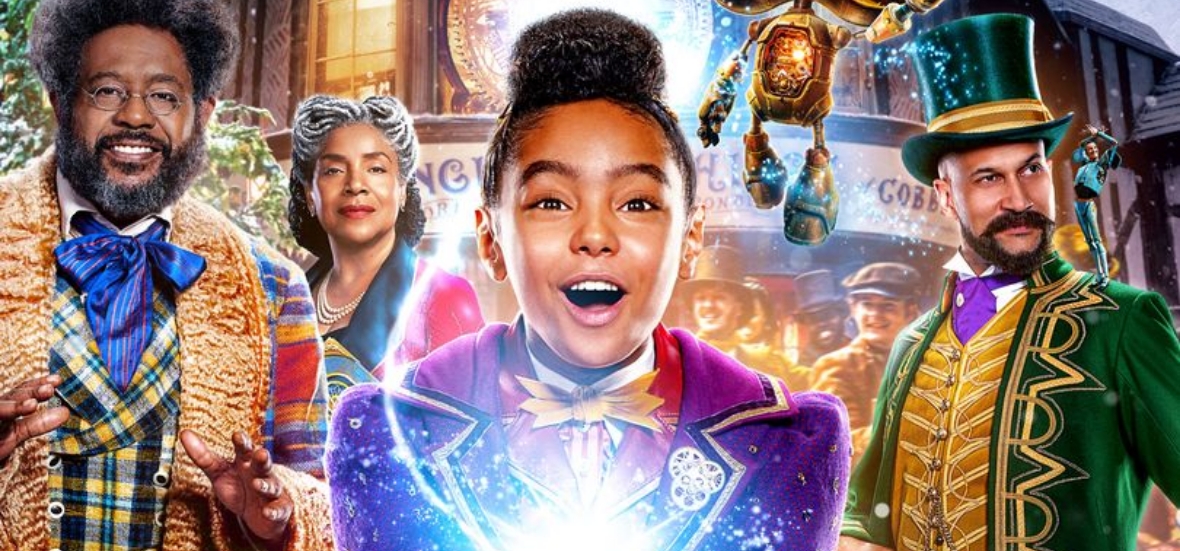 Sr. Nancy Usselmann, FSP, contrasts Netflix's new Jingle Jangle with classic Christmas movies for children.
This season there are traditionally dozens of Christmas shows produced by every media outlet, for children but also for adults, especially with the rise in demand for Hallmark Christmas movies. My childhood favorites were always the stop motion classics of The Year without a Santa Claus, Rudolph the Red-nosed Reindeer, and the animated The Grinch that Stole Christmas. These children's tales provided musical tracks with creative storytelling all the while offering a profound lesson in common human and Christian values.
Netflix's newest edition to this lineup, Jingle Jangle: A Christmas Journey contributes to the musical story with a valuable lesson and delightfully colorful sets. Written and directed by David E. Talbert and produced by Talbert along with his wife, Lyn Sisson-Talbert, Mike Jackson and John Legend (who also assisted in the musical score). The story begins with Mrs. Jangle (Phylicia Rashad) telling a story to her grandchildren about a master inventor of clever toys and concoctions that dazzle and delight every child. His shop, Jangle and Things, was the busiest in the town where the joyful young toymaker, Jeronicus Jangle (Justin Cornwell), works with his wife, daughter and apprentice bringing light, joy and entertainment to the town. When Jangle's "secret" invention brings a Don Juan Diego (Ricky Martin) doll to life, he realizes he has developed the greatest invention ever.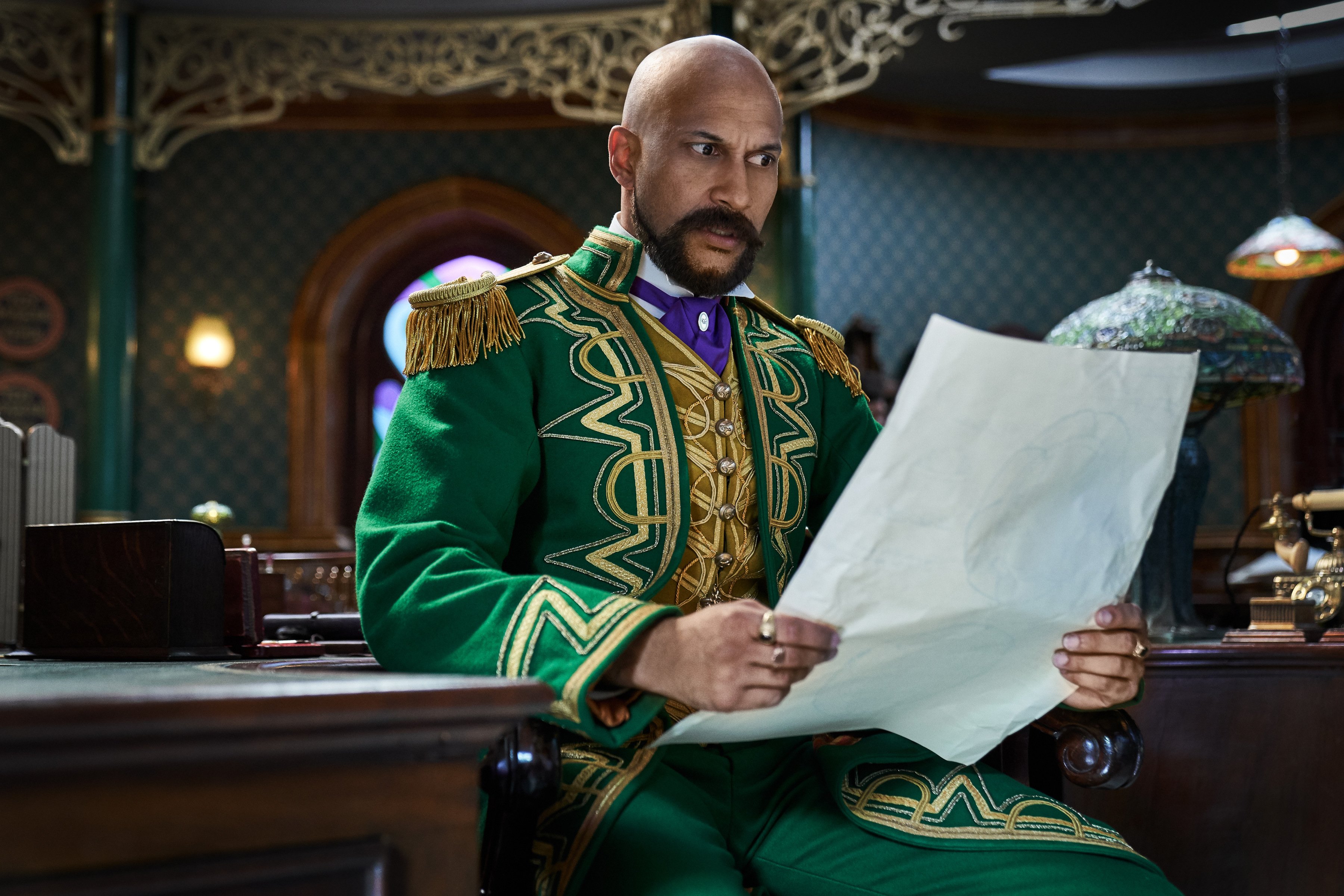 Gustafson (Keegan-Michael Key), the apprentice, tries unsuccessfully to create his own unique inventions, always asking an ever-too-busy "professor" for help with his invention, he decides to steal the Don Juan character and Jangle's book of inventions to make it big on his own. When Jangle discovers it, he is ruined. Tragedy strikes and his brilliant Jangle and Things shop falls into disarray and becomes a pawn shop. His daughter grows up and becomes estranged to him since he could not overcome his grief in order to truly pay attention to her needs. Many years pass by.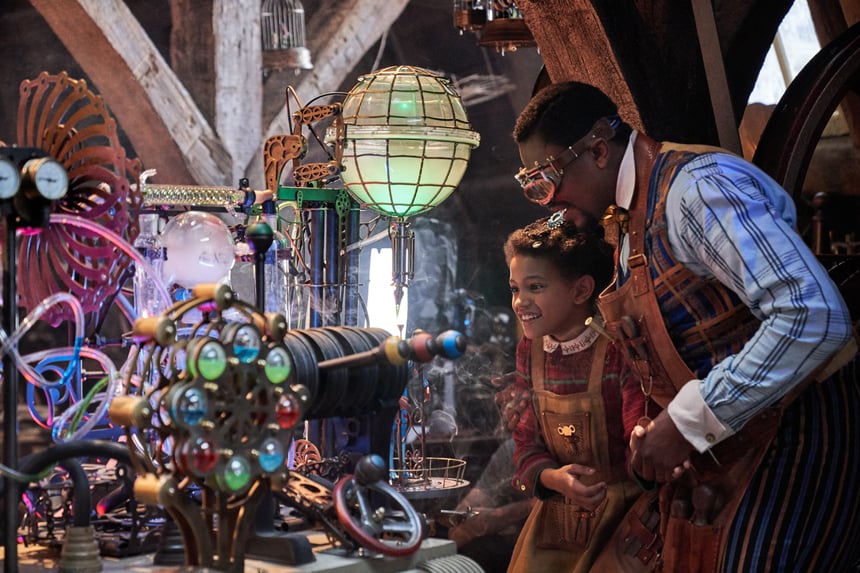 A much-older-Jeronicus Jangle (Forest Whitaker) is visited by his lender Mr. Delacroix (Hugh Bonneville) demanding payment of the money he borrowed. When Jangle tries to convince him that he will pay him after Christmas, Delacroix says either the money must be received by Christmas or the revolutionary invention Jangle once promised. Unfortunately, all of that was lost years ago when his book of inventions was stolen by Gustafson, who has become the most successful toymaker in the land and a wealthy man. There was one thing that Jeronicus found that could change everything. But it reminded him of his daughter Jessica (Anika Noni Rose) who now has a daughter of her own, Journey (Madalen Mills). He writes to her.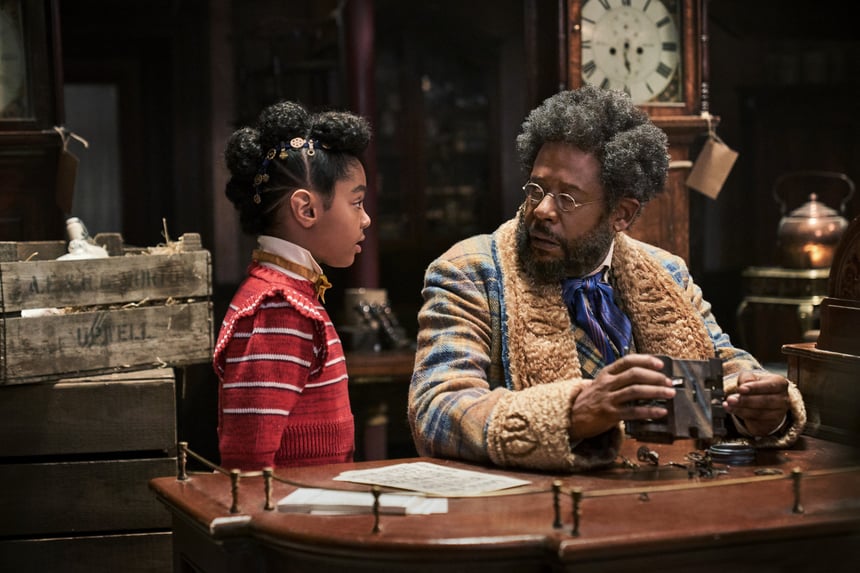 Jessica sends Journey alone to go and stay with her grandfather so as to learn from him since she has an inventive and curious mind just like he does. Jangle is rough and gruff with her but starts to accept her since she desires to learn from him about his trade. Her love and creative mind start to melt his hardened heart scarred by grief. Journey discovers Jeronicus' secret invention and wild musical antics ensue. She discovers it is the heart of a little mechanical robot, that, honestly, looks almost like Wall-E, and seems a bit out of place in the 19th century setting. In any case, it's a race against time to get it to work while fighting off the greedy Gustafson who heard rumors of a new invention.
CLICK TO TWEET
A lovely, lively and entertaining Christmas story, without the traditional Christmas values we once aspired to and hope to pass on to our children today. #catholicmom
In all, it's a good story with great musical numbers and dancing enough to keep one entertained. Having the story center on African American characters is refreshing and admirable for a Christmas fantasy story. The one element that stands out contrary to some of the traditional children's Christmas stories is that this one focuses on chasing one's dreams and fulfilling one's destiny. That is an honorable value, however, the Christmas season is also about giving to others, especially those less fortunate than ourselves, in imitation of Christ who came out of love for us to a stable in Bethlehem. Children's stories that speak about sharing, being nice to others, and forgiving those who have hurt us, have long and lasting shelf lives because the stories resonate with their audiences who aspire to these admirable human values. It becomes the difference of an individualistic perspective to an other-centered worldview. Today, we can use a lot more of the latter than the former.
Also, the character of Ms. Johnston (Lisa Divina Phillip) who visits Jeronicus at the pawn shop, not to shop, but to seek his favor is a strange and out-of-place character in the whole story. She comes on to him rather directly and forcefully, which seems a bit much for a children's movie, even though it is done so through song.
The one moment when Jeronicus faces his former apprentice and freely gives him the one thing that would have made Gustafson's first invention work, is an example of this selfless giving out of love to another. I was happy to see that, but I wanted more. So, this is a lovely, lively and entertaining Christmas story, just without the traditional Christmas values we once appreciated and aspired to and what we hope to pass on to our children today.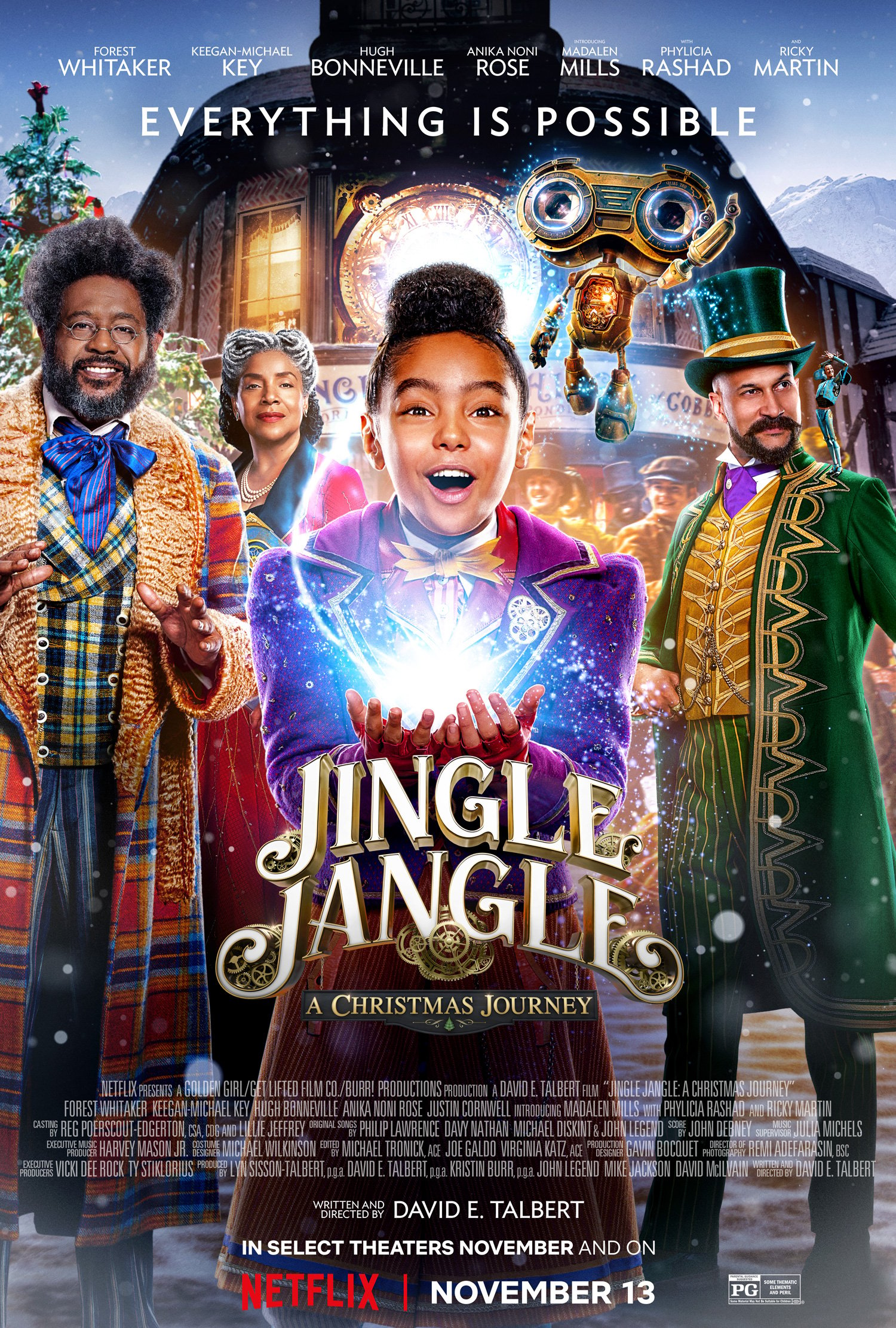 ---
Copyright 2020 Sr. Nancy Usselmann, FSP
Originally published on bemediamindful.org
Images: © 2020 Netflix. All rights reserved.
About the Author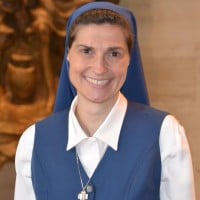 Sr. Nancy Usselmann, FSP is a Daughter of St Paul and the Director of the Pauline Center for Media Studies in Los Angeles, CA. She is a Media Literacy Education Specialist, theologian, international speaker, film reviewer, and blogger for BeMediaMindful.org. Her book A Sacred Look: Becoming Cultural Mystics is a theology of popular culture published by Wipf & Stock Publishing.