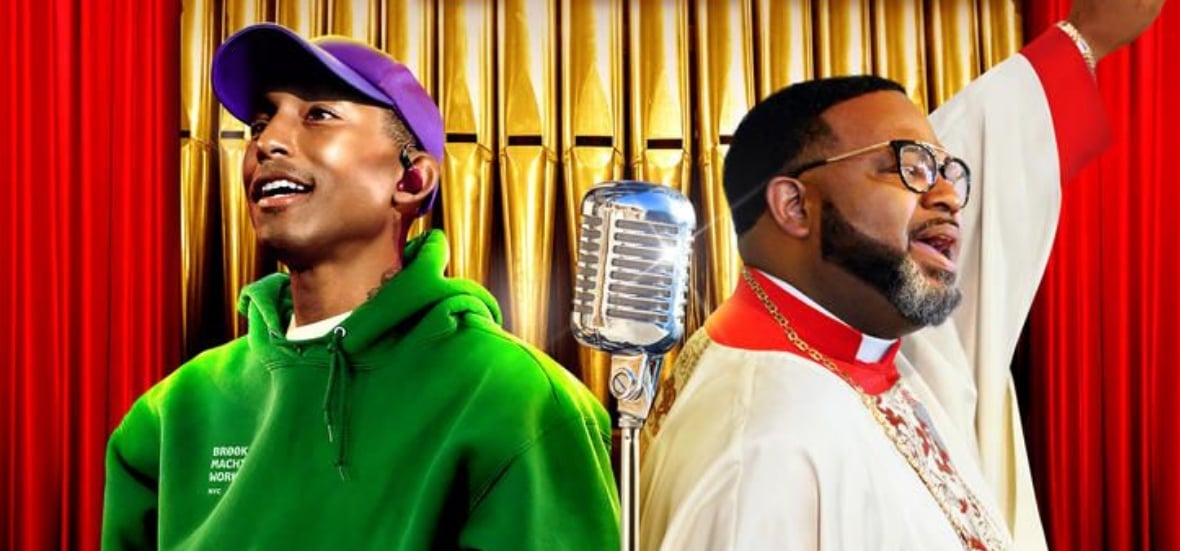 Sr. Nancy Usselmann reviews a new Netflix series that offers the world some good news to enlighten and uplift the human spirit.
Are you looking for a jolt of hope during this season? In a time that may include challenges, loneliness and setbacks for many, what is needed is something that will tell us that all will be well and that God is in charge. Sometimes networks get it right to offer the world some good news to enlighten and uplift the human spirit. And the Lord knows, we need it now more than ever.
Produced by Pharrell Williams, this six-episode series comes out of Hampton Roads, Virginia, Pharrell's hometown, and centers on the desire of his uncle, Bishop Ezekiel Williams, to create a premiere Gospel choir made up of people from all races, backgrounds, and ages. His vision was to build unity and bring people together through the universal language of Gospel music. They teamed up with the multi-talented and stellar choir master, Patrick Riddick, to offer auditions to anyone who wanted to join this choir. But little did they know the rigors they would be put through in order to gain a spot on this groundbreaking experiment of a choir, that would not only worship God in the Faith World Ministries church, but also tour around the world. It requires the ability to sing confidently and accurately while also having performance presence.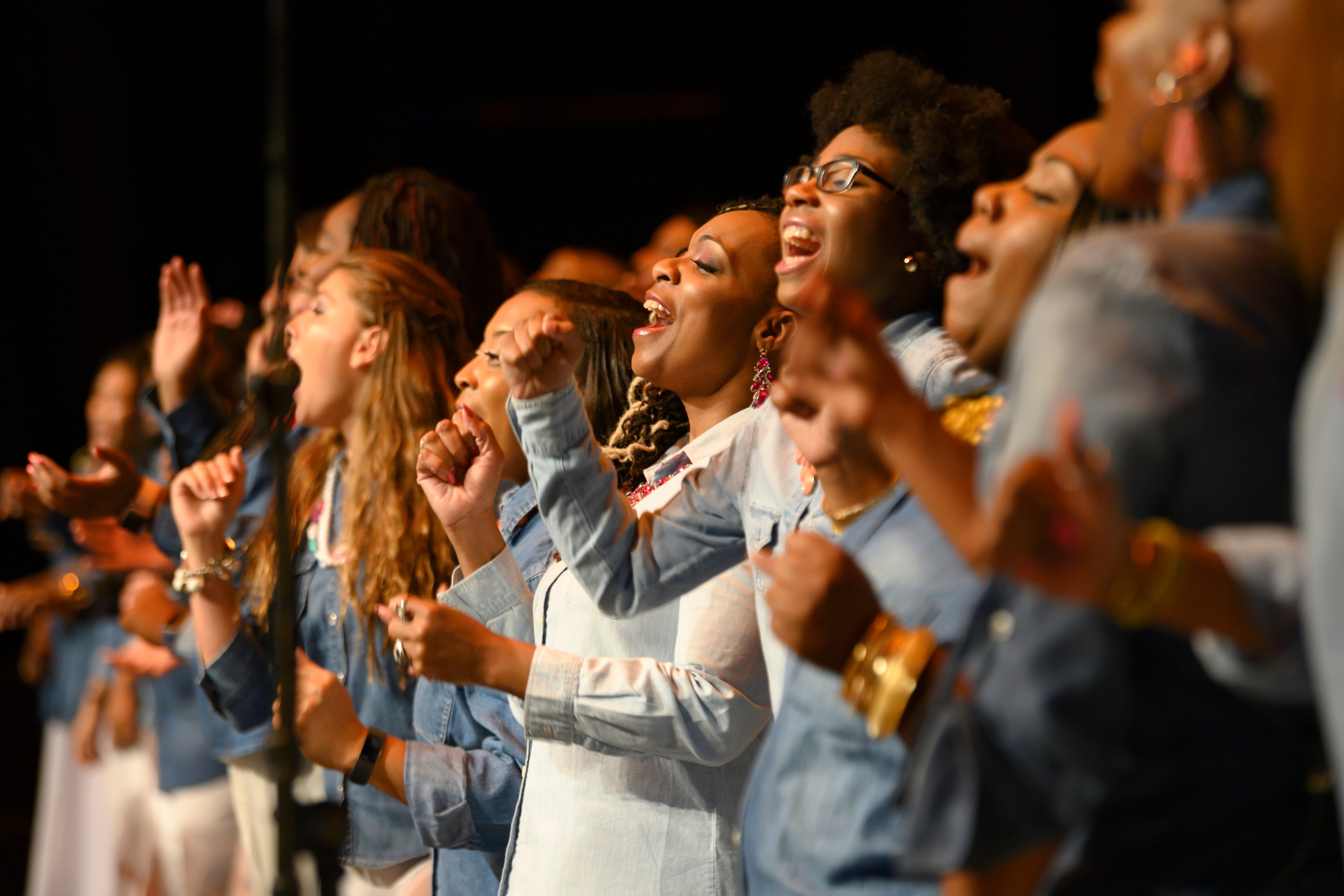 Patrick Riddick says that singing in this choir involves much more than perfect pitch. It's an opportunity for the audience to have a, "real encounter with a real person," someone who struggles to keep going, persevering even in the midst of trials. He hopes that when people see this series they know that, "God is real" and "the grace of God is present" — a meeting of the natural with the supernatural. The only appropriate response is "Amen!" — a perfectly natural reaction to the Gospel music that reaches down deep in the soul.
As the series progresses, the viewer gets to know some of the background stories and testimonies of a few of those singers who come to audition for the choir. One cannot but be moved to hear the story of Marcus who overcame paralysis from the neck down after a drunken fall at a high school party. His story moved me so much that I found myself hoping he could truly find his voice and push forward through the demands of the auditions. Then there is Keith whose powerful voice draws the listener immediately to connect to the Divine. His story of overcoming disability and disappointments testifies to the incredible determination of the human spirit. Then to listen to the timid Brittnee, the only female tenor in the choir, belt out "God is" literally left me in tears. Each person who auditioned and the eventual choir members had a story, and some were about faith, grace and redemption, overcoming suicide attempts, handicaps, disappointments in life, and hardships. Riddick says that combining music with the testimonies means, "we're doing the right thing. It gives it purpose."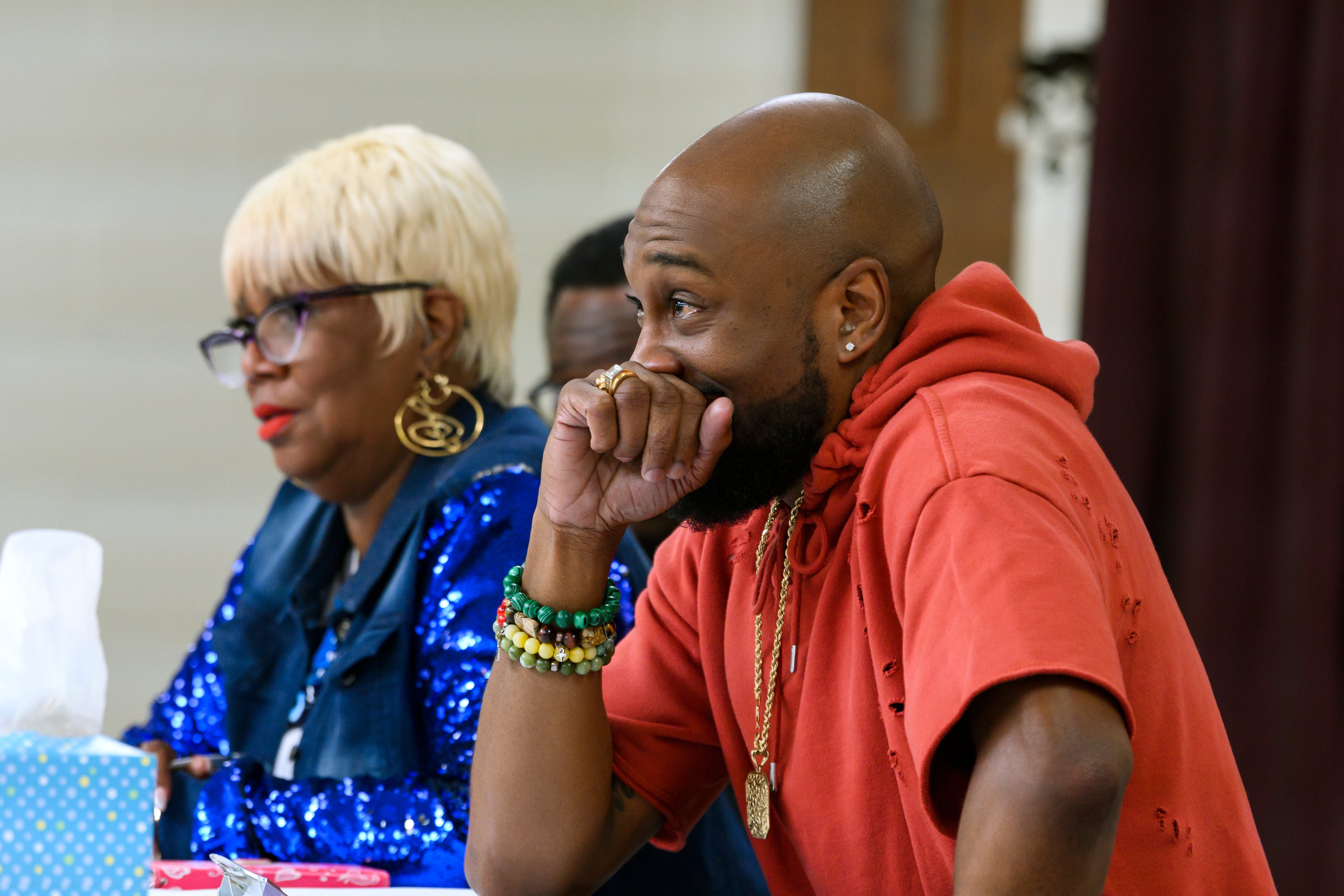 Music has the power to heal the soul and bring people together. Bishop Ezekiel, Patrick Riddick along with Peggy Brit, Virginia's best known Gospel singer and national recording artist assisted with the auditions, of which Pharrell joined in on several instances. With Gospel music at his core, Pharrell was blown away by the soul-stirring performances and transformative experiences of some of those who sought a spot on this choir. Offering his reasons for embarking on this project, he says, we want to, "lift people … and give them the color of hope."
Patrick says that he was looking for singers that were, "not only phenomenal as an individual," but also those that, "exuded a team spirit, because ultimately these voices needed to blend together." Once the choir was chosen after some painful eliminations, Patrick worked them to prepare for their first performance that was to happen in less than a week. Patrick says he was "pushing them into the fire." He sees his work as, "I'm pushing you but I'm trying to pull more out of you because I'm pushing you towards where the Spirit is and the Spirit is going to do the work…and when your natural meets the supernatural …. whew!" They had to come together as a group and become one voice that spoke to the purpose of the choir: unity!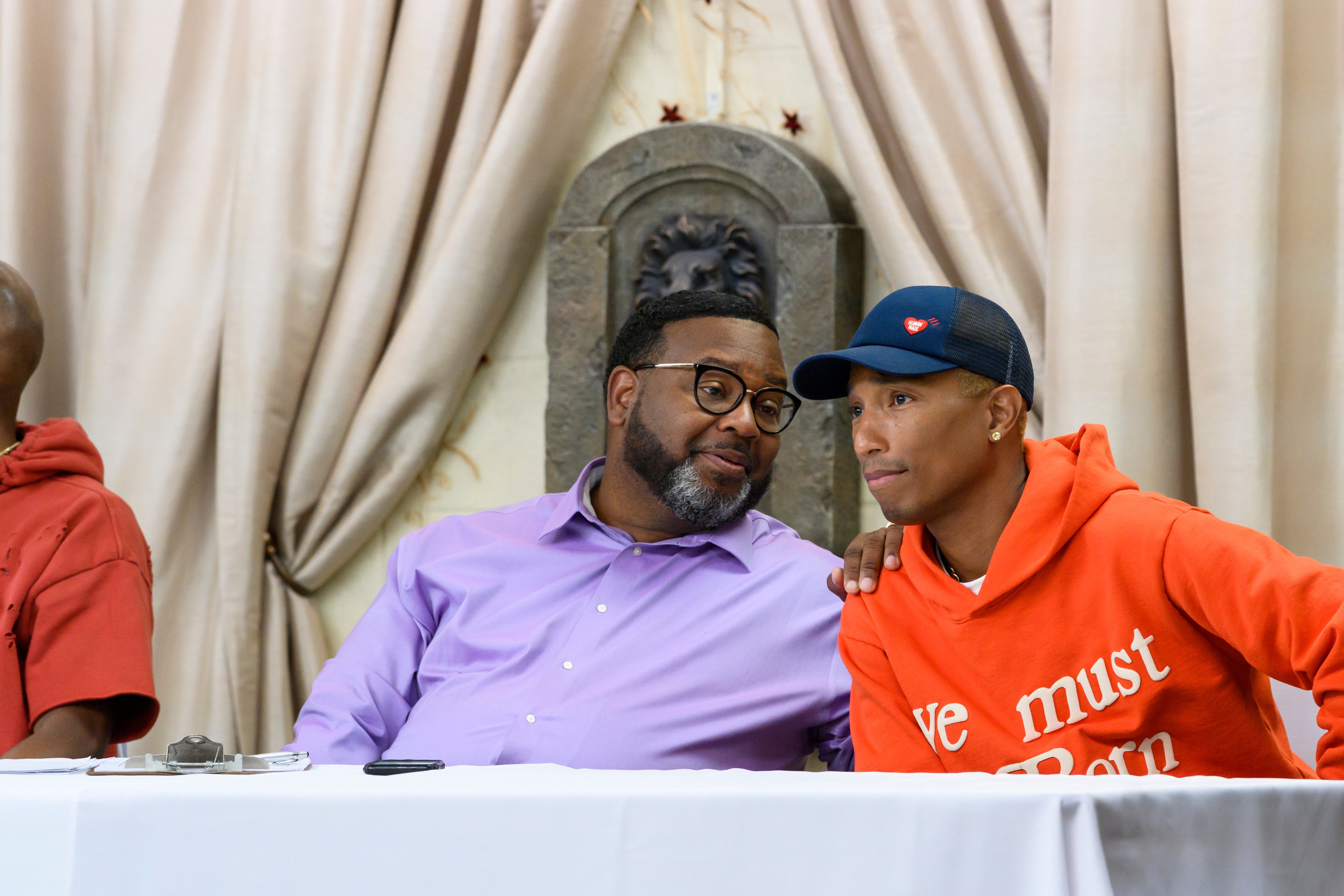 The final episode was the choir performing before a packed local theater audience as a testing ground of the choir's ability to come together. It not only worked, but it blew away all who experienced the incredible ability of Gospel music to transform the soul and become a prayer. Pharrell shared after the event, "If it was only one person that watched this and felt that vibration and that gave them the jolt to keep going, then that's what God meant for this to do!" Patrick says that this experience is, "medicine for the soul" and he hopes that people feel that who encounter this choir through this series.
CLICK TO TWEET
Gospel music is prayer and those who sing, as St Augustine wrote, pray twice. #catholicmom
Being a lifetime lover of Gospel music from the likes of Mahalia Jackson, Kirk Franklin, Cece Winans, and numerous others, I found this series gives me a refreshingly new outlook on our popular culture. When popular media is used to uphold human dignity and challenge people to seek the supernatural, then it has served its higher purpose. Gospel music is prayer and those who sing, as St Augustine wrote, pray twice. This choir sings … and so this choir prays … and leads everyone who listens to consider what is beyond this world and the hope that only comes from the Divine.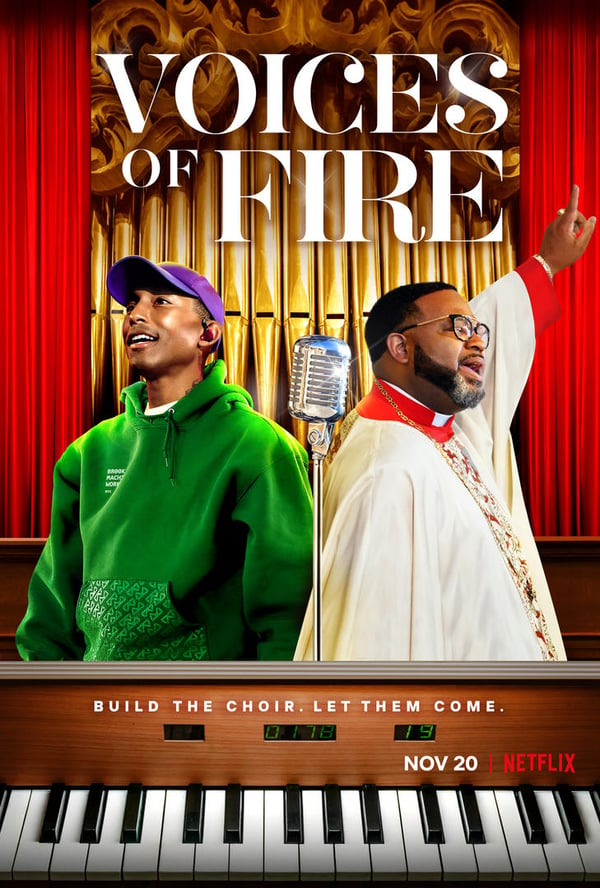 ---
Copyright 2020 Sr. Nancy Usselmann, FSP
First published on BeMediaMindful.org
Images copyright 2020 Netflix. All rights reserved.
About the Author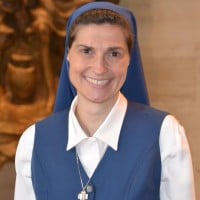 Sr. Nancy Usselmann, FSP is a Daughter of St Paul and the Director of the Pauline Center for Media Studies in Los Angeles, CA. She is a Media Literacy Education Specialist, theologian, international speaker, film reviewer, and blogger for BeMediaMindful.org. Her book A Sacred Look: Becoming Cultural Mystics is a theology of popular culture published by Wipf & Stock Publishing.