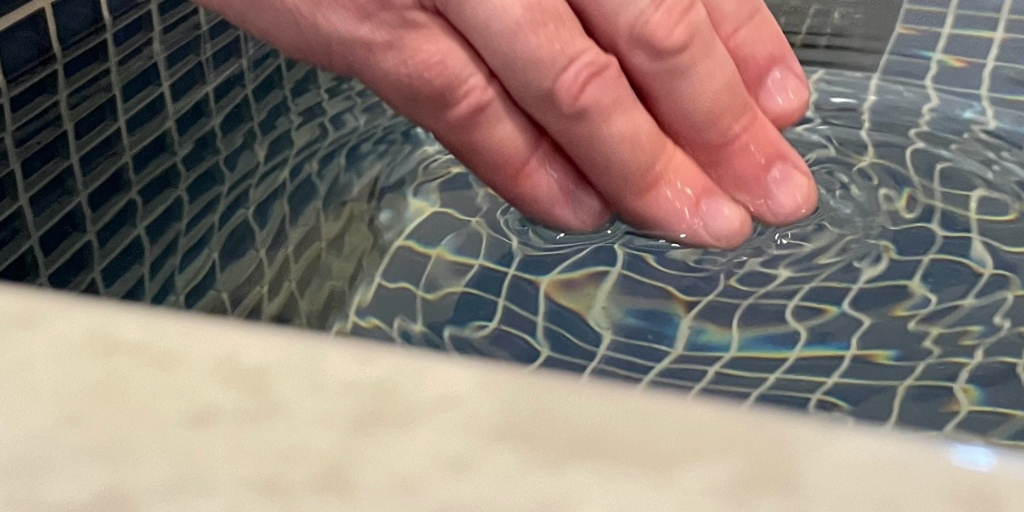 Christine Johnson celebrates the beginnings of a return to the way of life we took for granted before the pandemic.
In 1920, Warren G. Harding ran for president, promising to bring America back to a former time: before World War I and the terrible flu pandemic that devastated every corner of the earth. His campaign stump speech included the following:
America's present need is not heroics, but healing; not nostrums, but normalcy; not revolution, but restoration; not agitation, but adjustment; not surgery, but serenity; not the dramatic, but the dispassionate; not experiment, but equipoise; not submergence in internationality, but sustainment in triumphant nationality.
While I believe that nationalism isn't a laudable goal, I do see a lot of things in this list that we long for as a country. As my kids have been saying to me, "I'm tired of living in unprecedented times. I want to live in a normal time again."
And I think that everyone in the world finds themselves at a time when we are weary of the way the world has been. We are exhausted by the restraints of the pandemic, we are tired of delaying get-togethers. We want to hug our parents, gather with friends for dinner and drinks, say hello to a person whose entire face we can see.
We just want to get back to normalcy.
On a late May weekend, we brought our younger daughter back to college in North Carolina. Sunday morning, we visited the local parish for Mass, as we usually do when we're there. They're working on returning to normal, though Mass is still live-streamed for those who are unable to attend in person. But there have been some steps taken to begin to return to normal.
An usher greeted us at the back of the church. "Were you here last week? No? Let me tell you about our seating arrangements."
The parish has opened up every pew in the two center sections of the sanctuary, but left the every-other-pew setup on the side areas of the church, for those who still wished to have more social distancing. (The center pews still had space between families, but was not blocked off to prevent seating people in every pew.) We decided to sit in the every-other-pew section, and started to make our way past the holy water font. I stopped in my tracks.
There was water in the font!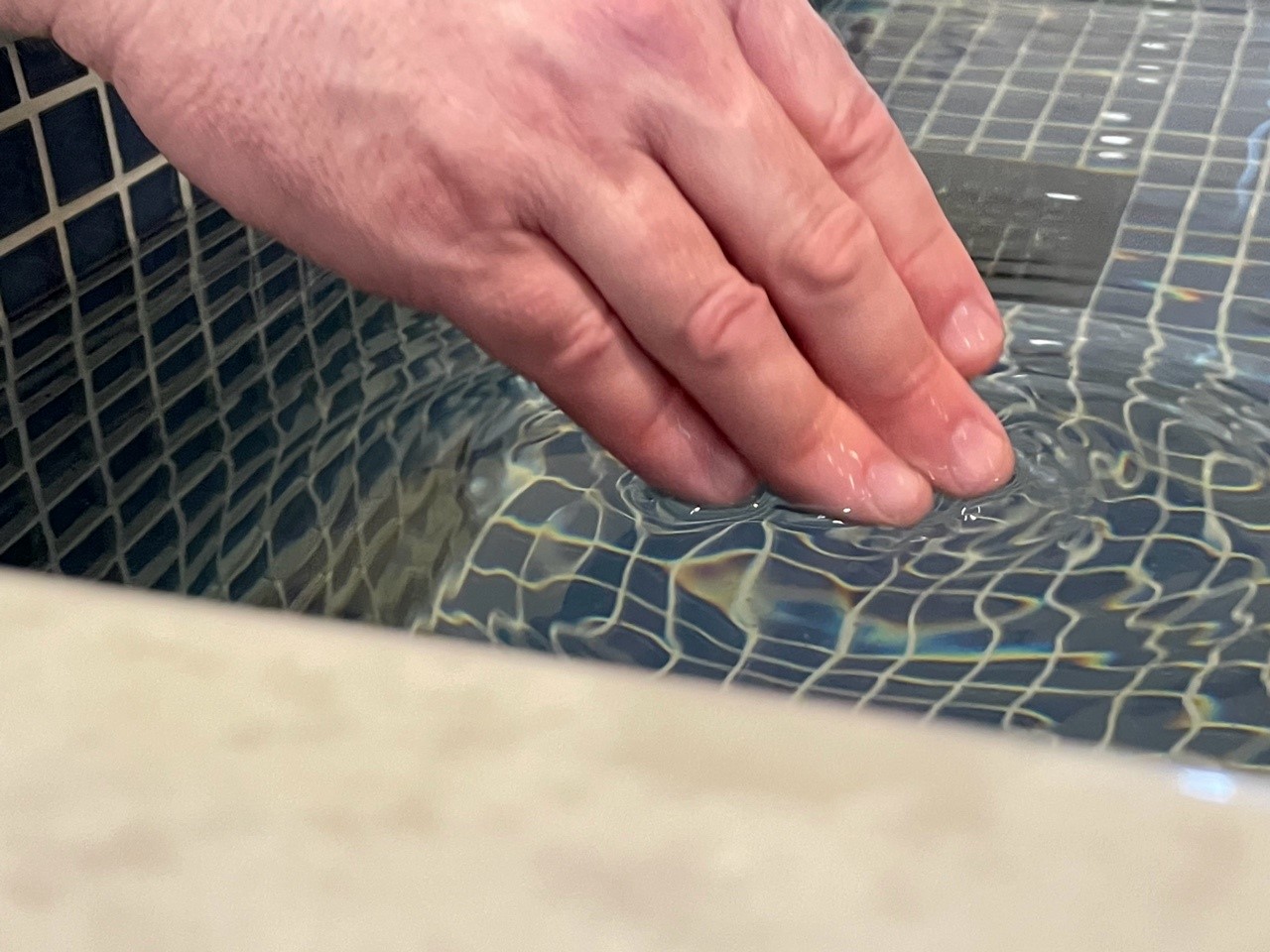 A woman was standing there speaking with someone, so I asked, "Excuse me, is this water blessed?"
The woman smiled broadly at me. "Yes!"
For the first time in 14 ½ months, I blessed myself with holy water on my way to the pew. I almost cried, I was so happy.
Then I took a closer look at the pews themselves and saw something else I hadn't seen in a church in more than a year: missals.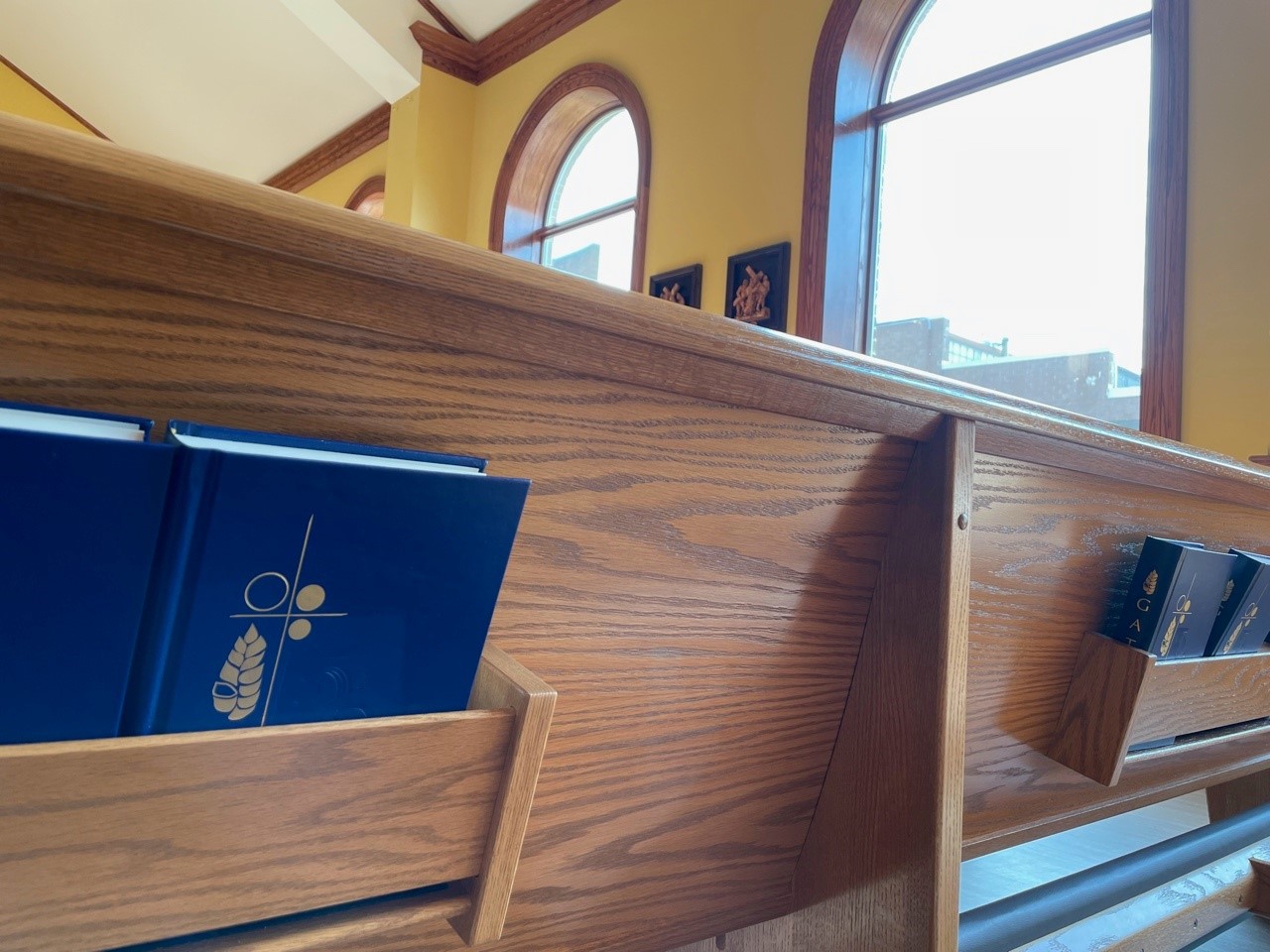 Again, I teared up at this very small thing -- a book to hold with music inside -- and thanked God for such small blessings.
Click to tweet:
I think that everyone in the world finds themselves at a time when we are weary of the way the world has been. #catholicmom
We're still not all the way out of the woods, and only God knows what lies ahead. For all we know another wave could come, and we'll have to take a step backwards. But for now, there was holy water and a missal to hold and the possibility of sitting next to a dear friend at Mass.
For now, let us give thanks for these small blessings and look forward with hope to a return to normalcy.
---
Copyright 2021 Christine Johnson
Images copyright 2021 Christine Johnson, all rights reserved.
About the Author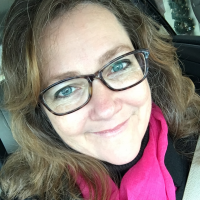 Christine Johnson has been married to Nathan since 1993 and is the mother of two homeschool graduates. She and Nathan live in the Blue Ridge Mountains of Southwest Virginia, where she tries to fit in as a transplanted Yank. She blogs at Domestic Vocation about her life as a wife, mother, and Lay Dominican.