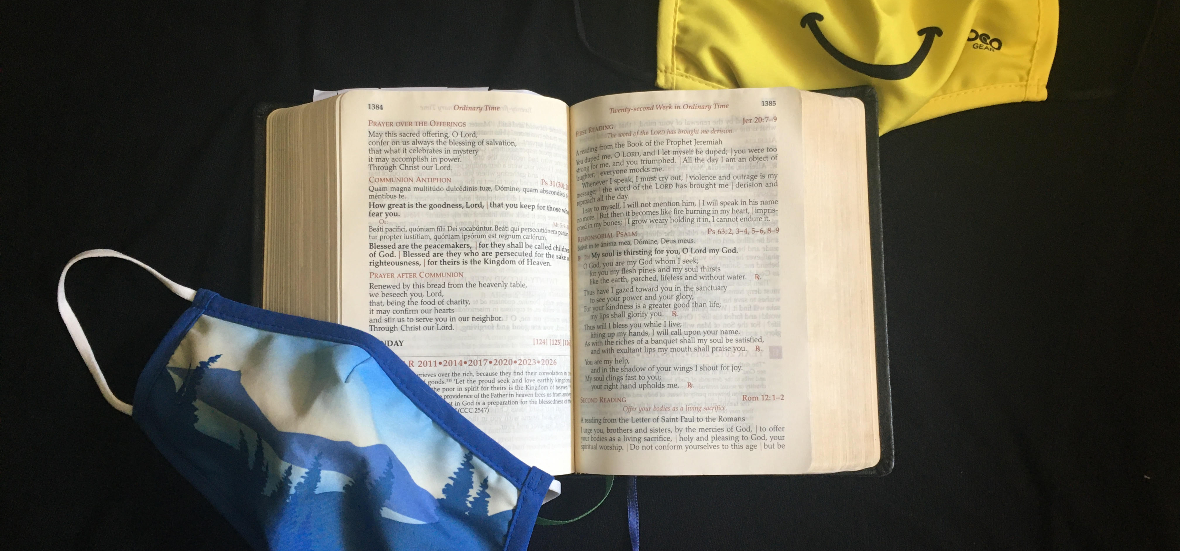 Christine Johnson considers the blessings in the more deliberate way we receive the Eucharist during this pandemic.
Church is really different than it was before March 15. That was the last Mass where I might have sat next to someone who wasn't family, where I might have shaken someone's hand, when I didn't wear a mask and stay six feet from everyone not-from-my-house. For months, we worshipped via livestream Masses from our parish, our diocese, Dominican friars, and Belmont Abbey. We prayed and tried to sing and knelt in our living room while we watched the priest almost completely alone in the church, offering the Mass for us and beseeching God on our behalf. I made months of spiritual Communions, missing Jesus in the Eucharist so much it almost physically hurt sometimes.
Our diocese was able to open for public Masses the week leading up to Pentecost, and our parish asked us to please make a reservation (mostly for contact tracing purposes, as well as to keep us under the maximum number of people allowed in the building). We couldn't make it into Sunday Mass, but on the last Wednesday of Easter, we drove to our little parish, answered the now-familiar COVID screening questions, and followed the usher to a pew.
When Communion came, we had to wait for an usher to direct us to minimize proximities. We were to wear our masks up until just before we received Communion. We could lower our masks as Father presented Christ to us, respond "Amen," and then consume Our Lord before putting our masks back in place.
When it was finally my turn, I barely got back to my pew before I started sobbing. All I could do was pray, "Thank You. Thank You. Thank You."
More people are able to be in the church building now, and we frequently have close to 80 people attending Mass in person. But many of the precautions are still in place. At least six feet between families. Masks on for everyone over a certain age. Please, as a sacrifice, receive in the hand. Wait for an usher to tell you when to go to Communion. And please sanitize your hands before coming forward.
Communion doesn't take any less time with 80 than it did with 450-500. It's slow. You have to think about what you're doing. It's sort of deliberate.
And I think that's a blessing.
Even as someone who loves the Eucharist, I know I've been guilty of taking it for granted. Guilty of not thinking about what exactly is happening when I start up the aisle. But I have to stop and take time now. I have to make sure I'm prepared and that I am dong certain things (sanitizer, 6' distance, mask down for a moment, stretch out my arms to Father, consume and mask back up). All of this takes extra thought, and, honestly, I don't see it as a bad thing.
Our Great Lent -- where we weren't able to go to Mass in person or receive Jesus at all -- increased our desire to receive Jesus in Communion, and this time of precautions should be building in us a deliberate mindset about the Eucharist. We are being forced to take our time, and we can use that time to contemplate Who it is that we're gong to meet.
The Lord is coming to us, hidden in the host. We are going to meet Him, and now we've got some extra time to prepare our hearts for that encounter. Take advantage of it.
How has the pandemic changed the way you view Mass, Communion, and the Faith in general?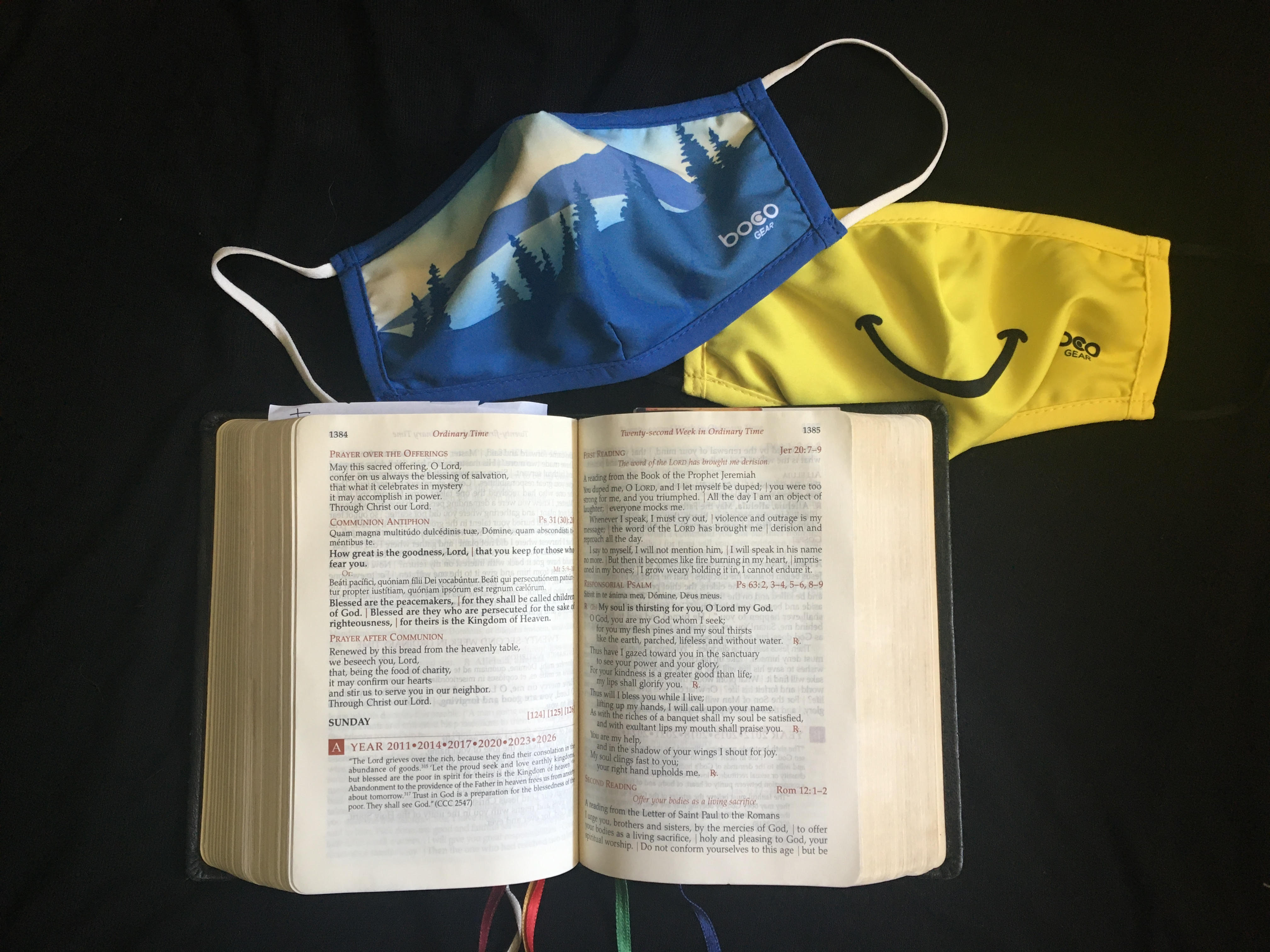 We are going to meet the Lord, and now we've got some extra time to prepare our hearts for that encounter. #catholicmom
---
Copyright 2020 Christine Johnson
Images copyright 2020 Christine Johnson. All rights reserved.
About the Author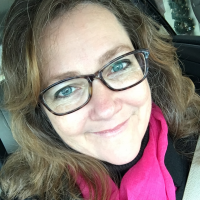 Christine Johnson has been married to Nathan since 1993 and is the mother of two homeschool graduates. She and Nathan live in the Blue Ridge Mountains of Southwest Virginia, where she tries to fit in as a transplanted Yank. She blogs at Domestic Vocation about her life as a wife, mother, and Lay Dominican.