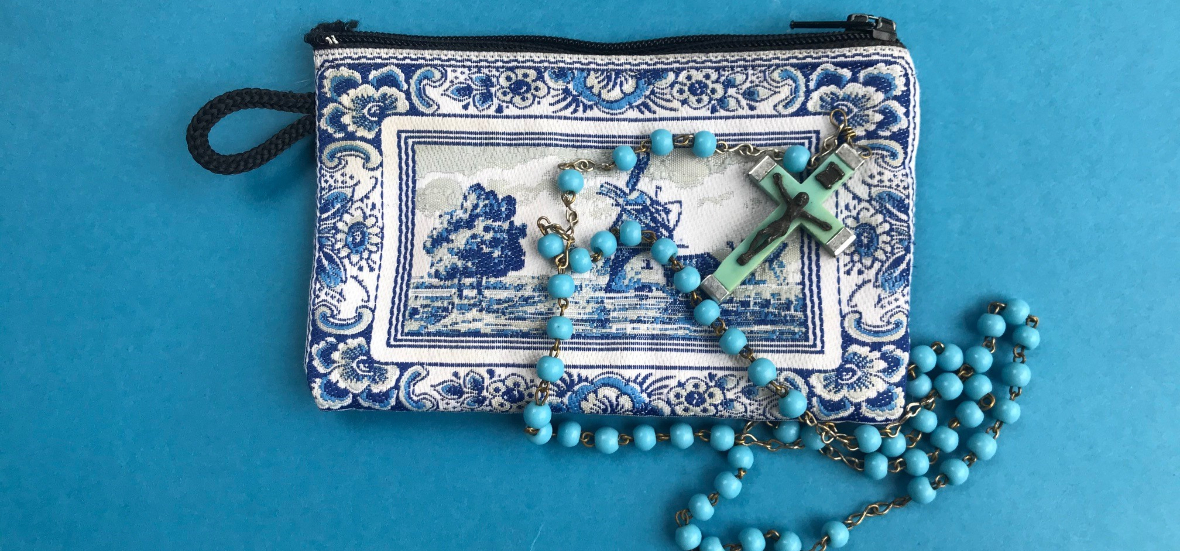 Do wandering thoughts disrupt your Rosary? Julie Vickery recommends Saint Louis de Montfort's "Second Method" for a prayerfully focused Rosary.
Saint Louis Marie Grignion De Monfort (1673-1716) is best known today for his seminal work,True Devotion to Mary; although he composed this writing nearly 300 years ago, it continues to have a positive influence on all who seek to grow in the spiritual life. St. John Paul II highlighted this fact on numerous occasions, when he publicly acknowledged the transformation that took place in his own life the first time he read Father de Montfort's masterpiece.
While True Devotion is his best known work, Saint Louis Marie's other Marian writings — the Love of Eternal Wisdom (considered a summary of True Devotion), The Secret of Mary and The Secret of the Rosary — also help the reader understand and practice his fundamental doctrine that the surest and swiftest way to Jesus is through Mary.
Keeping in mind that true devotion to Mary is essential to life in Christ and that the Rosary is a key tool for advancement in the spiritual life, I hope to show in this article that Saint Louis Marie's second method of saying the Rosary is an effective way to honor the life, death, and glories of Jesus and Mary with fewer distractions and greater concentration.
In his Secret of the Rosary, Father de Montfort presents two different methods of saying the Rosary "in a good and holy way" (117). He goes on to say that we should choose the method which is most pleasing and beneficial to us. His "second method," described below, is a shorter way that is meant to harness our imagination and reduce distractions. Even though it is a shorter way of saying the Rosary, this method can open the door to deeper reflection on each of the Mysteries, and it may also help younger children memorize the Mysteries for greater understanding later on, as they grow in their knowledge of Scripture and our Catholic faith.
To recite this method, a word or brief phrase is added after saying the word "Jesus." Most of the added words given below are obvious choices for the decade; however, some decades are more open to different ways of saying the same thing. Options you may find in different books or pamphlets are shown in parentheses.
The Joyful Mysteries: "Jesus incarnate"
"Jesus sanctifying"
"Jesus being born" (born in poverty)
"Jesus sacrificed"
"Jesus, Holy of holies" (Saint among saints)
The Sorrowful Mysteries "Jesus agonizing" (Jesus in agony)
"Jesus scourged"
"Jesus crowned with thorns"
"Jesus carrying His Cross"
"Jesus crucified" (Jesus dying)
The Glorious Mysteries "Jesus resurrected" (Jesus risen from the dead)
"Jesus ascending (Jesus ascending to Heaven)
"Jesus filling you with the Spirit"
"Jesus raising you to heaven"
"Jesus crowning you"
Open the door to deeper reflection on each of the Mysteries of the #Rosary, inspired by St. Louis de Montfort. #catholicmom
The Rosary is a powerful tool for advancing in the spiritual life. Consider the different ways of praying the Mysteries and choose a method you find most helpful for avoiding distractions and saying a prayerfully focused Rosary on any given day.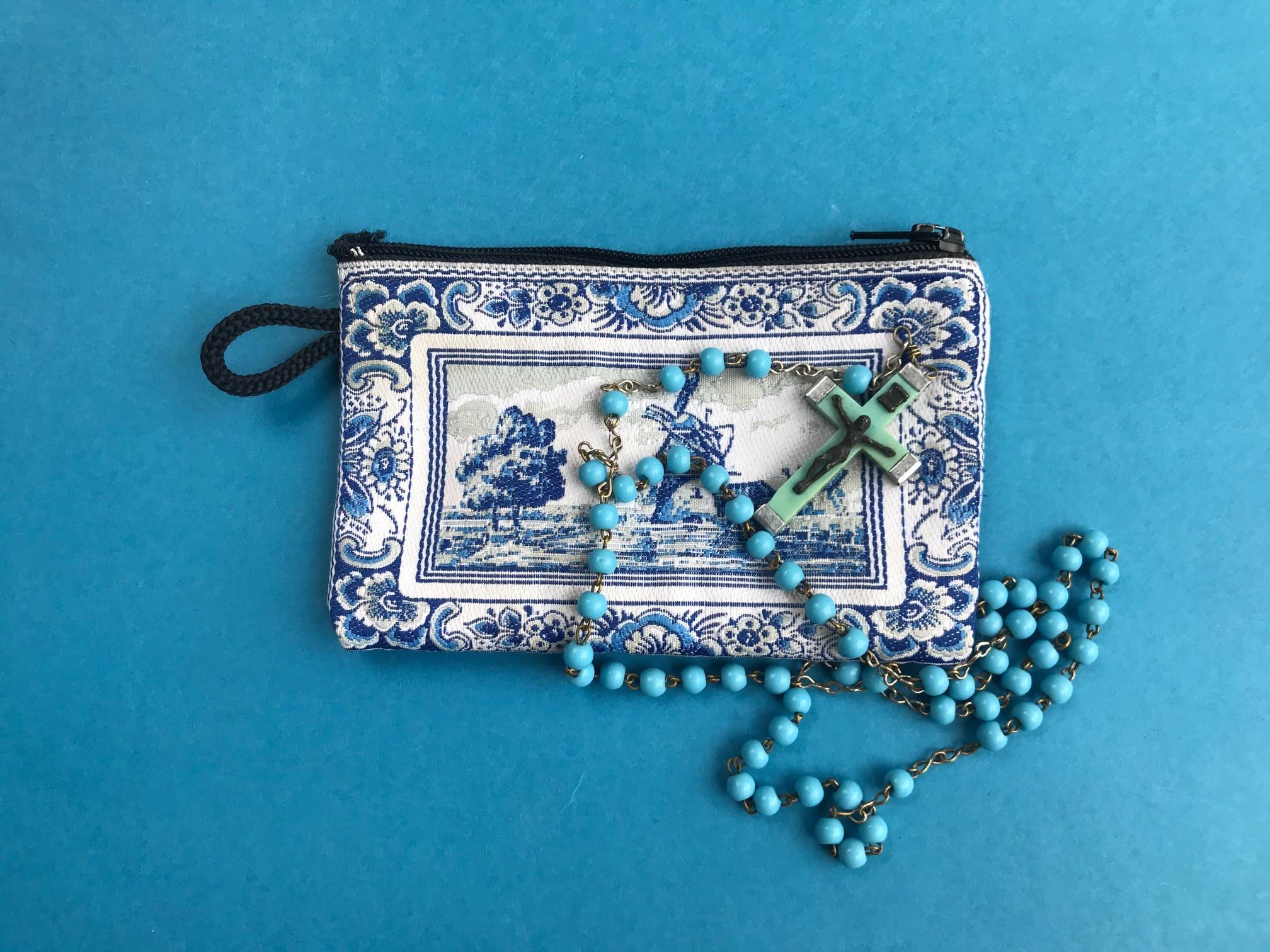 ---
Copyright 2020 Julie Vickery
Image copyright 2020 Julie Vickery. All rights reserved.
About the Author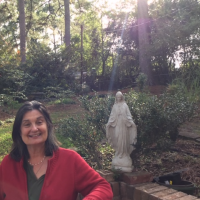 Julie Vickery is a wife and mother of two grown children. She has a Master of Arts degree in Sacred Theology and enjoys continuing her studies online. Other favorite pastimes include reading and writing nonfiction, gardening, walking and taking part in local and online inter-faith discussion groups.