May is the month of Mary, and it's a month that traditionally I think more about praying the rosary. The women's ministry in my parish prays the rosary before each Mass during May, and it always nudges me to realize that I should pray the rosary more frequently than I actually do. Indeed, therein lies the rub – I like to pray the rosary with other people. And that opportunity does not always present itself.
Growing up, the thought of making my way through an entire rosary was an overwhelming task. One decade at a time, please! When I tagged along with my mother to a Marian-centered prayer group, I saw that they prayed multiple rosaries per meeting. The group would space out the Joyful, Sorrowful and Glorious mysteries over the course of the evening, and everyone took turns reading the mysteries and leading the prayers. Although it was still difficult for me to sit still for that long, I found that I could actually make it. There was something about praying in community that really appealed to me.
Now, my opportunities for praying the rosary in community are much more limited. Occasionally my children will oblige me, but usually when I suggest it a lot of whining ensues, because they, like their distracted mother before them, believe it is difficult to stay still for an entire rosary. I do like to pop in a recording of other communities praying the rosary while I am in my car, and I will pray along with them. These days, that's as close to praying in community as I can get. But hey – it's with the Sisters of Mary, Mother of the Eucharist! I consider that a win!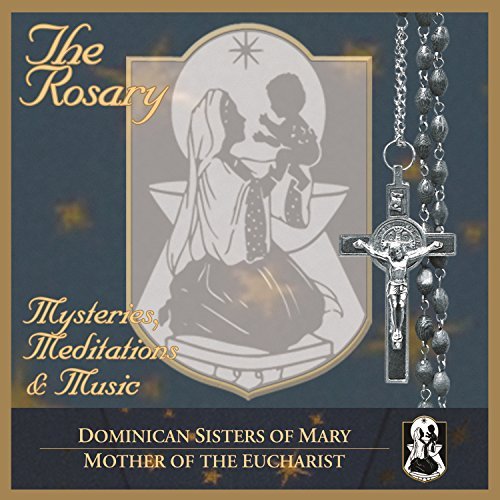 [tweet "Can't pray the #rosary in community? @CatholicTiffany brings the community in the car."]
Sometimes I pray the rosary in the car even without the recording of the Sisters, or while I'm walking. There is something about having scenery moving around me that quiets my spirit and helps me to focus on my prayers. But I have to admit that I never sit down, pull out my rosary, and pray while being still. I suppose this says something about my lack of discipline, but there you have it.
Lately I have been hankering to pray the rosary more often. Perhaps it would help to go back to my childhood habit of praying a single decade, and praying it while sitting still, really focusing on the mysteries and the words of the prayers. This May, that is my goal. I want to be present more with my Mother. She deserves my best effort. I am certain that I will still pray in the car, and that is a good thing too. I have developed a good habit there, and good habits are worth fostering!
I own many beautiful rosaries, and keep them scattered throughout my day (desk, car, bedside, coffee table) to inspire prayer when the right moment comes. This month, I aim to take them in hand more frequently and set my mind to the life of Our Lord and His Mother.
What are your prayer goals this May? Where do you like to pray the rosary? I would love to hear from you in the comments!
Copyright 2017 Tiffany Walsh
About the Author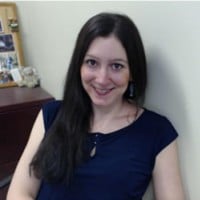 Tiffany Walsh is a wife and mother, a native western New Yorker, and a college librarian. She is a cradle Catholic who rekindled her childhood faith as a graduate student via her love of books, and is the author of Exploring the Catholic Classics, part of the Stay Connected Journals for Catholic Women series. She enjoys writing about faith, crafting, dance, fitness and wellness. Visit her blog at Life of a Catholic Librarian.