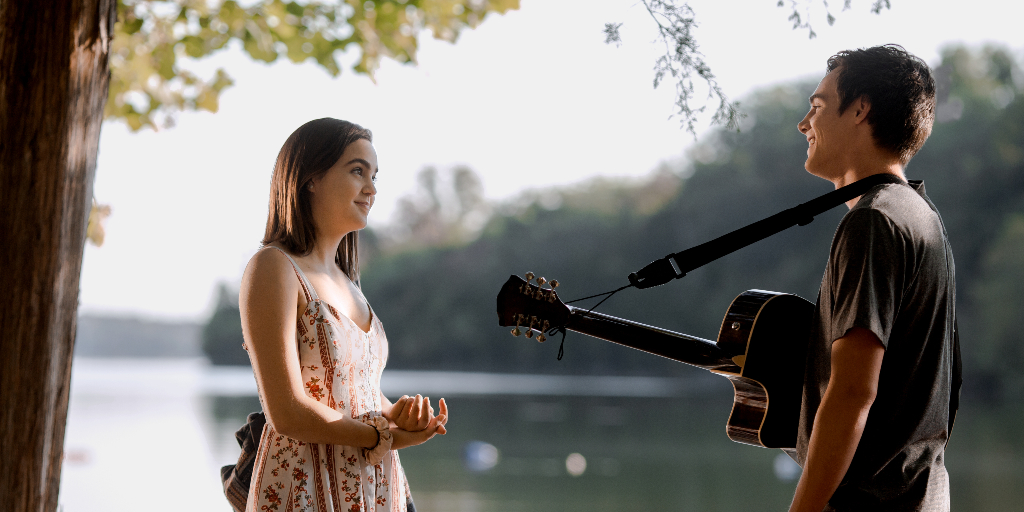 Sr. Nancy Usselmann reviews a truly family-friendly teen film about friendship, belonging, and connection.
It's rare these days to find a teen movie that actually shows young people trying to live a moral life, rare as that may be in the overall population. Even with their hormone-generating puberty experiences overwhelming their day-to-day existences, there is actually a whole lot more going on in their lives than what the popular culture shows. To actually have friendships without it always moving toward explicit sex or endless sexual banter as in Booksmart or Sex Education, is refreshing to see in teen entertainment, especially on Netflix. And add a few High School Musical-type songs within a Christian camp setting, and you have an engaging teen film in A Week Away.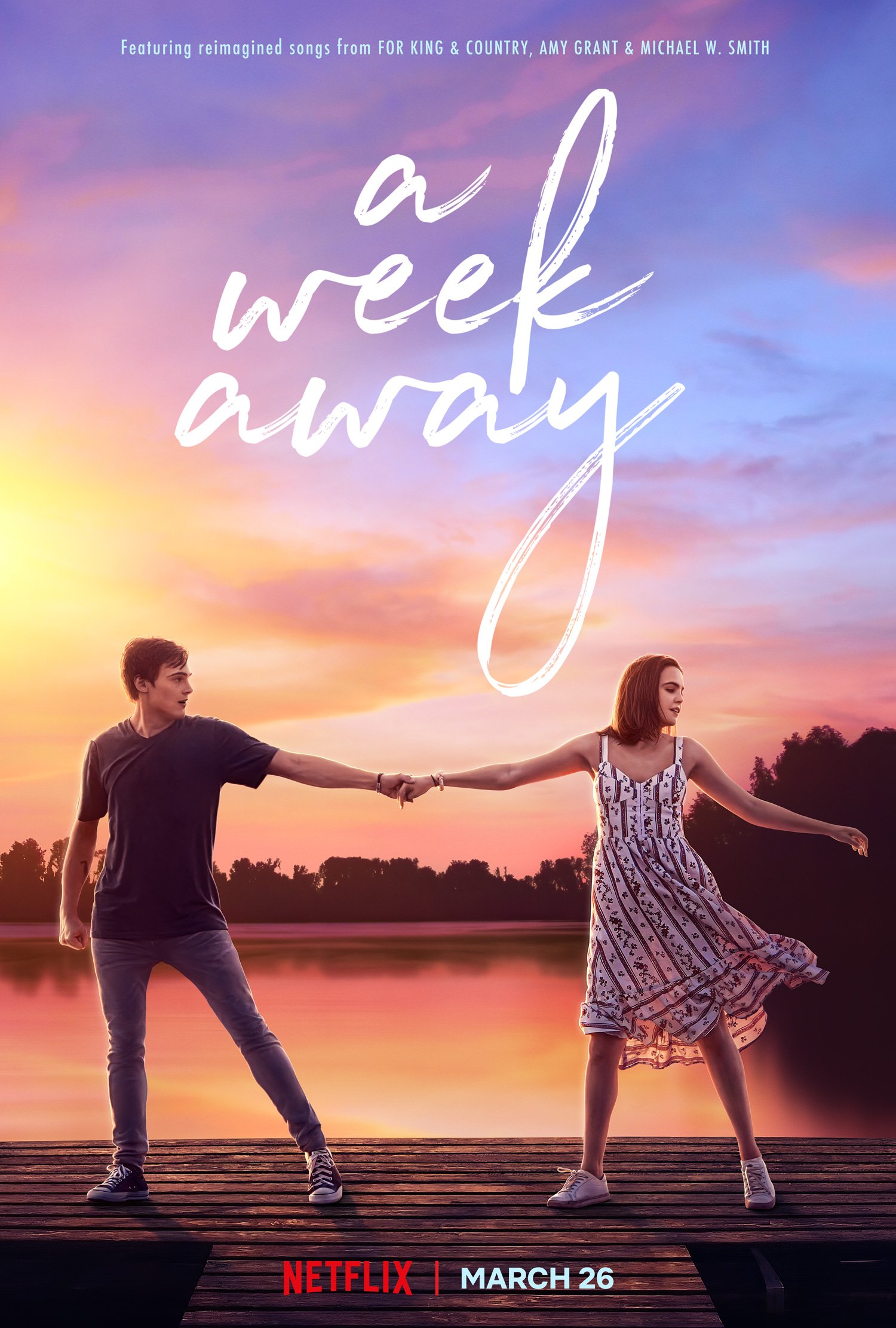 Directed by Roman White and written by Alan Powell and Kali Bailey, this film keeps the viewer engaged from start to finish as a light-hearted and sweet story of the suave but troubled orphaned kid, Will (Kevin Quinn), who has the choice of going to a Christian summer camp or juvenile detention for a series of thefts and destruction of property. He meets George (Jahbril Cook) who is a quirky smart guy but shy with the girls, and convinces him to keep his true identity hidden, saying they are distant cousins. Even though he feels a bit lost at this Camp-turned-Braveheart, he goes along with it somewhat removed emotionally from interacting, until he meets Avery (Bailee Madison). Avery's father runs the camp, so she shares her familiarity with Will, helping him understand the workings of summer camp, and he becomes drawn to her goodness.
The whole camp immediately starts into song and dance which somewhat works even while the audience's emotional connection to the characters has not even begun. When all the campers gather in a tribunal, separated into groups of Angels, Apostles, and Maximus, they begin their challenges to gain points for their teams. Though Will is challenged by some bullies who seek to discover his true identity, he finds solace in his guitar, the last gift he received from his father who passed away years before. The music becomes the conversation pieces in this film.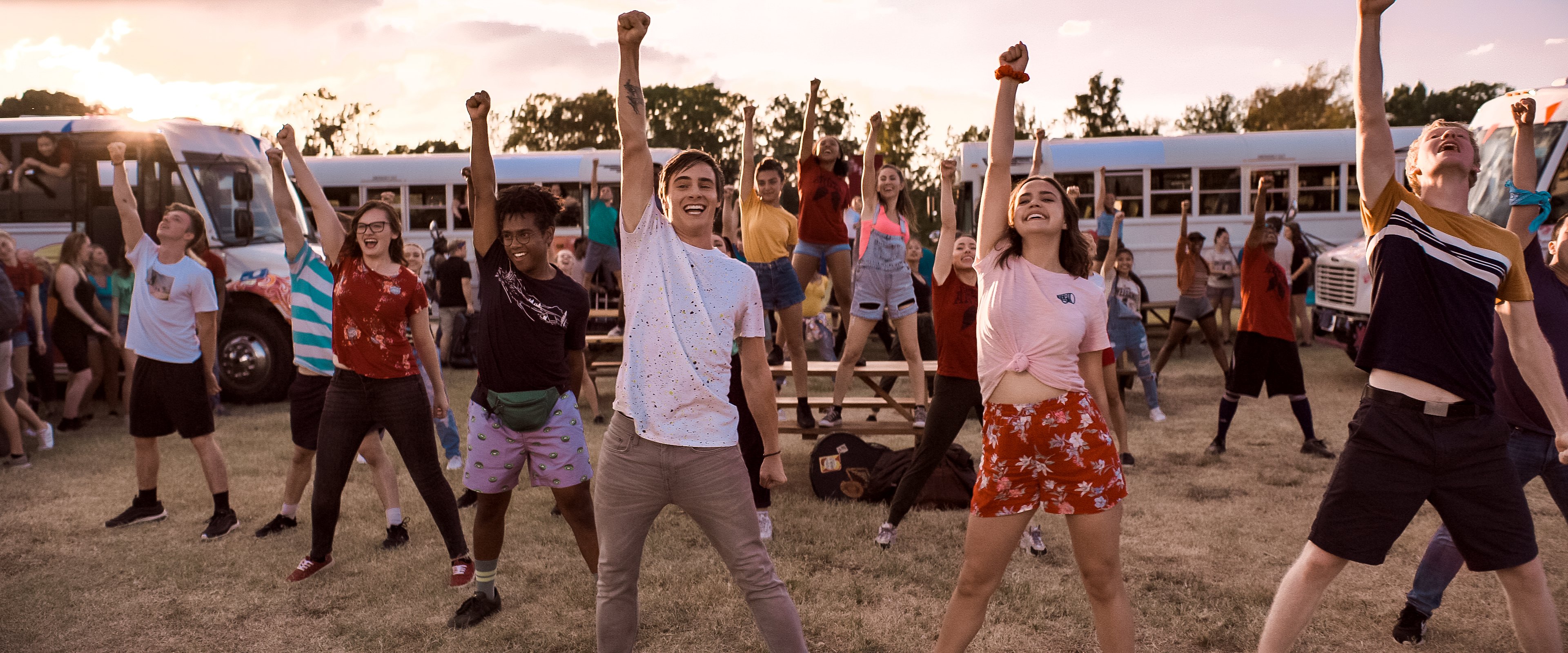 I must confess, I was a bit taken back when I heard remakes of Michael W. Smith's and Amy Grant's songs "Baby, Baby" and "Place in this World" in the soundtrack only because reviving 30-year-old songs for a contemporary teen movie seemed to connect the wrong audience for the film. Young people today would never have heard them, most likely, and so why not write new songs rather than revive old ones? But, as Kevin Quinn said, though he had not heard these songs before he fell in love with them and said that to, "reimagine them for a completely new audience" was a great experience for him. It also includes songs from classic Christian artists Steven Curtis Chapman and Richard Mullins in the soundtrack. Besides that, the film is entertaining and engaging, while also showing the workings of true friendship and how kindness always wins out in the end.
Will helps George talk to Presley (Kat Conner) whom he admires and who has a liking for him as well. In all his awkwardness, George steps up to the plate when his team needs him the most. His assurance is helped by Presley's encouragement. When Will's secret comes out, he disconnects from the camp feeling that he is too different from everyone else and that he really doesn't belong. Through Avery's reaching out to draw him back, he realizes that he does belong when he says, "It's been so long since I've felt connected — part of something bigger." That's what every teen wants — to be connected, to be part of a community, to be accepted and loved. Quinn hopes all young people who see this film experience a sense of belonging, since, "it's so important to have a community around you and surrounded by the people you love." This film shows this in a pleasant and fun-loving way. Madison says that this film to her is, "just straight up joy" and she believes that in a time of so much uncertainty, young adult audiences can, "take a breath of relief and feel that sense of hope and faith and light at the end of the tunnel."
This Christian version of High School Musical is definitely a film that parents and teens can watch together without being embarrassed. #catholicmom
This Christian version of High School Musical is definitely a film that parents and teens can watch together without being embarrassed by its content or explicitness. Though the Christian symbols are somewhat muted, the Christian virtues of kindness, respect, understanding and forgiveness are displayed as something to emulate. Even Sean, who reveals Will's true identity, apologizes in the end for disrupting things. This moment of reconciliation rarely happens in most movies, since revenge is considered the only response to injustice. Instead, this film holds up its purpose of showing Gospel values lived out in the day-to-day lives of teenagers.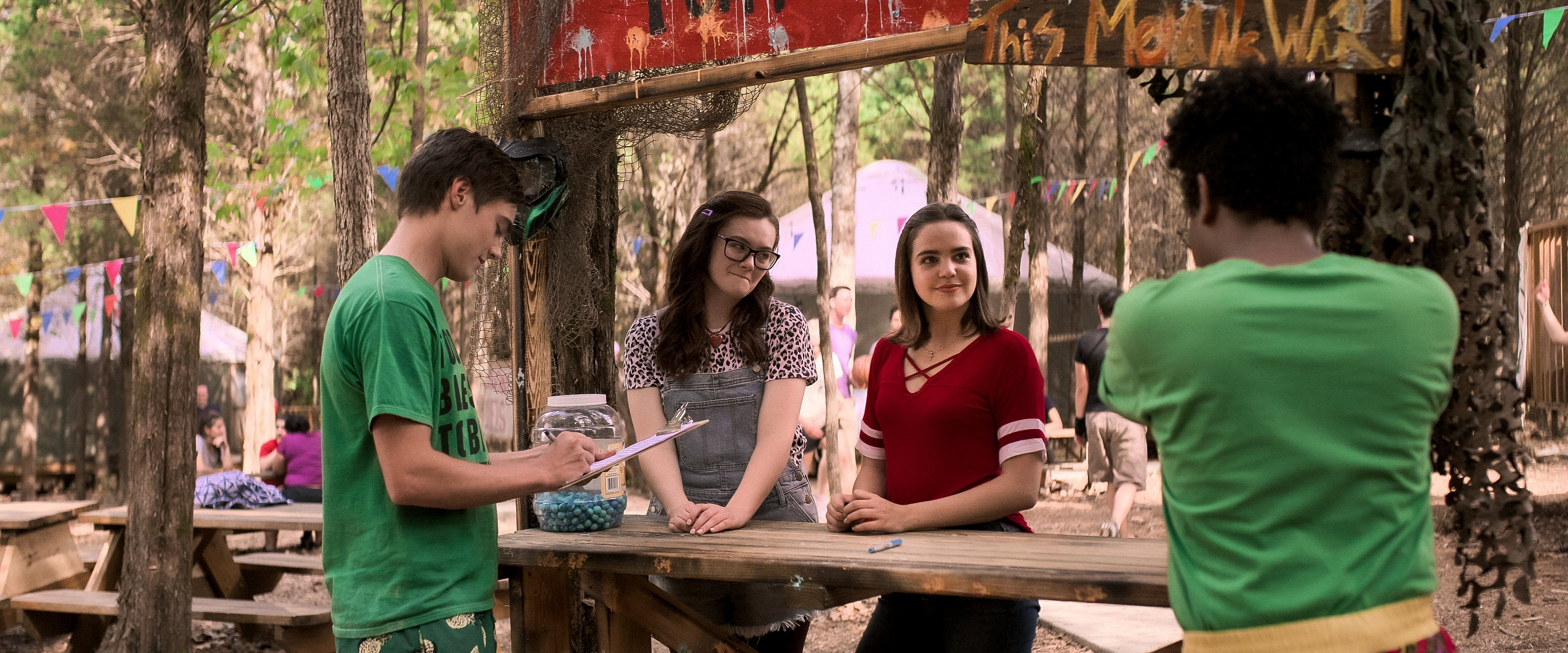 As Jahbril Cook says, "This film says that you are good enough and the most important thing is to learn to accept yourself." As challenging as this is for teens, self-acceptance and finding community are essential to living peacefully the tumultuous teenage years. Thanks to filmmakers such as these, teens can learn that friendship, trust, hope and joy are what make someone seen, as Conner says, "in a beautiful light."
---
Copyright 2021 Sr. Nancy Usselmann, FSP
Images © 2021 "A Week Away" by Netflix. All rights reserved.
Originally published on bemediamindful.org
About the Author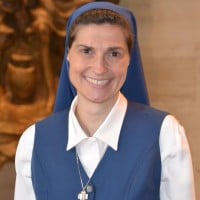 Sr. Nancy Usselmann, FSP is a Daughter of St Paul and the Director of the Pauline Center for Media Studies in Los Angeles, CA. She is a Media Literacy Education Specialist, theologian, international speaker, film reviewer, and blogger for BeMediaMindful.org. Her book A Sacred Look: Becoming Cultural Mystics is a theology of popular culture published by Wipf & Stock Publishing.