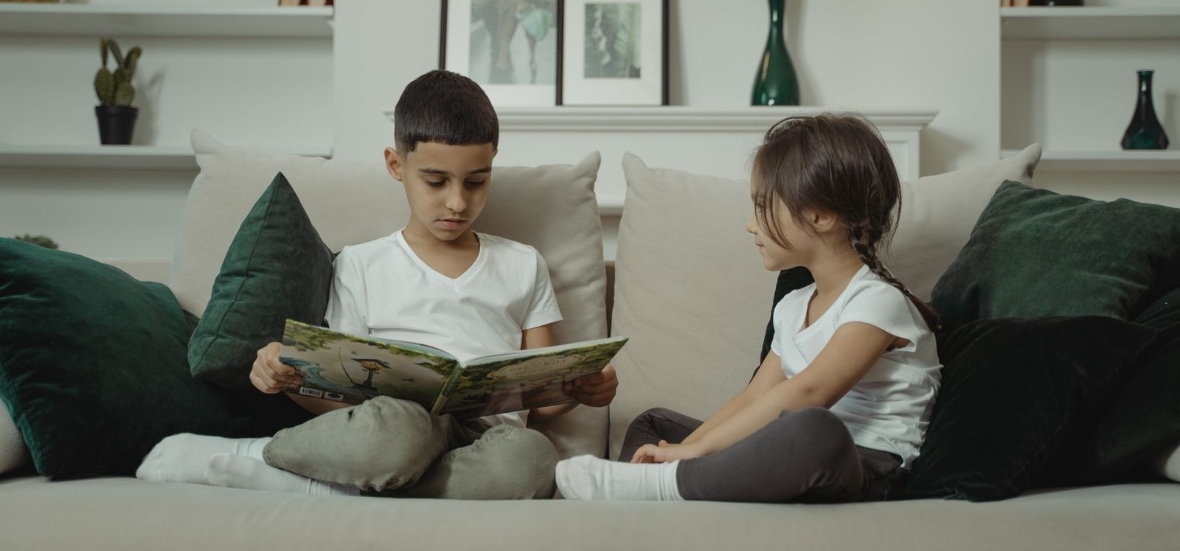 Katie Fitzgerald suggests 6 read-alouds that set the right tone for thinking and learning about Advent.
For several years, I worked in the children's department of a public library. Invariably, each year, immediately after Thanksgiving, requests for Christmas books would start rolling in. By the second week of December, there were often no Christmas books left on the shelves, even though Christmas Day was still weeks away.
When I became a mom, I knew I wanted to pace myself a bit with the Christmas books I read with my kids so we wouldn't feel burned out on Christmas before the season truly got underway. I started curating our books in such a way that the titles we read during Advent promote an attitude of preparation and anticipation rather than one of premature celebration. If you, too, are looking for children's books that will help set this anticipatory tone this Advent, I have some suggestions.
My first three recommended titles are secular in content, but they set the right tone for thinking and learning about Advent. The rest are more explicitly religious, and they focus on preparing our homes and hearts for Christmas.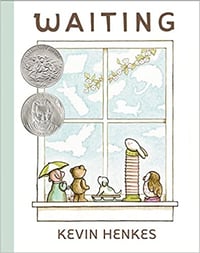 In Waiting by Kevin Henkes each of several figurines on a windowsill is waiting for something specific to happen: the pig with an umbrella for a rainstorm, the dog on a sled for a snowstorm, and the cat with patches for a surprising addition to her family. The author does a beautiful job of showing the rewards of waiting, as each toy animal's longed-for event takes place in turn, bringing joy to each of the figures.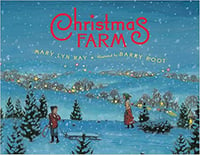 Christmas Farm, written by Mary Lyn Ray and illustrated by Barry Root, places a similar emphasis on the need for a period of waiting before a reward comes to fruition. Though the title suggests the book is set during Christmas, the focus is actually on planting evergreen trees and nurturing them over time so they can be used as Christmas trees. The process takes lots of careful planning and preparation before it can begin and many years of waiting before the trees are fully grown. This is one of the first books I take out from our holiday box each year, because it helps set that expectant mood and emphasizes the need for sacrifice and preparation before experiencing a joyful event.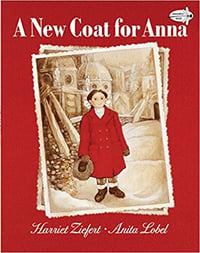 Similarly to Christmas Farm, A New Coat for Anna also involves waiting patiently while a project is in progress. In this case, Anna waits as her mother, struggling to make ends meet after World War II, barters with her neighbors for the necessary materials to have a coat made for her daughter. Anna participates in each phase of the process, from shearing the sheep to make the wool to gathering lingonberries for the red dye. Finally, after a year has passed, Anna wears her new coat to the farm to show the sheep what has become of their wool.
Nine Days to Christmas by Marie Hall Ets is a still-in-print vintage favorite about the Mexican tradition of Las Posadas. In the story, Ceci is anticipating her first pinata, which will be part of the celebration that reenacts Mary and Joseph's journey to Bethlehem. Her excitement as she waits for the day of her posada mirrors kids' excitement during this season. I always read this book aloud on December 16, and it makes a nice start to a countdown to Christmas.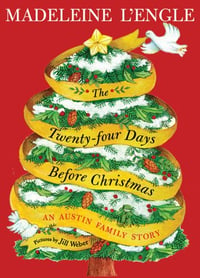 A slightly longer book that also helps mark the days of Advent is The Twenty Four Days Before Christmas by Madeleine L'Engle. This novella is a part of L'Engle's series about the Austin family, but it can be read as a stand-alone. Every year, the Austins count down to Christmas with an Advent calendar and daily surprises. This year is especially exciting because Mrs. Austin is expecting a new baby around the holidays. L'Engle describes all the ways the Austins prepare for Christmas, making this a great story for modeling how a family might observe Advent. The parallels between the expected arrivals of the Austins' baby and the Christ child also beautifully underscore the true meaning of Christmas.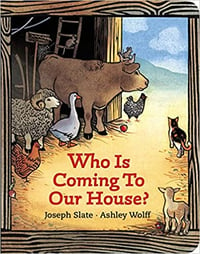 Finally, in Who is Coming to Our House?, written by Joseph Slate and illustrated by Ashley Wolff, a mouse tells its barn-mates that someone is coming to their house. The other animals respond by stating what they will do to prepare their home for the visitors, who of course turn out to be Mary and Joseph looking for a place for Jesus to be born.
This book and all the others I've named emphasize the need to prepare for the coming of Jesus. Each title can easily spark discussions with kids of a variety of ages about how we prepare ourselves to welcome Jesus into our homes and hearts when Christmas comes.
CLICK TO TWEET
6 read-alouds that set the right tone for thinking and learning about Advent. #catholicmom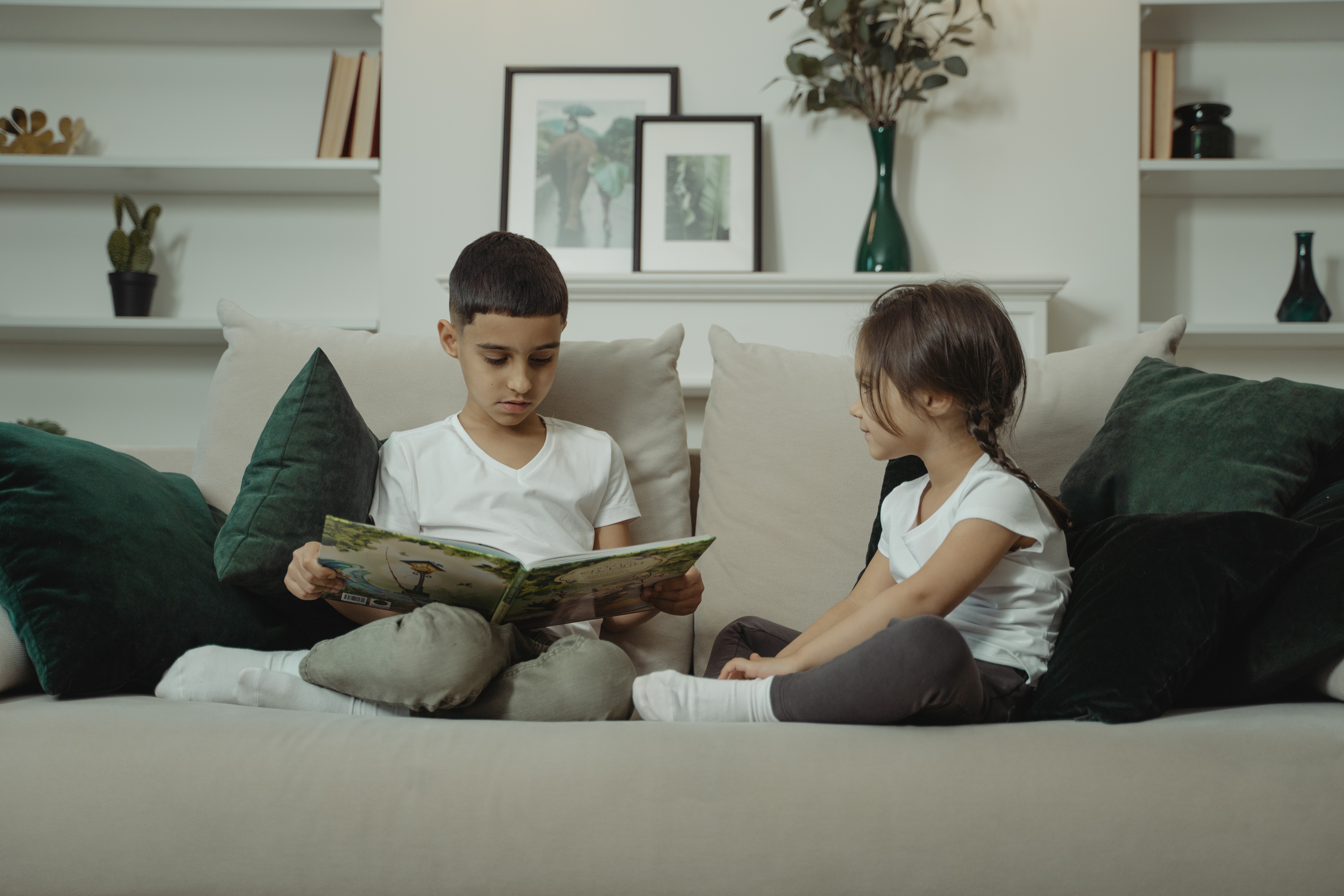 ---
Copyright 2020 Katie Fitzgerald
Image: Tima Miroshnichenko (2020), Pexels
About the Author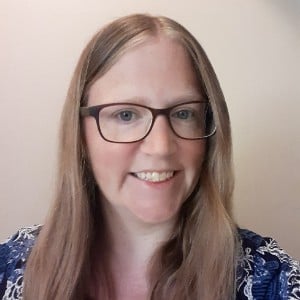 Katie Fitzgerald is a former children's librarian turned stay-at-home, homeschooling mom. She and her librarian husband live in Maryland with their five children, the youngest of whom are boy/girl twins. She has published two textbooks for librarians, and she writes about homeschooling, books and the reading life from a Catholic perspective at ReadAtHomeMom.com and on Instagram @read.at.home.mom.