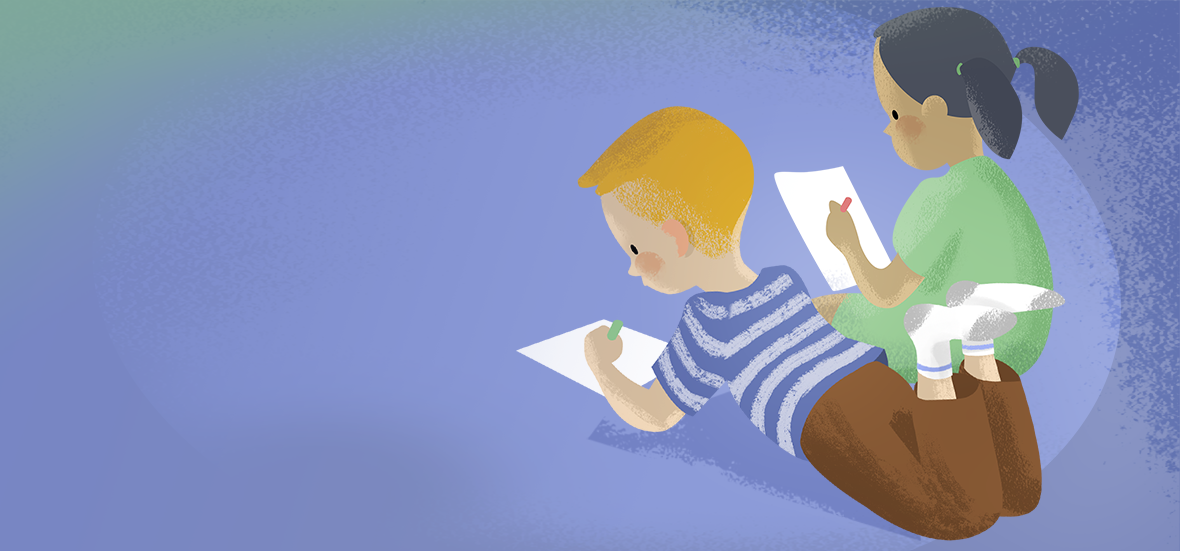 Katie Fitzgerald suggests picture books that will help children recognize the intrinsic value of every human being, no matter his or her age.
In a 2015 general audience, Pope Francis said, "Where there is no honor to the elderly, there is no future for the young." In teaching my children about the sanctity of human life from conception to natural death, I want to be sure to instill in them a sense of respect and love for the elderly. One of the key ways I do this in our daily lives is to read picture books that promote empathy for older people.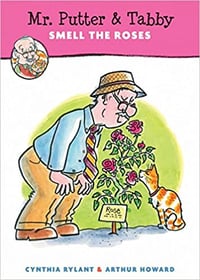 One elderly children's book character who evokes empathy from young readers is Cynthia Rylant's Mr. Putter from the Mr. Putter and Tabby series. Mr. Putter, who is somewhat quiet and introverted, lives with his cat, Tabby, and the two of them share many adventures with the vivacious Mrs. Teaberry, who is also elderly, and her dog, Zeke. The author often places Mr. Putter and Mrs. Teaberry in positions of vulnerability, such as when they attempt to learn a new skill, making it very easy for kids, who are also in a phase of vulnerability, to step into their shoes. Mr. Putter also helps readers relate to him by flashing back to his childhood in nearly every book, reminding kids of how much they and the lovable older gentleman have in common.
Reading about Mr. Putter often reminds me of a wordless picture book I love, The Boys by Jeff Newman. In this book, a little boy longs to play baseball, but he feels too shy to approach the other kids on the field. Sitting on a bench nearby is a group of elderly men who notice the child's difficulties and reach out to befriend him. With the help of these men, who try to cheer up the boy by playing on the playground, riding bicycles, and even playing ball themselves, the would-be baseball player finally gains the confidence to join the team. This book really highlights the joys of inter-generational friendships and models how kids can learn from much older people.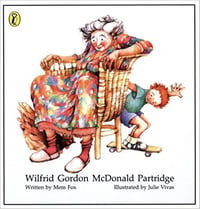 Wilfrid Gordon McDonald Partridge by Mem Fox with illustrations by Julie Vivas also celebrates the friendships that can be formed between young children and their elderly neighbors and relatives. Wilfrid lives next door to a retirement home, and he is friends with all of the residents, each of whom shares with Wilfrid a different skill or pastime. When he learns that one of his friends, Miss Nancy, is beginning to lose her memory, Wilfrid brings objects to share with her to help her remember what she has forgotten. This book is an excellent way to broach the subject of dementia and other cognitive impairments sometimes experienced by the elderly and it puts a really hopeful spin on the subject so that kids feel ready to help rather than afraid of the unknown.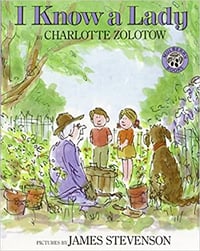 Finally, the most beautiful book I have read on this subject is I Know A Lady, written by Charlotte Zolotow and illustrated by James Stevenson. The story is narrated by a child whose poignant words describe the relationship between an elderly woman who lives alone and the children in her neighborhood. In each season of the year, the lady of the title is seen waving to the children, welcoming them into her home, and loving them. The narrator also reflects on what the lady may have been like as a young child and expresses her love for the lady as well. The text is very spare and simple, but the message about loving our elderly neighbors is powerful enough to bring a tear to your eye.
It is so important to me that my kids recognize the intrinsic value of every human being, no matter his or her age. With the help of gentle and inspirational picture books like these, I can encourage them to honor the elderly and look toward building a culture of life that truly values old and young alike.
Encourage children to honor the elderly and look toward building a culture of life that truly values old and young alike. #catholicmom
---
Copyright 2020 Katie Fitzgerald
About the Author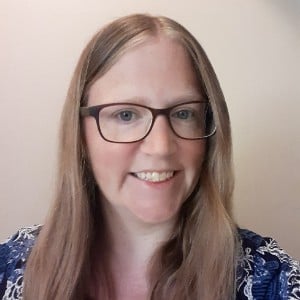 Katie Fitzgerald is a former children's librarian turned stay-at-home, homeschooling mom. She and her librarian husband live in Maryland with their five children, the youngest of whom are boy/girl twins. She has published two textbooks for librarians, and she writes about homeschooling, books and the reading life from a Catholic perspective at ReadAtHomeMom.com and on Instagram @read.at.home.mom.