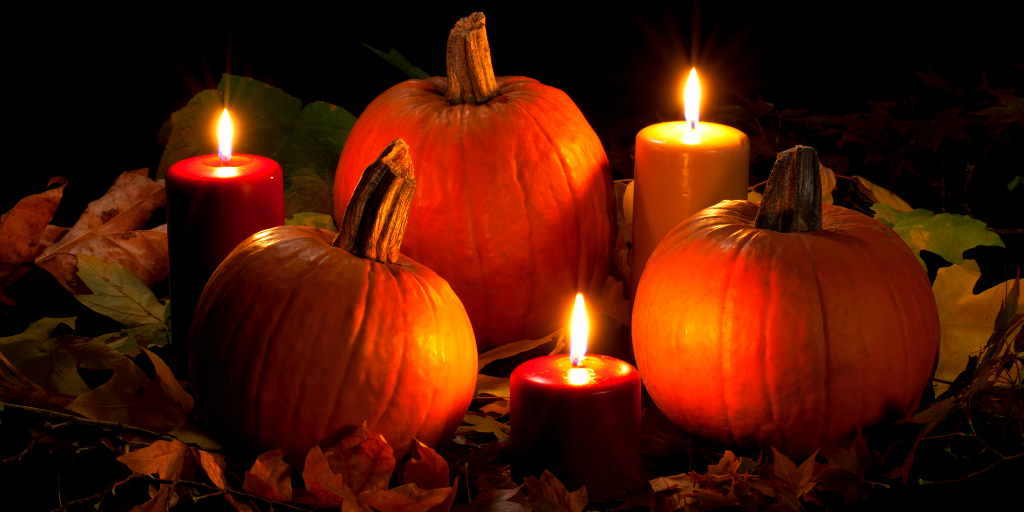 Tami Kiser encourages a fun celebration of Halloween that leads into dinner-table conversation about All Saints Day.
My family loves Halloween. No, we aren't those creepy people who go all out with dead bodies sprawled across their yards, but we can appreciate a good, fun scare and a little bit of the black humor that can accompany some of these displays. We just love the idea of dressing up and being out and about with the whole neighborhood. It's one of those holidays, at least in our neighborhood, where almost everyone participates, young and old. You are either handing out treats from your door, or hanging out with other parents and their small children making your way around the block.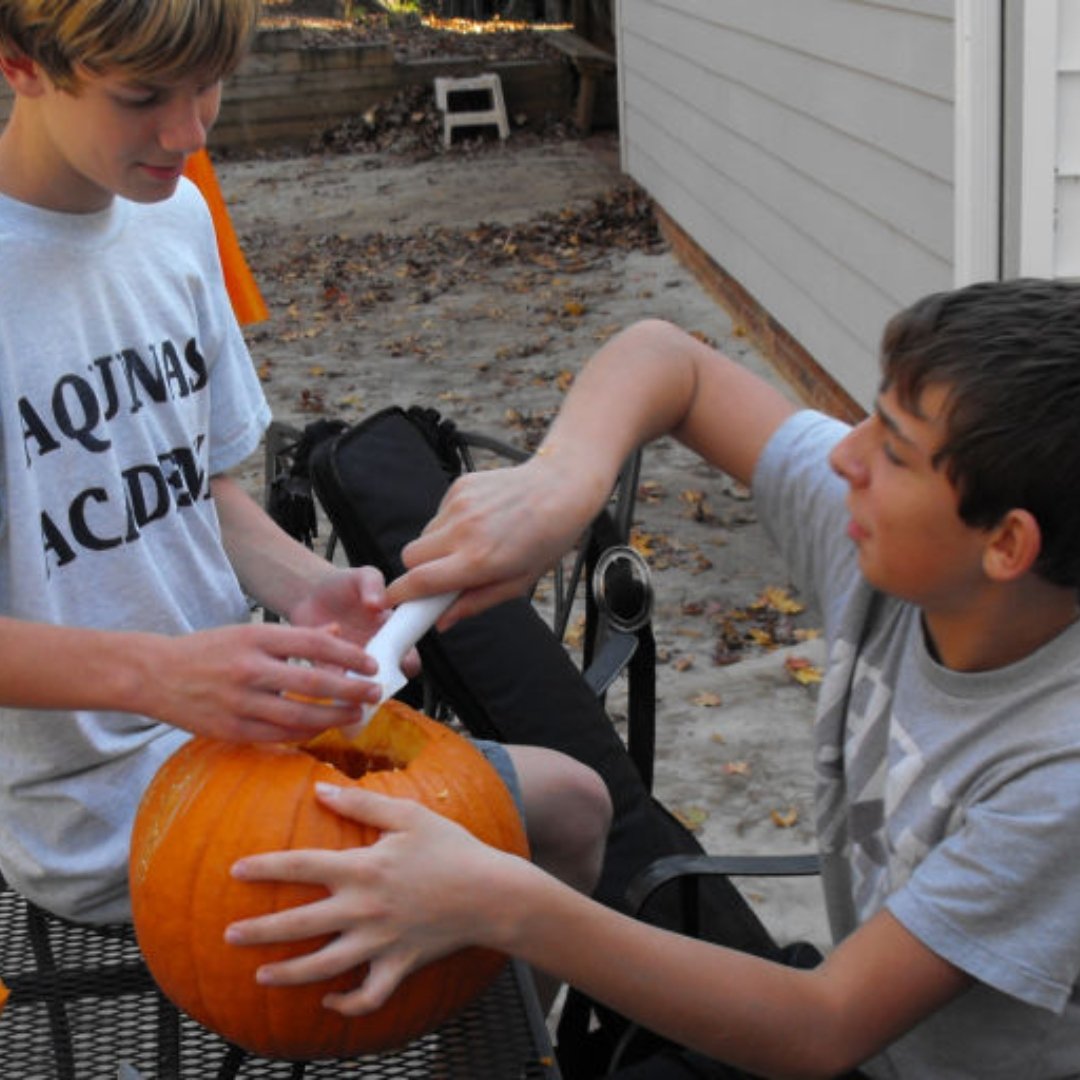 In our neighborhood, even the teens still get dressed up and make their rounds to collect candy. There's little bonfires in people's yards. Music playing -- albeit sometimes creepy, but who doesn't love to hear, The Monster Mash? It's just a good time for everyone.
Needless to say, when the real reason for celebrating Halloween comes the next day as "All Saint's Day" we are worn out. We do try to talk over with our children, at every opportunity, the origins of Halloween. We try to make clear the link to last night's celebration to the real feast day that is happening today. Even celebrating with a special treat seems nothing compared to the bag of candy that sits in the kitchen cabinet. However, we have found a couple of ways that we try to celebrate this important feast day that serves the purpose of remembering what it is really about.
After dinner together, we have an intentional time of prayer and discussion with our family. (When it's over, we often try serving a dessert made with some of the candy we collected at Trick or Treat -- like Reese's Brownies, or Milky Way Blizzards, and so on),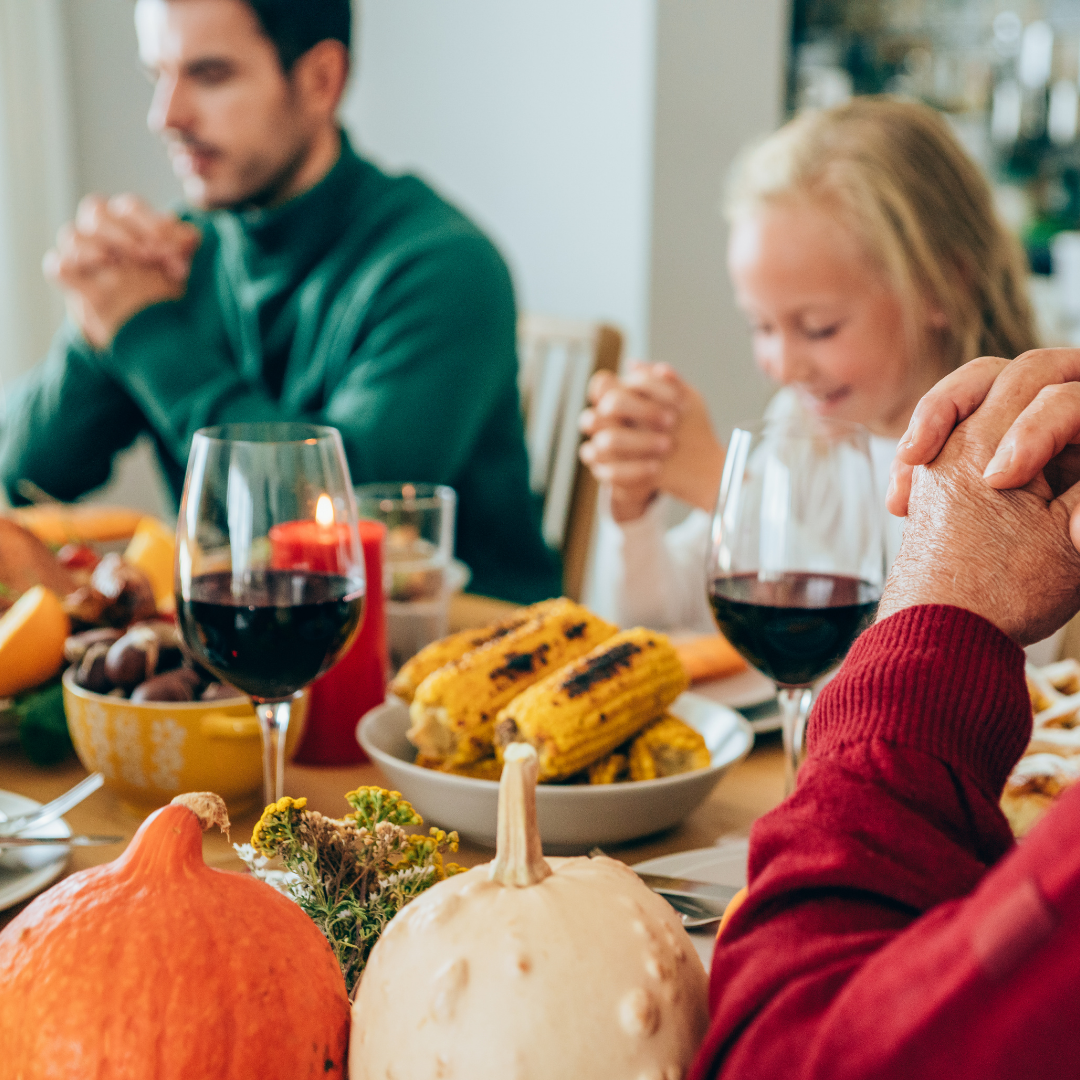 Here are the types of discussion questions we ask the kids:
Whose feast do we celebrate on All Saint's Day? (It's actually not the "common" saints that we all know, but rather the saints that no one has heard of, but nonetheless are still saints in heaven.)
What would be an example of this?
Do you have to be famous to be a saint?
Do you really think you are able to become a saint or is it just reserved for a few privileged folks?
Click to tweet:
Pray the Litany of Saints with your family on All Saints Day. #catholicmom
For a prayer, we say this Litany of Saints. It's an easy one for the kids to participate in. It is long — but we use that as a reminder of really how many saints there are in heaven — and this doesn't even scratch the surface.
Litany of the Saints
Lord, have mercy on us.
Lord, have mercy on us.
Christ, have mercy on us
Christ, have mercy on us.
Lord, have mercy on us.
Lord, have mercy on us.
Christ, hear us
Christ, graciously hear us.
God, the Father of heaven, have mercy on us.
God the Son, Redeemer of the world, ...
God the Holy Spirit, ...
Holy Trinity, one God, ...
Holy Mary, pray for us.
Holy Mother of God, ...
Holy Virgin of virgins, ...
St. Michael, ...
St. Gabriel, ...
St. Raphael, ...
All you Holy Angels and Archangels, ...
St. John the Baptist, ...
St. Joseph, ...
All you Holy Patriarchs and Prophets, ...
St. Peter, ...
St. Paul, ...
St. Andrew, ...
St. James, ...
St. John, ...
St. Thomas, ...
St. James, ...
St. Philip, ...
St. Bartholomew, ...
St. Matthew, ...
St. Simon, ...
St. Jude, ...
St. Matthias, ...
St. Barnabas, ...
St. Luke, ...
St. Mark, ...
All you holy Apostles and Evangelists, ...
All you holy Disciples of the Lord, ...
All you holy Innocents, ...
St. Stephen, ...
St. Lawrence, ...
St. Vincent, ...
Sts. Fabian and Sebastian, ...
Sts. John and Paul, ...
Sts. Cosmas and Damian, ...
All you holy Martyrs, ...
St. Sylvester, ...
St. Gregory, ...
St. Ambrose, ...
St. Augustine, ...
St. Jerome, ...
St. Martin, ...
St. Nicholas, ...
All you holy Bishops and Confessors, ...
All you holy Doctors, ...
St. Anthony, ...
St. Benedict, ...
St. Bernard, ...
St. Dominic, ...
St. Francis, ...
All you holy Priests and Levites, ...
All you holy Monks and Hermits, ...
St. Mary Magdalene, ...
St. Agatha, ...
St. Lucy, ...
St. Agnes, ...
St. Cecilia, ...
St. Anastasia, ...
St. Catherine, ...
St. Clare, ...
All you holy Virgins and Widows, ...
All you holy Saints of God, ...
Lord, be merciful, save your people.
From all evil, ...
From all sin, ...
From your wrath, ...
From a sudden and unprovided death, ...
From the snares of the devil, ...
From anger, hatred, and all ill-will, ...
From the spirit of uncleanness, ...
From lightning and tempest, ...
From the scourge of earthquake, ...
From plague, famine, and war, ...
From everlasting death. ...
By the mystery of your holy Incarnation, ...
By your Coming, ...
By your Birth, ...
By your Baptism and holy fasting, ...
By your Cross and Passion, ...
By your Death and Burial, ...
By your holy Resurrection, ...
By your wonderful Ascension, ...
By the coming of the Holy Spirit, ...
On the day of judgment,
Be merciful to us sinners, Lord, hear our prayer.
That you will spare us, ...
That you will pardon us, ...
That it may please you to bring us to true penance, ...
Guide and protect your holy Church, ...
Preserve in holy religion the Pope, and all those in holy Orders, ...
Humble the enemies of holy Church, ...
Give peace and unity to the whole Christian people, ...
Bring back to the unity of the Church all those who are straying, and bring all unbelievers to the light of the Gospel, ...
Strengthen and preserve us in your holy service, ...
Raise our minds to desire the things of heaven, ...
Reward all our benefactors with Eternal blessings, ...
Deliver our souls from eternal damnation, and the souls of our brethren, relatives, and benefactors, ...
Give and preserve the fruits of the earth, ...
Grant eternal rest to all the faithful departed, ...
Amen.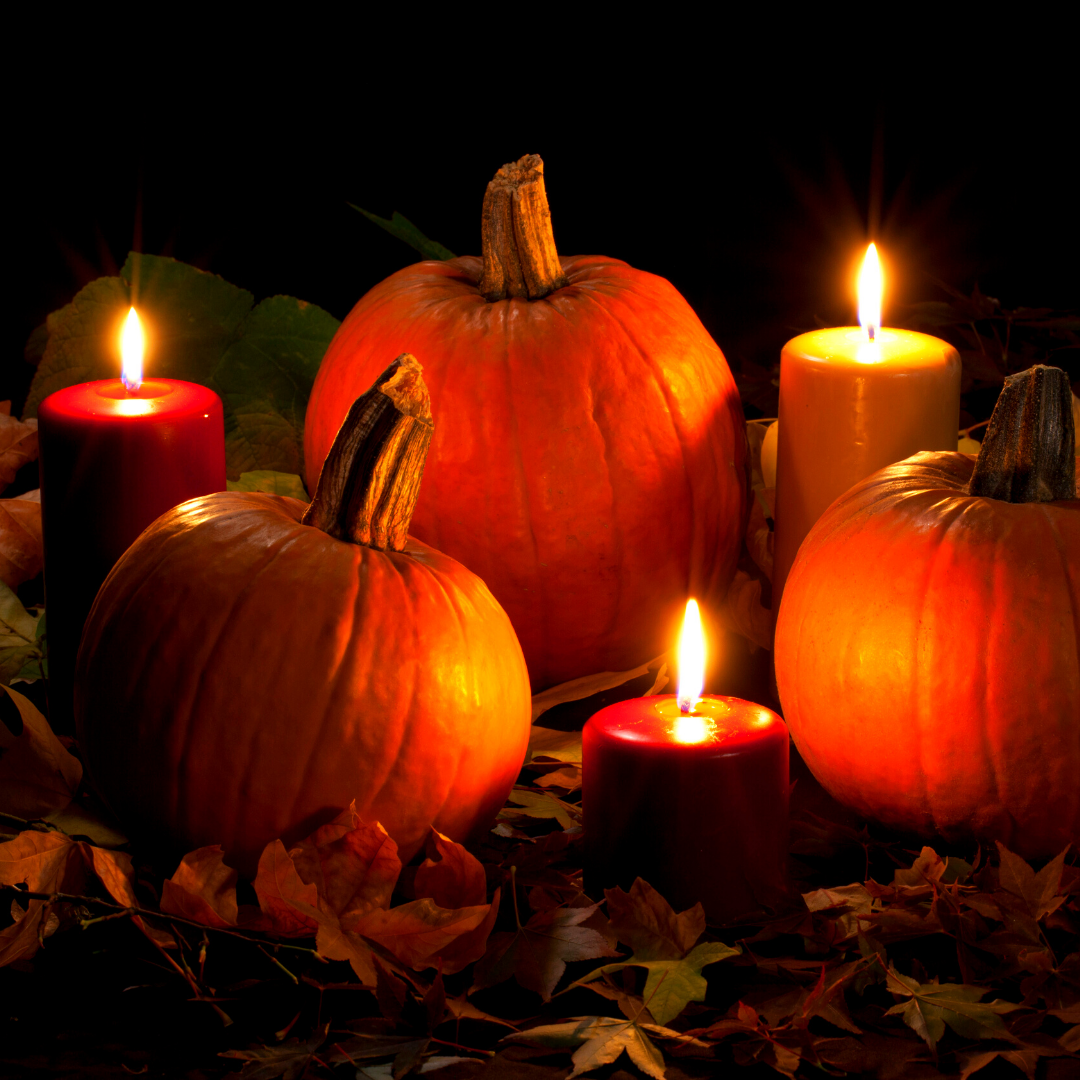 ---
Copyright 2021 Tami Kiser
Images: Canva Pro; photo of boys carving pumpkin copyright 2021 Tami Kiser, all rights reserved.
About the Author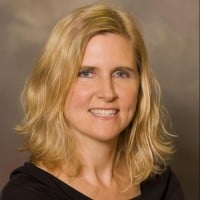 Tami Kiser is a wife, mother, teacher, author, and speaker. She runs a video production studio featuring Catholic speakers. These can be purchased or viewed on Formed. She also is the co-owner and host of a new Catholic Retreat and Cultural Center in the Carolina Mountains called Heart Ridge. She has taught everything from NFP, Zumba, cleaning toilets, Catholic crafting, the hula, bullet journaling, tap dancing, and liturgical living to Saxon Math 54 for the 10th time.