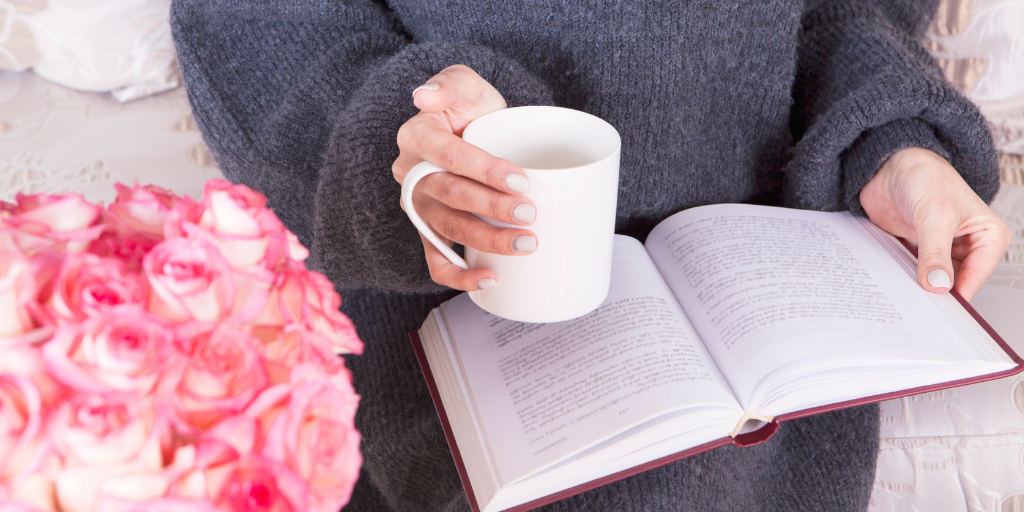 Carolyn Astfalk hosts the Open Book linkup: Share what you're reading and get recommendations from other readers.
Welcome to the April 2022 edition of An Open Book, hosted both at My Scribbler's Heart AND Catholicmom.com.
An Open Book is all about what my family is reading this month, from the adults down to the little kids.
Share what you're reading by linking up your blog post below. Simply write about what you're reading. You can make it personal or, as I do, extend it to the whole family. Your post can be as simple as a few lines about the book or as in-depth as a 700-word review. That's entirely up to you. You can even forego writing all together and record a video or simply post cover photos.
No blog? No problem. Please share what you're reading in the comments.
What are you (or your family) reading this month? Share in the #AnOpenBook linkup #catholicmom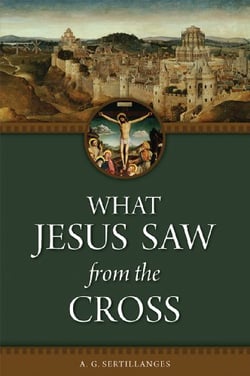 I was the lucky winner of some Lent-themed books from Catholic Mom, and my husband is benefitting. His Lenten reading during weekly Adoration is What Jesus Saw from the Cross by A. G. Sertillanges. The author is a priest who lived in Jerusalem, and the book was originally published in French in 1930. Sophia Institute Press has reprinted this "devotional book [which] gives you vivid and dramatic details not included in the Gospel."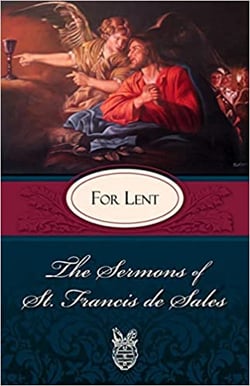 On the recommendation of Catholic Mom and Daughter, I bought a copy of The Sermons of St. Franics de Sales for Lent. I've been reminded why I liked the saint's Introduction to the Devout Life so much, and I'm doing something I never do: using a highlighter to mark all the bits of wisdom shared. It's easy to do since De Sales' sermons are well-organized. It may have been written in the 17th century, but the lessons are still applicable to 21st-century life.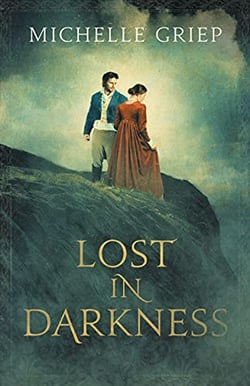 Lost in Darkness by Michelle Griep quickly became my favorite book I've read so far this year. With great characters, excellent pacing, and nods to Mary Shelley's Frankenstein, this Gothic romance is a reminder of the importance of full reliance on God. The brother of heroine Amelia Balfour is a noble, tragic "monster," who becomes a wiling victim of the true monster of the tale, a misguided surgeon. Luckily, there is an honorable, kindhearted hero on hand.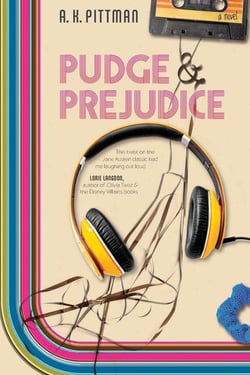 I revisited the 1980s—an era I more frequently wish to return to—with A.J. Pittman's Pride and Prejudice retelling, Pudge and Prejudice. Beloved nostalgia aside, I enjoyed the parallels to the classic, and I become more invested in Elyse and Billy's happy ending than I ever was in Elizabeth's with Mr. Darcy. A 1980s Texas high school setting worked remarkably well, and particularly Billy Fitz's character (Mr. Darcy), rang true.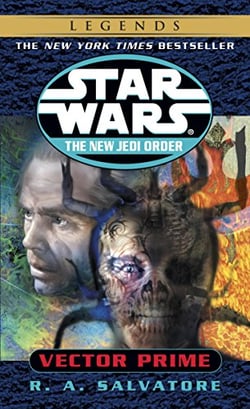 My oldest son continues to read through the Star Wars series he discovered in the attic. Vector Prime by R. A. Salvatore (The New Jedi Order) takes place twenty-one years after the Battle of Endor depicted in Return of the Jedi, when the New Republic faces a new threat from the Outer Rim. He gives the series a thumbs up!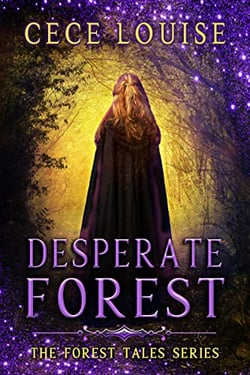 My teenage daughter has begun reading Cece Louise's Forest Tales series, beginning with Desperate Forest. She loved the first novel in this historical fantasy series. Princess Roselynn flees to Eternity Forest after the murder of her father and is captured by an outlaw, Jay. He might be her enemy—but he might also be the love interest. We know how that goes, right? I'm so glad my daughter liked this fun, clean YA book. She's eager to continue the series.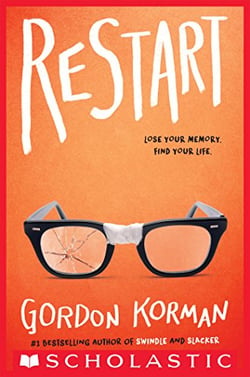 With her eighth-grade class, she is also reading Restart by Gordon Korman. Chase has a case of amnesia after a fall. Apparently, before the fall, he was a jerk. Now he has a chance to be someone different. Someone better, as the tagline would suggest: Lose your memory. Find your life. My daughter is enjoying this book a lot.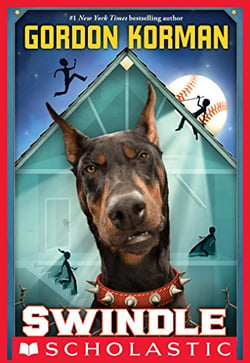 My younger daughter is reading another Gordon Korman book with her fourth-grade class. Swindle is described thusly: "Ocean's 11 . . . with 11-year-olds, in a super stand-alone heist caper." The stolen item is a valuable baseball card and the obstacles to its safe return are a nasty guard dog, a high-tech security system, and the disadvantages of being 11-year-old kids. Looks fast paced and fun.
We have lots of crossover reading going on here not only with Gordon Korman books, but with this daughter reading Stuart Little, which I'm sure I've included here before; The Wild Robot, which her younger brother read a couple of months ago; and Flora and Ulysses, which her young brother is currently reading.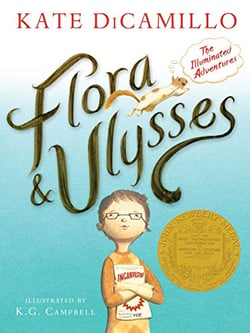 Flora and Ulysses by KateDiCamillo is a Newbery Medal winner about a superhero squirrel named Ulysses, and Flora, the girl who discovers him. The book includes not only text but comic-style graphics and full-page illustrations. It seems that the friendship between Ulysses and Flora and how it affects others is what makes the story beloved.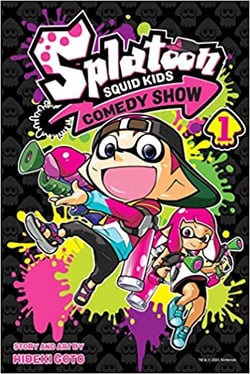 Just as we eat a healthy diet with some junk on the side, so is my son reading both the old, giant Illustrated Treasury of Children's Literature and Splatoon Squid Kids Comedy Show by Hideki Goto. I don't expect much from books based on video games, but he liked this illustrated book, zipping through it quickly. (In true Japanese fashion, it's read from right to left.)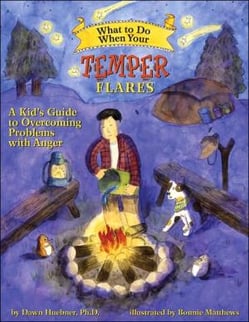 Finally, I saw What to Do When Your Temper Flares: A Kid's Guide to Overcoming Problems with Anger by Dawn Huebner recommended in a Facebook group and thought someone in my household could benefit from it. We haven't worked through the entire book yet, as it has some exercises to do, but it seems practical and helpful. It guides kids and parents through techniques for dealing with anger as it arises— "anger dousing" methods, as they are called. It seems like a positive and productive means of helping a child learn to cool his temper.
You can also sign up for An Open Book reminder email, which goes out one week before the link-up.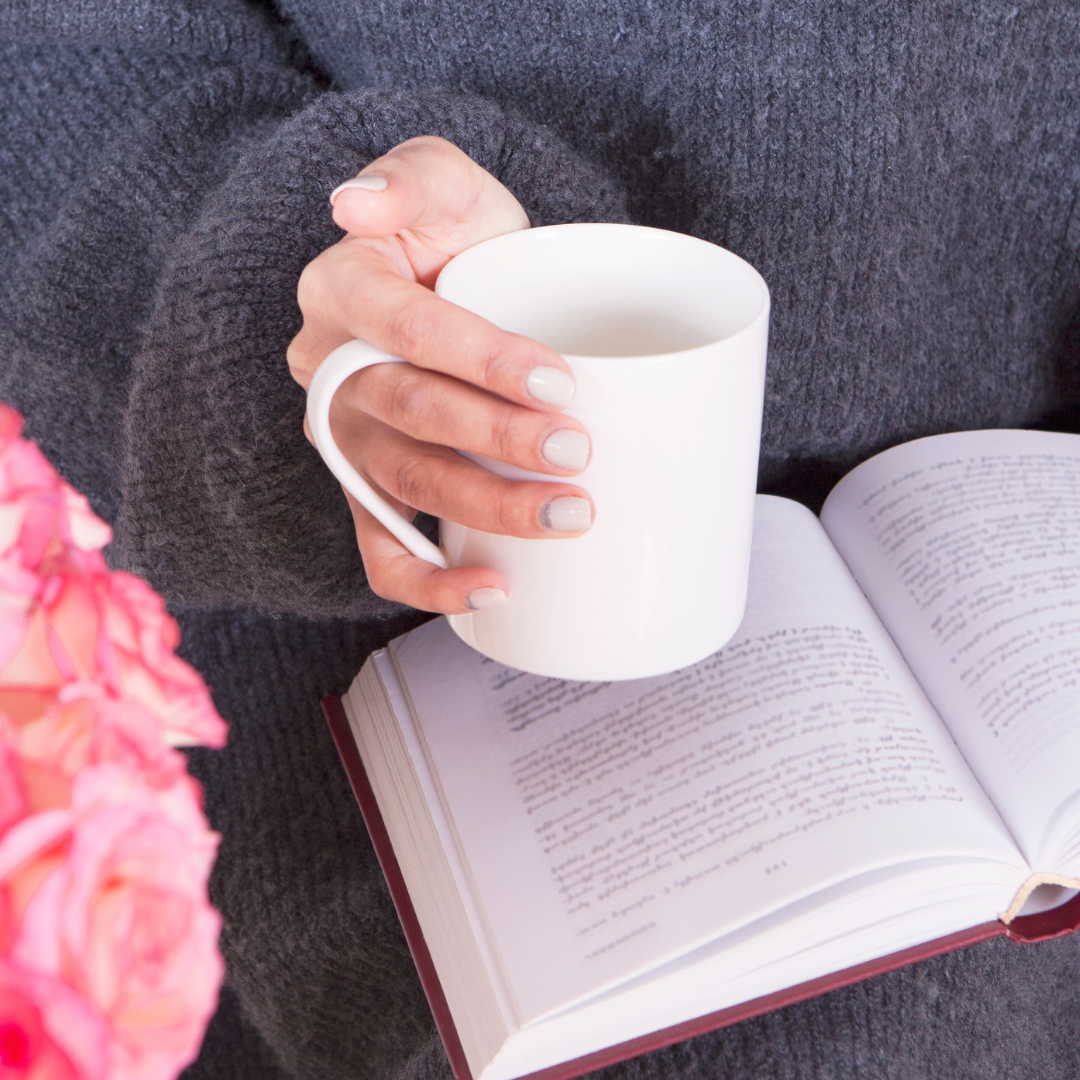 ---
Copyright 2022 Carolyn Astfalk
This article contains Amazon affiliate links; your purchases through these links benefit the author.
Images: Canva Pro
About the Author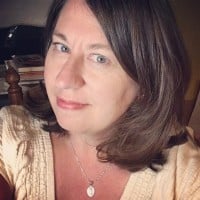 Carolyn Astfalk is a wife, mother of four young children, and a writer. Her contemporary Catholic romances are available at Amazon.com. She is a member of the Catholic Writers Guild, a Catholic Teen Books author, and blogs at My Scribbler's Heart. Visit CarolynAstfalk.com.