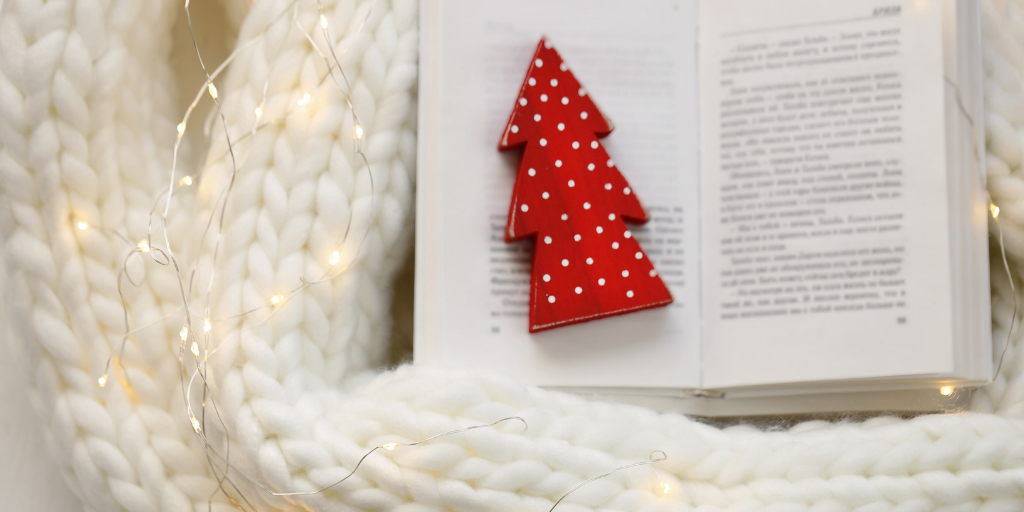 Carolyn Astfalk hosts the Open Book linkup: Share what you're reading and get recommendations from other readers.
Welcome to the December 2021 edition of An Open Book, hosted both at My Scribbler's Heart AND Catholicmom.com.
An Open Book is all about what my family is reading this month, from the adults down to the little kids.
Share what you're reading by linking up your blog post below. Simply write about what you're reading. You can make it personal or, as I do, extend it to the whole family. Your post can be as simple as a few lines about the book or as in-depth as a 700-word review. That's entirely up to you. You can even forego writing all together and record a video or simply post cover photos.
No blog? No problem. Please share what you're reading in the comments.
Click to tweet:
What are you (or your family) reading this month? Share in the #AnOpenBook linkup #catholicmom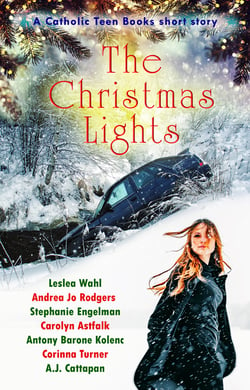 Life has conspired to limit both my and my family's reading time lately, but I still have some books to share! First, The Christmas Lights, a collective story written by six members of Catholic Teen Books, including myself, is now available as a 99-cent e-book. Following a prompt, each author contributed a segment to the story then passed it on to another author. Only the final author knew the ending until we read it aloud on the Reading With Your Kids Podcast. It was such fun! I re-read the story in preparation for publishing the e-book, and I could still hear each author's voice in my head as I read it. Camilla and her family are on her way to visit her newly widowed grandfather for Christmas, but a hazardous snowstorm sends their vehicle into a ditch. Camilla must find help for her injured parents and little brother. Encouraged by a vision of her late grandmother, Camilla does find help — in the most unexpected ways. All profits from the e-book will be donated to Cross Catholic.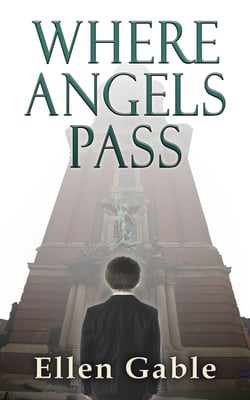 I'm about halfway through Ellen Gable's soon-to-be-released Where Angels Pass, a story of a boy's abuse by a priest and the ramifications for him and his future family, a story loosely based on the author's experience. I love that Ellen Gable deals frankly with the ways in which both the victim, Hank, and in particular his daughter, Evie, are harmed. The value of fiction shines in this story that allows the reader to understand how Hank's trauma results in lifelong consequences.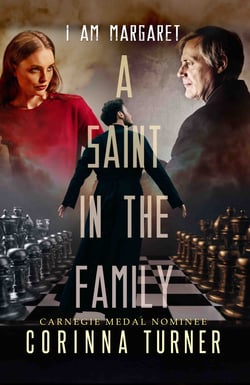 Corinna Turner writes faster than I can read, I think, and her latest (coming soon!), A Saint in the Family, includes an addition to her I Am Margaret series. I've read the short stories and novellas contained in this edition separately, but I appreciated reading those that feature heroine Margo's brother Kyle all in one place. Kyle is a hero in his own right in these side stories. I don't know of any author writing as effectively about the day-to-day sacrifices that sanctify us as Corinna Turner.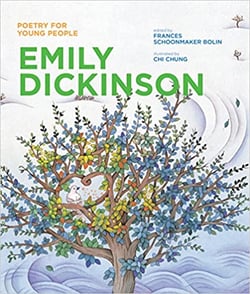 My eighth-grade daughter finished Poetry for Young People: Emily Dickinson. I thought I'd entertain her by singing a poem to "The Yellow Rose of Texas," but, even better, we discovered the poems, because of their meter, can also be sung to the Pokémon theme song. (I'll spare you a link.) She's not generally a big poetry fan, but she did enjoy these poems, which she read between her continuation of Edgar Allan Poe short stories from last month.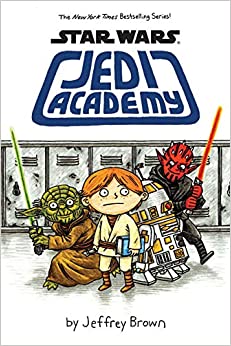 My fourth-grade daughter has picked up her older brother's Jedi Academy series. She's read the first three books in the series, written by Jeffrey Brown. (The subsequent books are written by a different author.) Star Wars Jedi Academy, which includes lots of illustrations among its chapters, is best described as Star Wars meets middle school.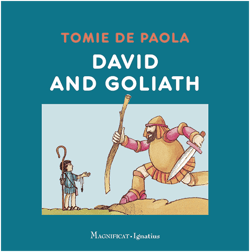 I read Tomie dePaola's David and Goliath aloud to my two youngest. The hardcover picture book has recently been published by Magnificat-Ignatius. The book sticks to the story in 2Samuel and goes a little deeper than the short, familiar retellings of David slaying the giant. (My daughter pointed out that she'd never heard the part about David beheading Goliath.) It makes clear the message that God is the one, true God, who comes to the aid of the small and lowly.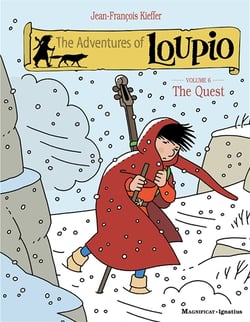 The Adventures of Loupio: Volume 6, The Quest by Jean-François Kieffer is part of a series of graphic novels from Magnificat-Ignatius that follow an orphan boy, Loupio, befriended by the wolf tamed by Saint Francis. In this volume, Loupio travels throughout Italy, dependent on Our Lady of Providence, braving cold, hunger, theft, and discouragement as he seeks a bell for Saint Francis. The illustrations are lively, and the text is simple enough for young readers (seven and up). A map in the back traces the path of Loupio's adventure, and music and lyrics are provided for the melody Loupio sings trying to earn coins to purchase the bell. Books in this series would make a lovely gift.
Want more details on An Open Book? You can also sign up for An Open Book reminder email, which goes out one week before the link-up.
---
Copyright 2021 Carolyn Astfalk
This article contains Amazon affiliate links; your purchases through these links benefit the author.
About the Author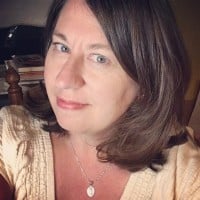 Carolyn Astfalk is a wife, mother of four young children, and a writer. Her contemporary Catholic romances are available at Amazon.com. She is a member of the Catholic Writers Guild, a Catholic Teen Books author, and blogs at My Scribbler's Heart. Visit CarolynAstfalk.com.