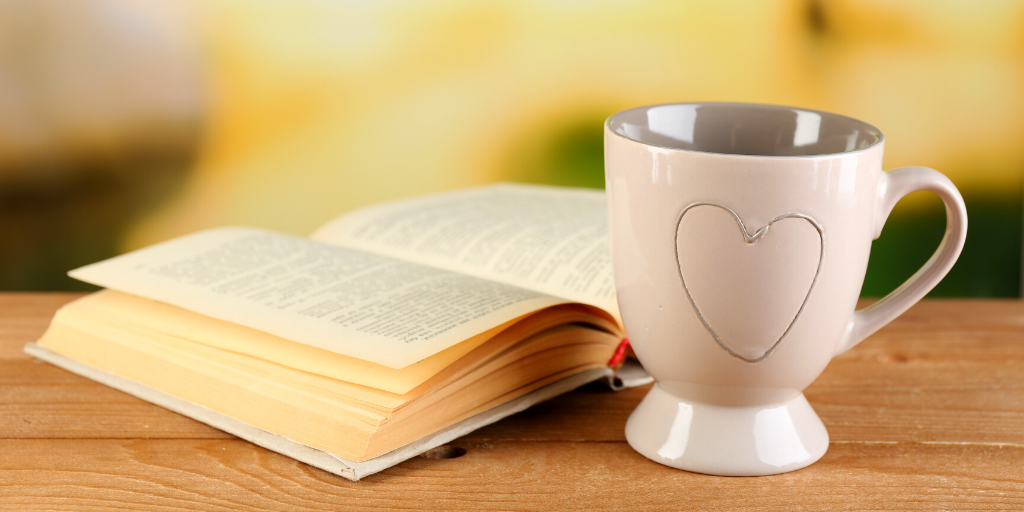 Carolyn Astfalk hosts the Open Book linkup: Share what you're reading and get recommendations from other readers.
Welcome to the February 2022 edition of An Open Book, hosted both at My Scribbler's Heart AND Catholicmom.com.
An Open Book is all about what my family is reading this month, from the adults down to the little kids.
Share what you're reading by linking up your blog post below. Simply write about what you're reading. You can make it personal or, as I do, extend it to the whole family. Your post can be as simple as a few lines about the book or as in-depth as a 700-word review. That's entirely up to you. You can even forego writing all together and record a video or simply post cover photos.
No blog? No problem. Please share what you're reading in the comments.
Click to tweet:
What are you (or your family) reading this month? Share in the #AnOpenBook linkup #catholicmom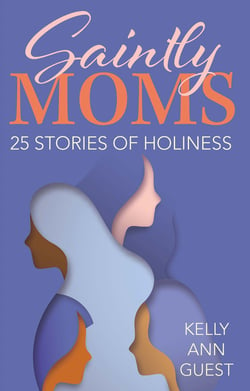 While lately I've been finishing other books I've been reading, I did begin Saintly Moms: 25 Stories of Holiness by Kelly Ann Guest. This collection of stories of mom saints has a lot of variety, spanning all Christian history and mixing well-known and little-known saints. I was happy to see one of my patrons, Saint Perpetua, included. The stories, with reflections, are brief enough to enjoy when you have only a short time to read and make the book easy to pick up and return to. This book also checks the first box (Saintly) on the 2022 Catholic Writers Guild Reading Challenge.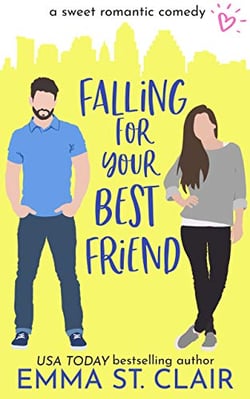 I've been seeing Emma St. Clair's clean, contemporary rom-coms and their illustrated covers all over the place lately and thought I'd give one a try. The Love Clichés series covers six familiar romance tropes. Falling For Your Best Friend is the fifth book in the series, but I had no trouble keeping characters straight. I found the first half of the book disappointing and almost set it aside a third of the way through, but the second half was much more to my liking. The most striking thing about the story is the main character, Harper, and the realization that her quirks likely place her on the autism spectrum. The hero, Chase, is as solid and selfless as they come, and the author creates some nice chemistry between him and Harper.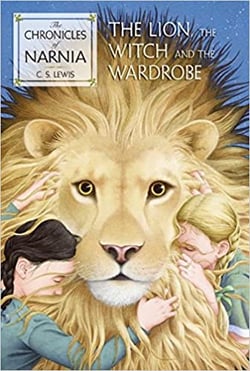 My daughter's middle-school class is reading The Lion, the Witch, and the Wardrobe by C.S. Lewis together. I'm sad to say I wasn't introduced to this Christian allegory until well into adulthood. I've read several books in the series to my oldest son, but never the series in its entirety. I did see the movies, so there's that. For my daughter, it's a chance to revisit a book she read when she was small.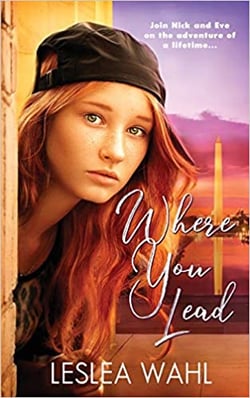 Where You Lead by Catholic Mom contributing writer Leslea Wahl is the book my daughter is picking up for fun, working to get in a few chapters during her especially busy days. She's already told me that the main character, Eve, has two '50s-style skirts—even a poodle skirt, I think—and she wants some of her own. Where You Lead is a fun contemporary mystery with some romance and history included as well. It's a great choice for teen girls.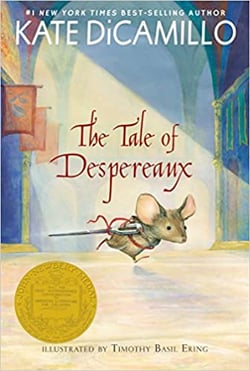 My fourth-grade daughter read Kate DiCamillo's The Tale of Desperaux, the story of a mouse who loves a princess named Pea. (Again, I think I saw the movie. Some time I'll have to address the dearth of good literature in my childhood.) She said it was a fun adventure, the characters were great, and she loved the details the author used.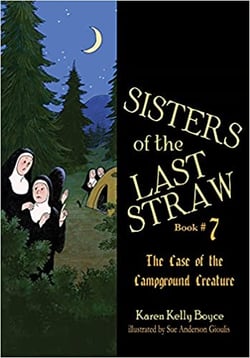 My daughter also re-read Karey Kelly Boyce's Sisters of the Last Straw Case of the Campground Creature aloud to me since I hadn't gotten around to reading it yet. She loves this series, and I enjoyed a few laugh-out-loud moments in this tale of the sisters discovering the identity of a Bigfoot-like creature roaming the campground where they are staying.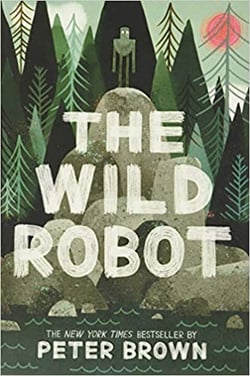 My youngest son read The Wild Robot by Peter Brown with his third-grade class. I hadn't heard of this novel, which the blurb describes as a blend of Wall-E and Hatchet. Roz, a robot trying to survive on a remote island, befriends the native animals until her "mysterious past comes back to haunt her." Sounds ominous.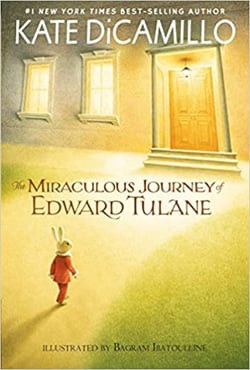 The Miraculous Journey of Edward Tulane, also by Kate DiCamillo, is the second book he read last month. This one features a rabbit, Edward Tulane, not a mouse. Edward is owned by Abilene, who adores him. But then Edward is lost. Some reviews characterize the story as too sad and filled with too much loss. My son, however, didn't find it particularly sad.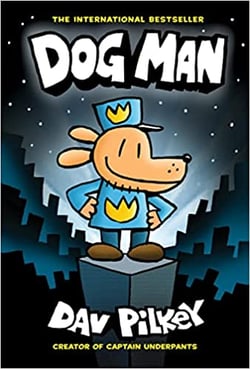 Finally, I've spotted my youngest reading Dog Man by Dav Pilkey. The illustrations are so easily recognizable that my husband thought he was reading Captain Underpants (another Pilkey series), which I don't think any of my kids have read. In Dog Man, George is a human with a dog's head. And he's also a cop. Apparently, there are plenty of poop jokes. [As an aside, I noticed this book has more than 15,000 Amazon reviews. Margaret Mitchell's classic Gone with the Wind has less than 9,000. The long arm of the Scholastic Book Fair reaches pretty far, I guess.]
Want more details on An Open Book? You can also sign up for An Open Book reminder email, which goes out one week before the link-up.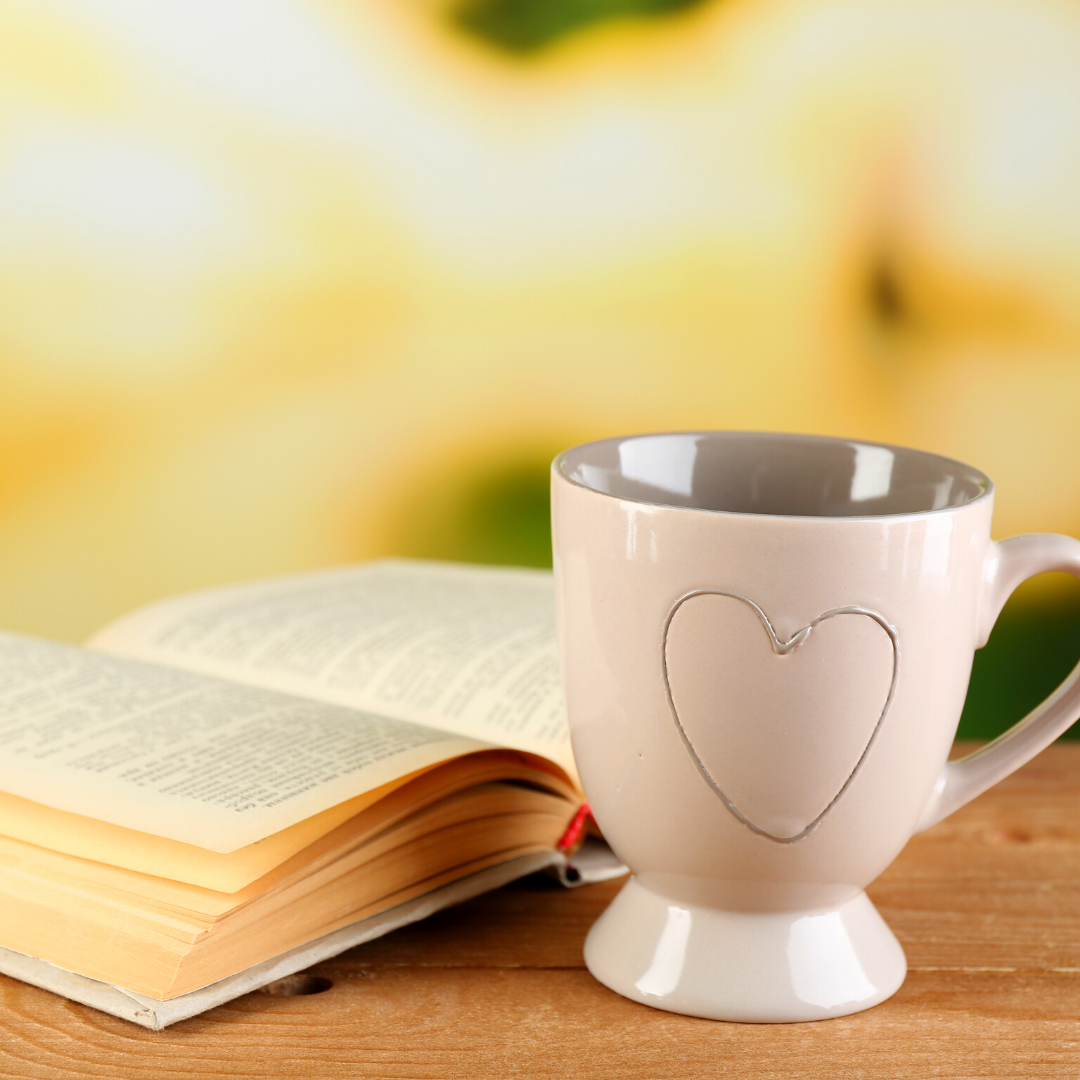 ---
Copyright 2022 Carolyn Astfalk
This article contains Amazon affiliate links; your purchases through these links benefit the author.
About the Author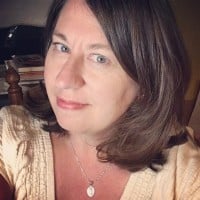 Carolyn Astfalk is a wife, mother of four young children, and a writer. Her contemporary Catholic romances are available at Amazon.com. She is a member of the Catholic Writers Guild, a Catholic Teen Books author, and blogs at My Scribbler's Heart. Visit CarolynAstfalk.com.